Altofts skipper Jordan Carter was the first man to get his hands on the Gordon Rigg T20 Group B Cup and he is hoping he will get to grips with the trophy again on Sunday.
His side take on Hunset Nelson at Wagon Lane on Sunday in the first match of T20 Finals day which also features the Group A Cup showdown between Hanging Heaton and Woodlands.
Carter was captain when Altofts defeated Sandal by eight wickets at Pudsey St Lawrence's Tofts Road ground in 2017.
They only reached the semi-finals as the best runner-up in the pool stage, but they showed their ability when they overcame Great Preston by seven wickets. The result was revenge for the five wicket defeat they suffered against their opponents n in Pool Three.
Craig Wood and Saif Tahir have been consistent performers for Altofts this season and the arrival of overseas player Jabari Mills has given the team a big lift.
Altofts will be facing a Hunslet Nelson will playing in the final for the first time after defeating the 2020 winners Northowram Fields by three runs in a thrilling semi-final.
Teenage all-rounder Sam Thewlis and talented Australian Kurt Chalker were the key figures for a side that has progressed nicely under the guidance of captain Jack Scanlon.
Their side also includes two players who will have brothers on opposite sides in the Group A Cup final. Bowler Alastair Finn's will be keeping a close eye on brother Greg Finn's performance as the Woodlands wicketkeeper while all-rounder Will Stiff is the younger sibling of Hanging Heaton's big-hitting ace David Stiff.

Altofts: Jordan Carter (Capt & wkt), Craig Wood, Saif Tahir, Adam Perry, Jabari Mills, Adam Wood, Steve Rigby, Louis Holt, Joe Rigby, Joe Ellam, Elliot Carter, 12th man: Josh Eley.
Hunslet Nelson: Jack Scanlon (Capt), Thomas Hendry, Asif Ayub, Andy McIntosh, Kurt Chalker, Sam Thewlis, Will Stiff, Patrick Hinchcliffe, Josh Morris, Alastair Finn, Dan Brooke-Mawson. 12th man: Sam Haigh

Umpires: Chris Lethley & Tony Hamer
Scorers: Josh Goodwin & Freddie Hallas
Take a look at our digital Final's day programme
All previous Group B Cup finals
Sandal 105 Altofts 106-2
Altofts lifted the T20 Group B Cup after beating Sandal by eight wickets in the final at Pudsey St Lawrence.
Sandal, who had produced some good batting performances to reach the final, never got going when they batted first.
Opener Danny Riley, prolific in the earlier rounds, went early for 12 and after that wickets fell at regular intervals as they were bowled out for 105 with one ball of their 20 overs remaining. Callum Nuttall (4-14) was the pick of the Scholes bowlers.
Altofts cruised to victory in 14.2 overs with Farrouk Alam hitting an unbeaten 55 off 35 balls with two sixes and eight fours. Opener Kieran Miller (44) also ensured his side had no problems.
Sam Noden was the pick of the Sandal bowlers with 1-12 from his four overs, but the day belonged to Altofts and it was their captain Jordan Carter who proudly lifted the trophy.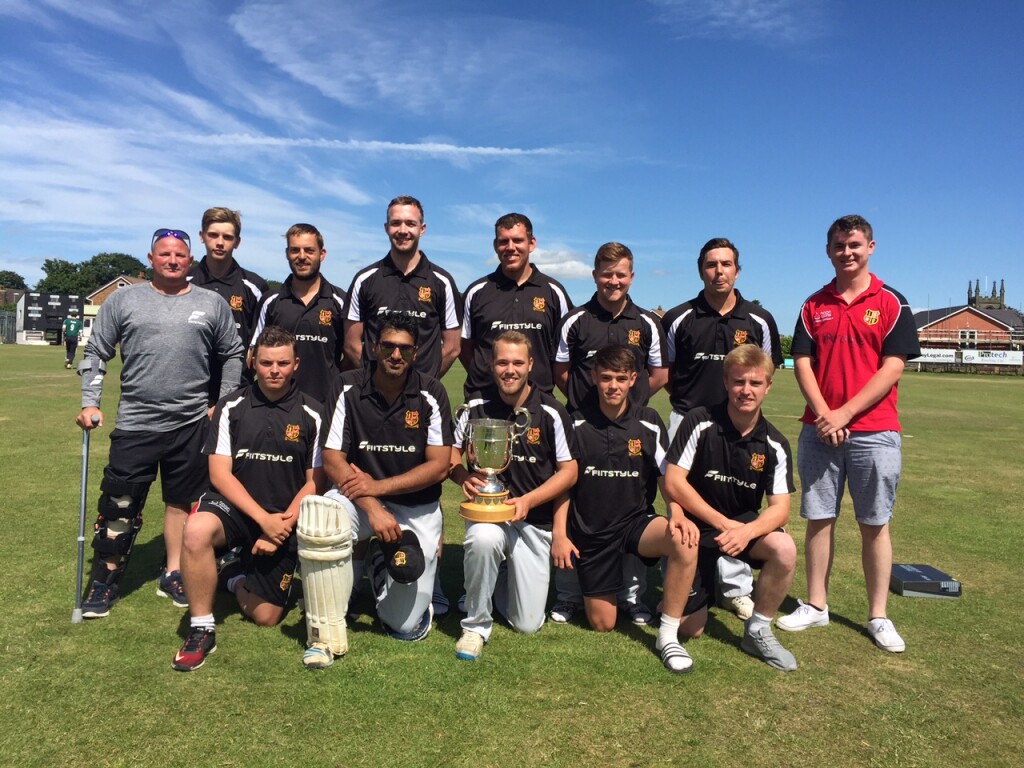 The victorious Altofts team after their 2017 triumph

2018
Jer Lane 121-7 Keighley 125-4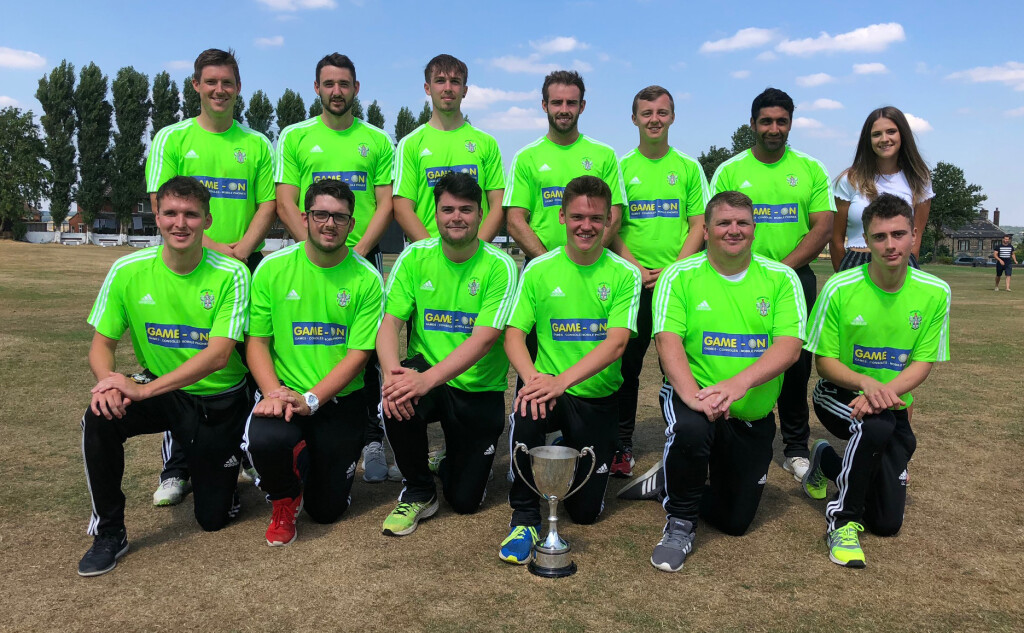 Keighley caught the eye as they won the 2018 Group B Cup final at Hanging Heaton
Keighley's long wait for major silverware was answered when they claimed the JW Lees T20 trophy beating Jer Lane by six wickets in the final at Hanging Heaton.
Keighley's last major trophy came in 2012 when a team led by now second team captain Alex Towler won the Priestley Shield.
Keighley's T20 captain, 17-year-old Louis Horsfield lost the toss and Jer Lane elected to bat first. After the previous day's disappointing result at Hopton Mills, Keighley were in no mood to let another game slip and both bowlers and fielders were in a mean mood as the Jer Lane batsmen struggled to get the ball away on what was an excellent batting track.
Wickets fells at regular intervals and it wasn't until the last seven overs when Jer Lane found a partnership in skipper Michael Hustler (39) and Amjid Khan (23), who put on 44 for the fifth wicket.
Despite their heroics, Keighley took three late wickets leaving their opponents on 121-7 in their allotted 20 overs. All five of Keighley's bowlers deserved applause but Paul Quinlan was the outstanding performance, taking two wickets in his four overs for a miserly 12 runs.
Keighley's response was equally impressive, and they were quick out of the traps with quickfire innings from wicketkeeper Adam Smith (26 from 27 balls), Jonny Wilkinson (28 from 13) and Nathan Storton who stayed the course with 32 not out from just 19 deliveries.
It was left to Quinlan to hit the winning runs, a huge six over long on to seal an historic six-wicket win with seven overs to spare and Keighley's first-ever T20 trophy.
Jer Lane 204-7 Northowram Fields 141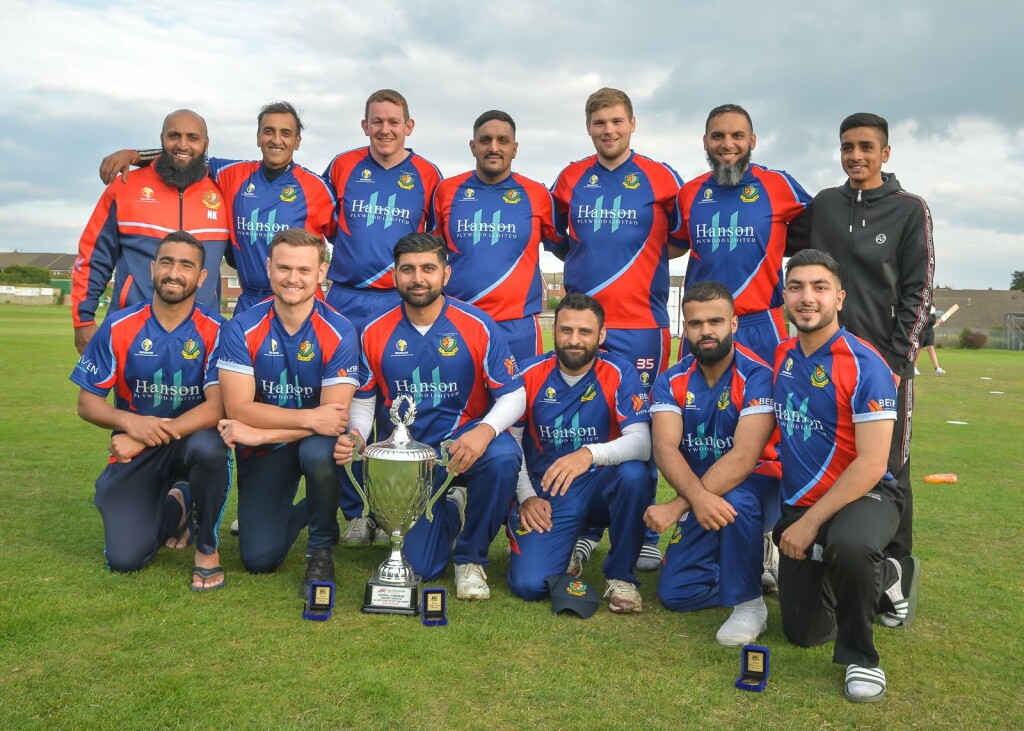 JerLane made amends for their 2018 final defeat by lifting the cup in 2019

Jer Lane won the JW Lees Brewery T20 Group B Cup for the first time after beating Northowram Fields by 63 runs in the final at Birstall.
They hit the day's highest score of 204-7 before bowling out Northowram Fields for 141.
Opener Abubakar Dawood made 54 and Tom Watson (31) impressed as Jer Lane took charge of the game.
Northowram Fields lost skipper John Lister without a run on the board and wickets fell at regular intervals. Mohammad Jamal took 3-14 as Jer Lane triumphed.
Last season's runners up were the best team on the day and they showed in the final that they possessed both the strongest batting line-up and the fastest opening bowlers in Mohammad Jamal and overseas player Hazrat Shah.
Jer Lane didn't need to show the full power of their armoury as they defeated Hunslet Nelson by six wickets in the day's second semi-final.
Nelson chose to bat first and were bowled out for 104. Only Danny Cross (23) and Andrew McIntosh (21) made an impression as Amjid Khan (3-17) and Gurdev Singh (2-15) posed problems. Nelson didn't help themselves with two run outs - one a spectacular one by wicketkeeper Imran Mirza.
Jer Lane knocked off the runs in 15.5 overs. Abubakar Dawood (29) gave them a sound start and skipper Raqeeb Younis finished the job with an unbeaten 30. He sealed victory with a six.

2020
Northowram Fields 162-4 Sandal 84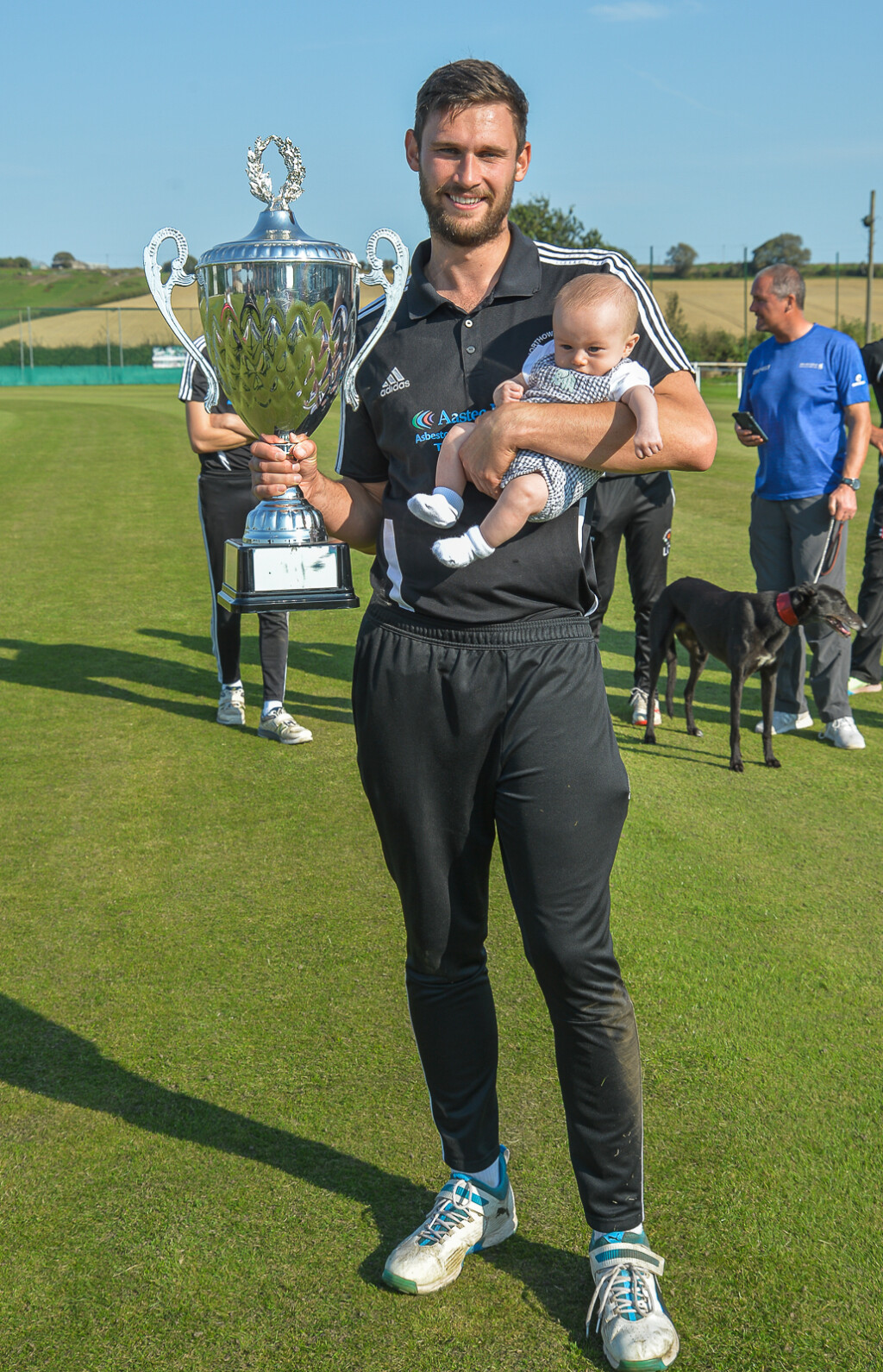 Proud skipper Josh Bennett held the Gordon Rigg T20 Group B Cup in one hand and his four month old son Alfie in the other after Northowram Field defeated Sandal by 78 runs in the final at Carlton.
But there was no doubting who was star performer. Woodlands loanee Tom Clee top scored with an unbeaten 67 and took 3-18 in front of a sun-drenched crowd.
Northowram Fields were deserved winners after outplaying their opponents in all facts of the game as they reserved their best form for the final.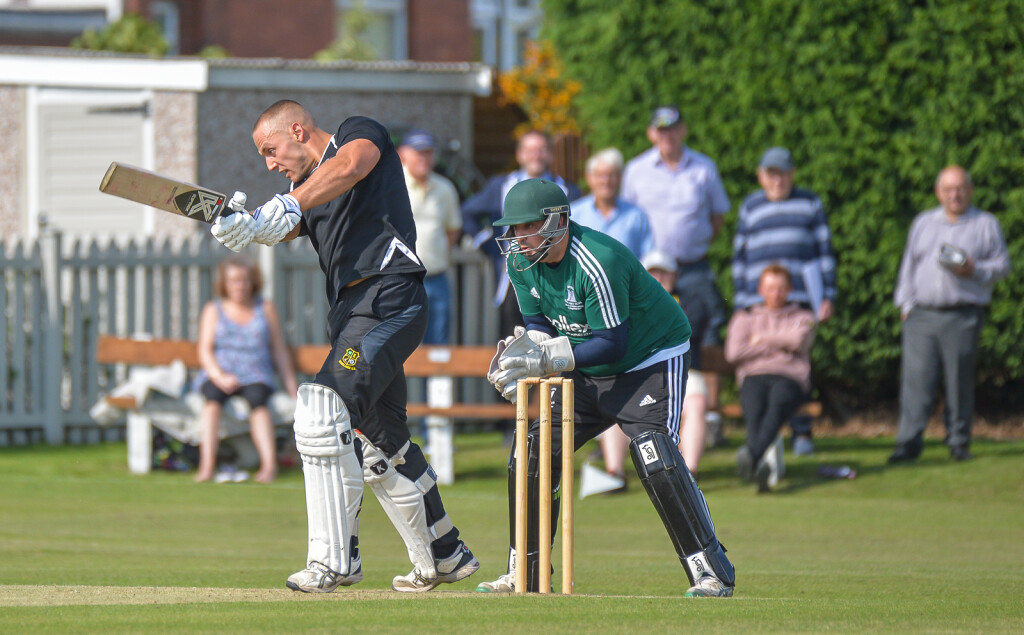 Tom Clee impressed with the bat, above, and the ball below Pictures: Ray Spencer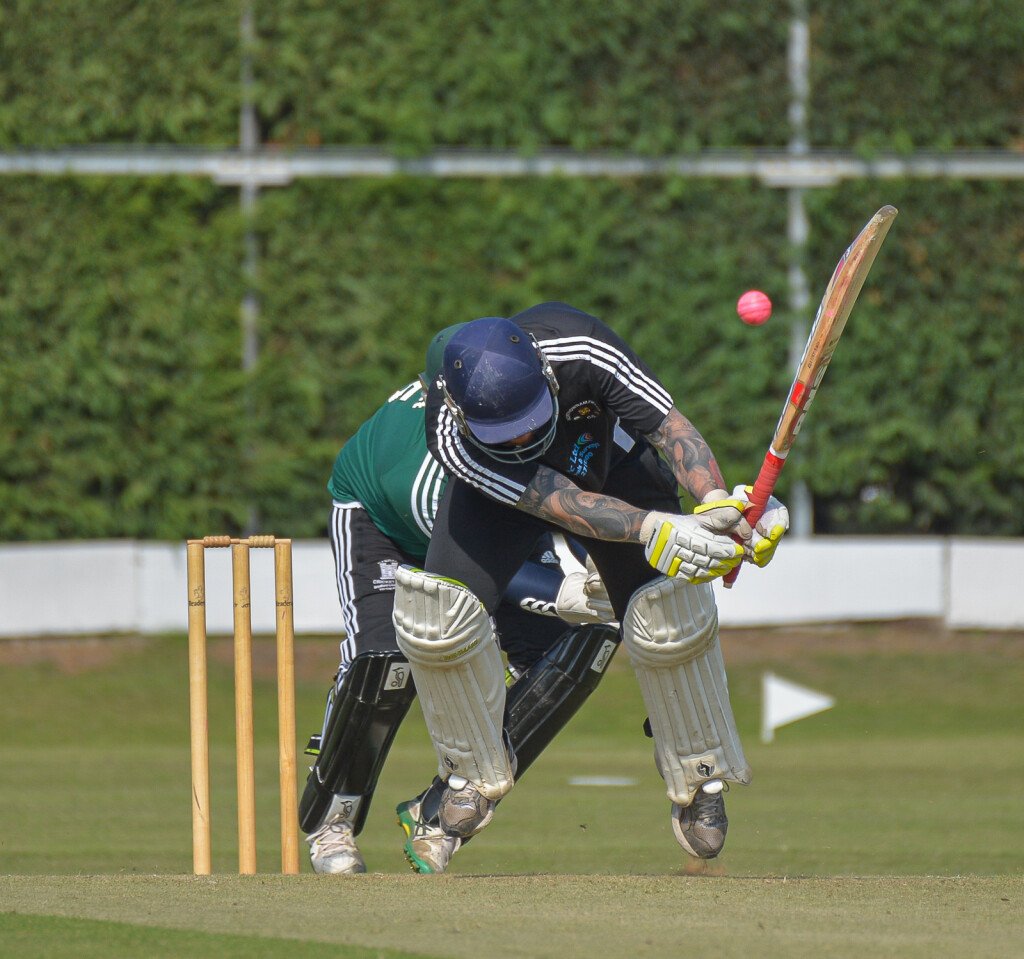 Six of the best as Ben Grech plays the lap shot and gets a maximum Picture: Ray Spencer
A delighted Bennett said afterwards: "There is no question that we have under-performed this season.
"We only got our first league win yesterday and now we have won the final. I am so pleased for the lads because we know we are better than our results have shown."
Northowram Fields only qualified for the final last week when they defeated Adwalton and pipped Jer Lane, the team that beat them in last year's final, by just a single point.
"I had to work out all the permutations of how to get sufficient points from that match to get through and we just did enough," added Bennett.
"To win the final feels great because I can remember how disappointed we all were last year when Jer Lane beat us easily after making a big score.
"I am really pleased with the way we played this time and I am delighted for Tom Clee because things haven't worked out for him as well as he would have liked this season. Tom has got starts but has been unable to build on them but today he was outstanding."
Bennett's decision to bat first looked a gamble when his side were 58-2 after 10 overs, but the complexion of the game was to change as Clee and Ben Grech (39) stepped on the accelerator.
They added 68 for the third wicket as Sandal's bowlers began to feel the heat. The final 10 overs yielded 104 runs with Clee striking three sixes and five fours as he batted throughout the innings for his 67 from 53 balls.
"I said before the game I would fancy us to defend a score of 120 and that 160 would be a good score. To top that gave us a tremendous boost," said Bennett.
Sandal, who came into the final unbeaten in all competitions this year, needed a good start but that man Clee was soon in the thick of the action again.
Clee removed three of Sandal's dangermen, Danny Riley, Sam Scott and Matthew Westwood as they slumped to 16-4.
With the bowlers being backed up by some athletic fielding the pressure grew on the Sandal batsmen.
Wicketkeeper Karl Hewitt tried his hardest to revive his side with an innings of 38, but once he departed the writing was on the wall.
Joe Hough (3-14) helped hasten the end as Sandal were bowled out for 84. This was an afternoon when Northowram Fields produced their A Game and they were deserving winners against a Sandal side who now must pick themselves up .
2021
Sandal 108-9 Jer Lane 110-6
Jer Lane have won the Gordon Rigg T20 Group B Cup for the second time after defeating Sandal by four wickets in a hard-fought final at Carlton
The experienced Imran Mirza (27no) saw them home with 13 balls to spare after Amjid Sadiq had raised Sandal's hopes with 4-7 as Jer Lane's nerves began to jangle.
In the final analysis, Sandal's score of 108-9 was below par and they did not help their cause by conceding 22 wides.
It was to Sandal's credit that they pulled themselves back into contention after Jer Lane had scored 38 from the first two overs.
Sharp fielding provided good support for the bowlers with Sadiq the outstanding performer as Sandal refused to throw in the towel.
But in the end they didn't have a big enough score to defend and finished runners up in the competition for the third time in five seasons.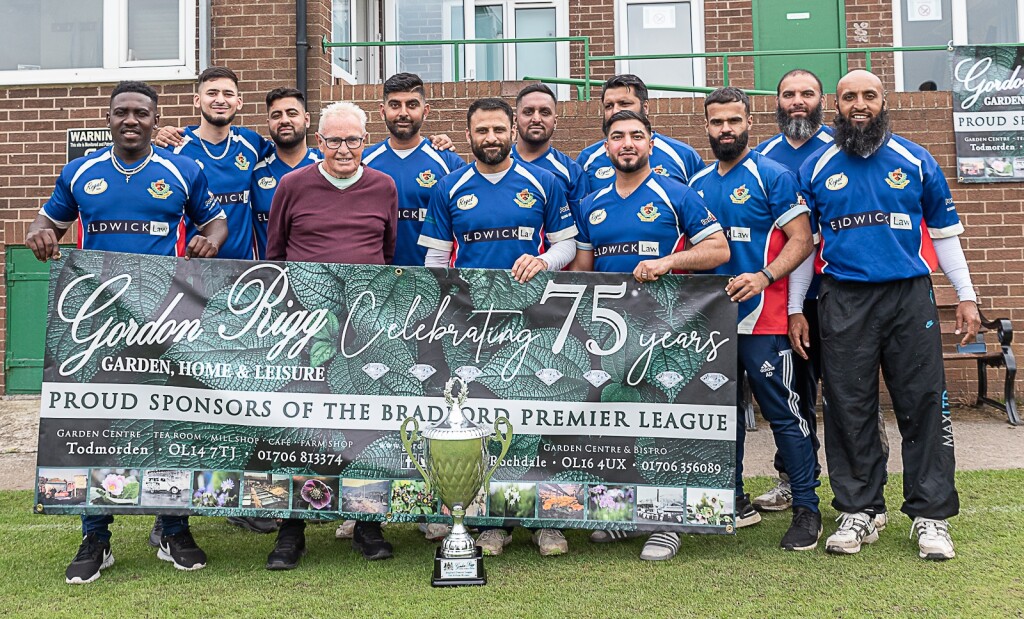 Jer Lane had to battle hard for their 2021 triumph Picture: Ray Spencer
The highlight of the day as the 49-ball century from Jer Lane opener Farakh Hussain which set up their 91-run semi-final win over Heckmondwike & Carlinghow in the first match of the day.
Hussain, who recently hit a 39-ball century in the league against Hopton Mills, hit 12 sixes and seven fours while making 125 as Jer Lane scored 207-5 after being put in to bat. Skipper Raqeeb Younus (30) was the next highest scorer.
Heckmondwike & Carlinghow made 116-9 in reply as Mohammed Jamal took 3-32 to help secure Jer Lane's place in the final.