Woodlands retained the Gordon Rigg Priestley Shield with a comfortable 139-run win over a youthful Townville side at Hartshead Moor.
And for the second successive year Kieran Collins was named player of the match after his breezy innings of 81 put the holders in firm control of the game.
Collins arrived at the wicket with his side on 42-2 after leg spinner Niall Charles had claimed the wickets of Nicky Rushworth and Cieran Garner in his opening over.
Collins was quickly into his stride and punished anything that was over pitched or off line as he took the attack to the bowlers.
He struck four sixes and 11 fours from 59 balls before being caught behind by Townville skipper Keiran Samuels from the bowling of young pace bowler Nash Charles.
After Collins departed, Jack Bleazard took charge with 61 as Woodlands built a commanding total of 269-6 in their 40 overs.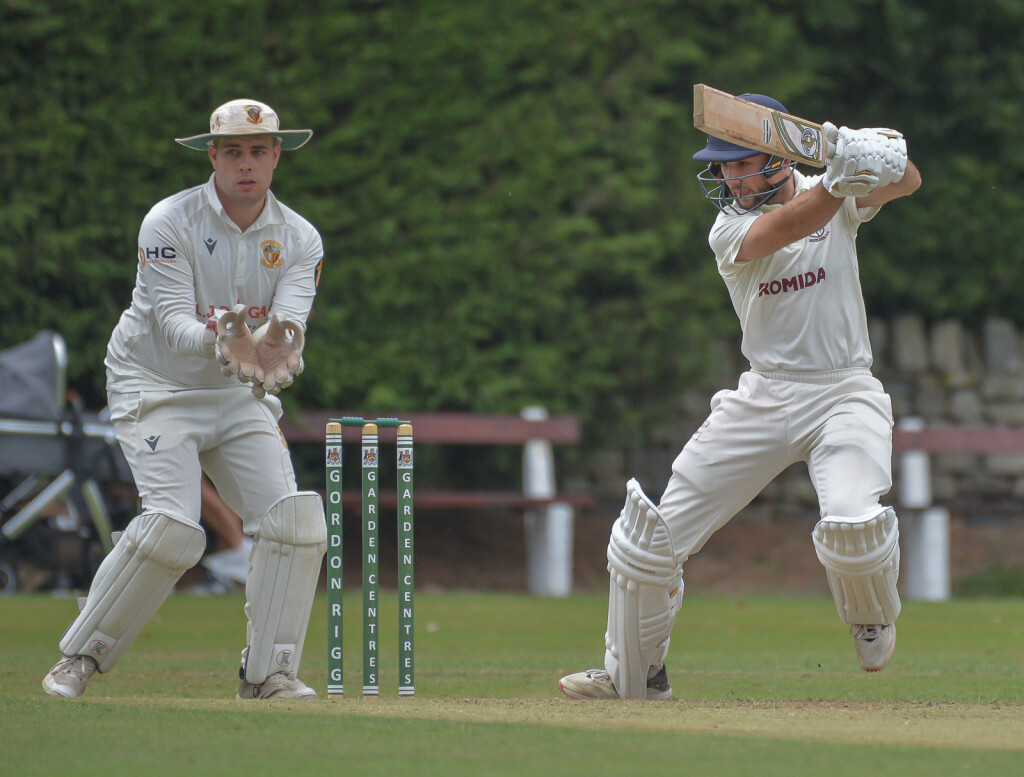 Kieran Collins on the attack for Woodlands during his innings of 81. Picture: Ray Spencer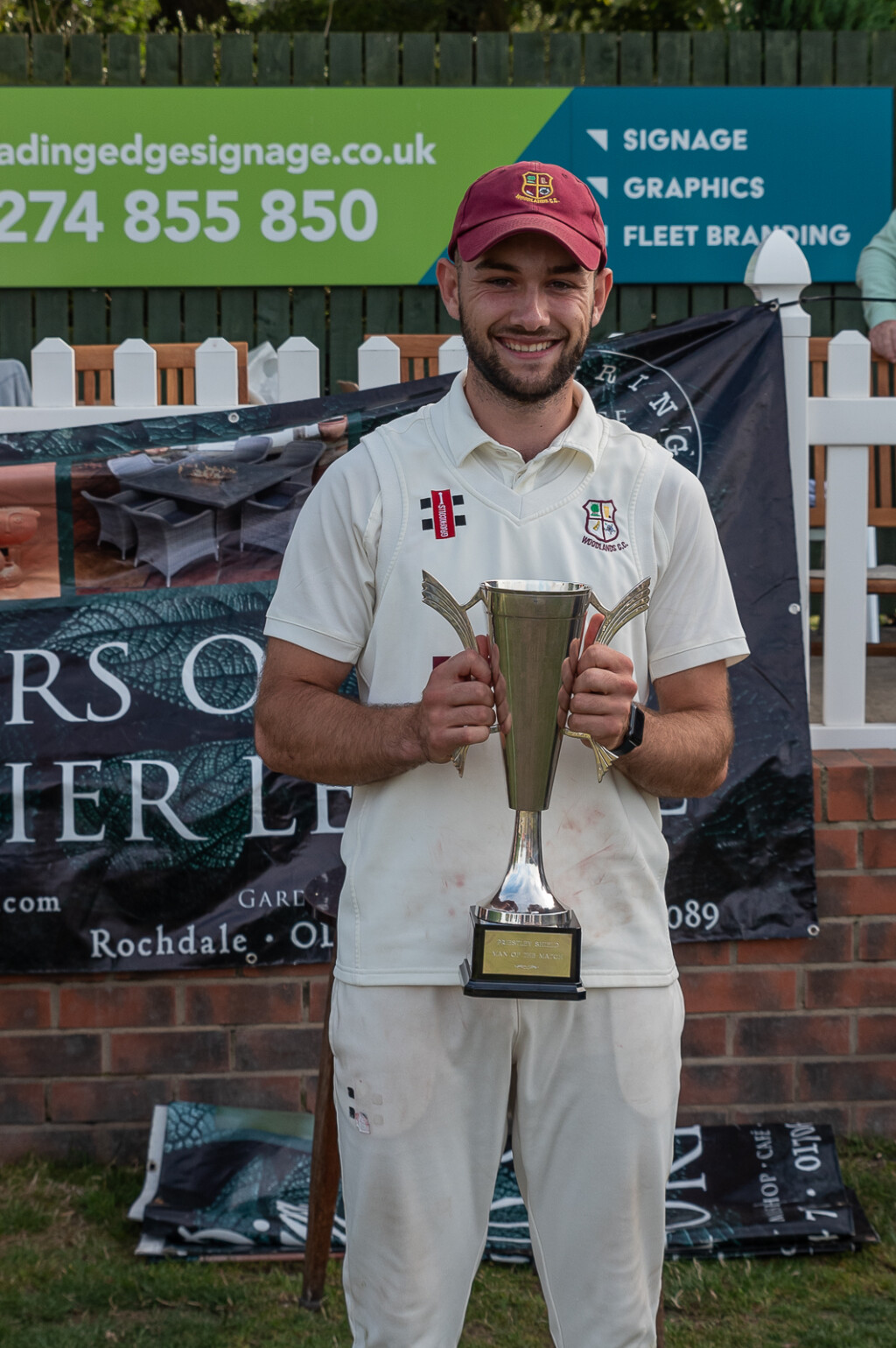 Kieran Collins with the Player of the Match award Picture: Ray Spencer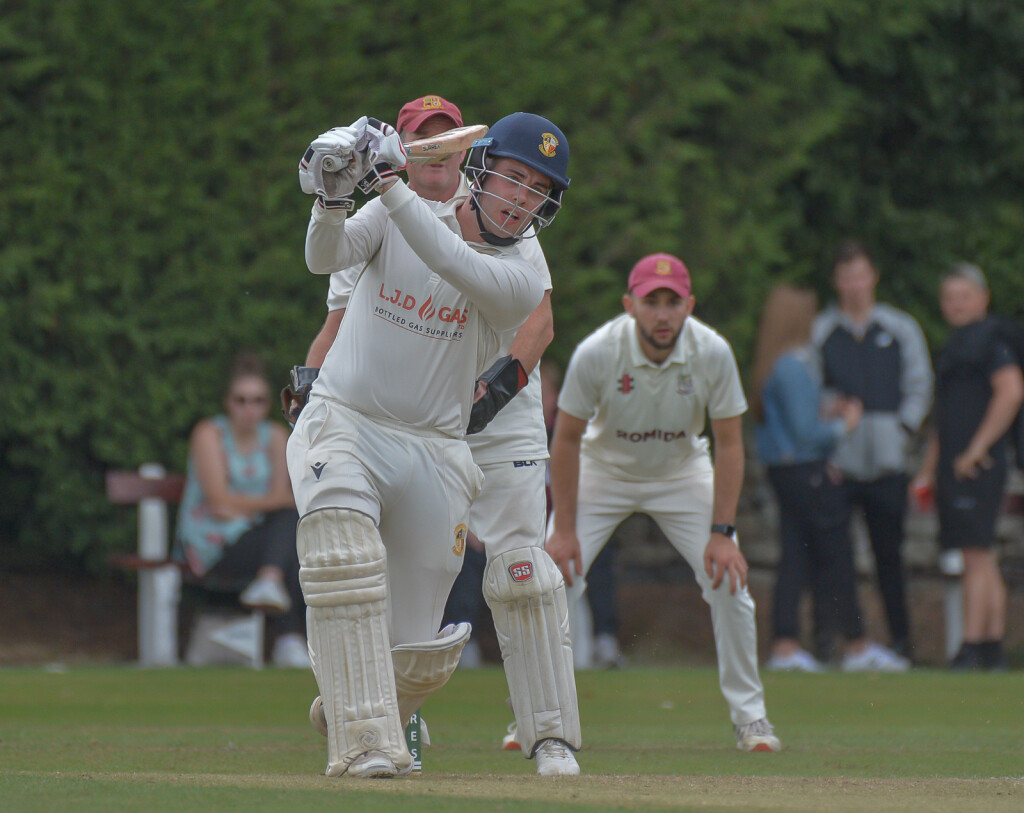 Townville skipper Kieran Samuels raced to 27 before being dismissed Picture: Ray Spencer
Townville were looking to their skipper Samuels to provide the lead with the bat. He looked to be getting into his stride when he was dismissed for 27.
It was a big blow for Townville and placed left a lot of responsibility resting on the shoulders on their young batsmen.
Keiran Rodger bowled his eight overs for just 17 runs and that increased the pressure. Townville lost wickets at regular intervals and were finally bowled out for 130. Jak Murphy was the most successful bowler with 3-35.
Rose Hodkinson bowled eight tidy overs for Townville Picture: Ray Spencer
The final proved to be a bridge too far for the Townville side, but it was refreshing to see so many promising youngsters playing, including Rose Hodkinson, the first female to appear in a Priestley Shield final.
And it was fitting in such a dry summer that the alarming weather forecasts from earlier in the week proved to be wrong so that the sun shone on Hartshead Moor just as it has on all the league's other finals. It made for another fine cricketing day.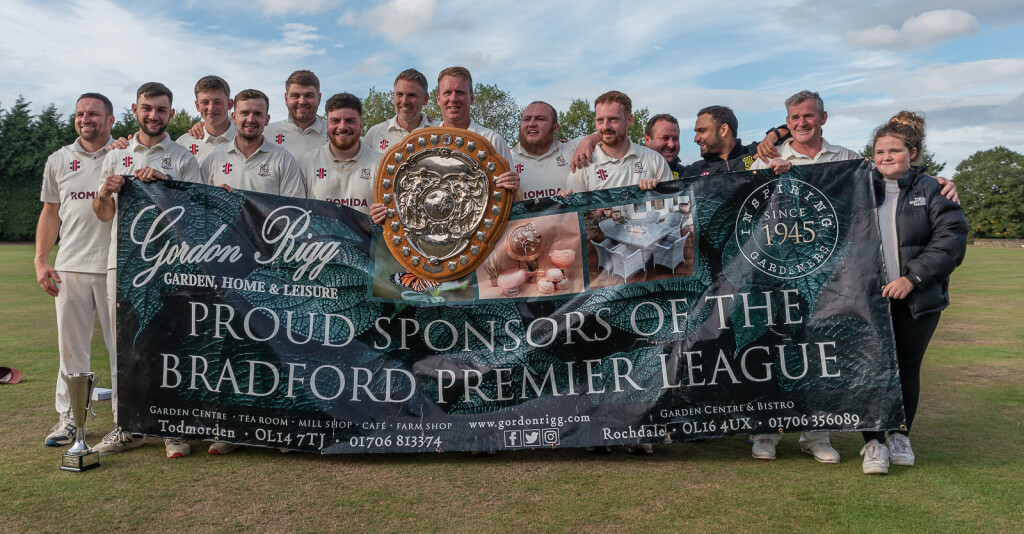 The triumphant Woodlands team Pictures: Ray Spencer