Sam Frankland made a battling century as Woodlands reached their third Yorkshire Premier League Play-Off final with a comfortable 115-run win over Driffield at Albert Terrace.
It means they will now face Appleby Frodingham - seven wicket winners over Middlesbrough – at Headingley next Sunday.
Frankland's 101 and his opening stand of 170 with Tim Jackson were the key ingredients in the Woodlands triumph.
Both batsmen would be the first to admit that they were given a tough time by the Driffield new ball pair of James Anson and George Drury.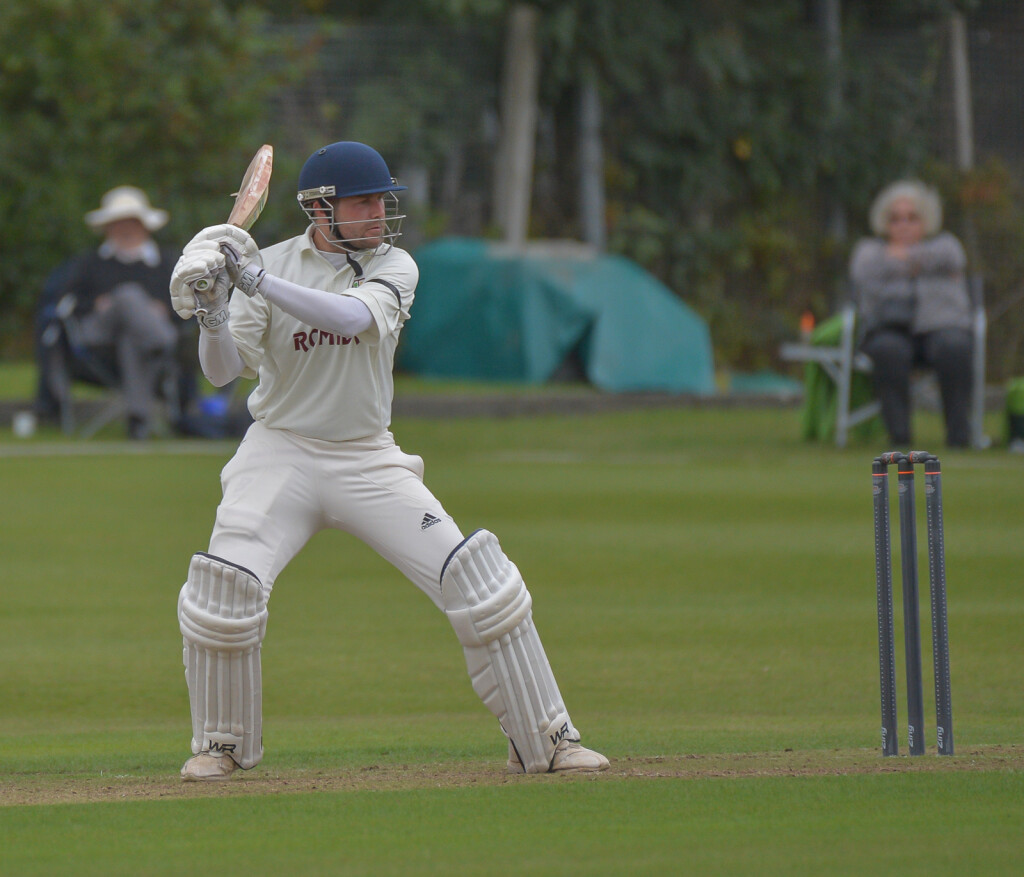 Tim Jackson on the attack during his innings of 76 for Woodlands Picture: Ray Spencer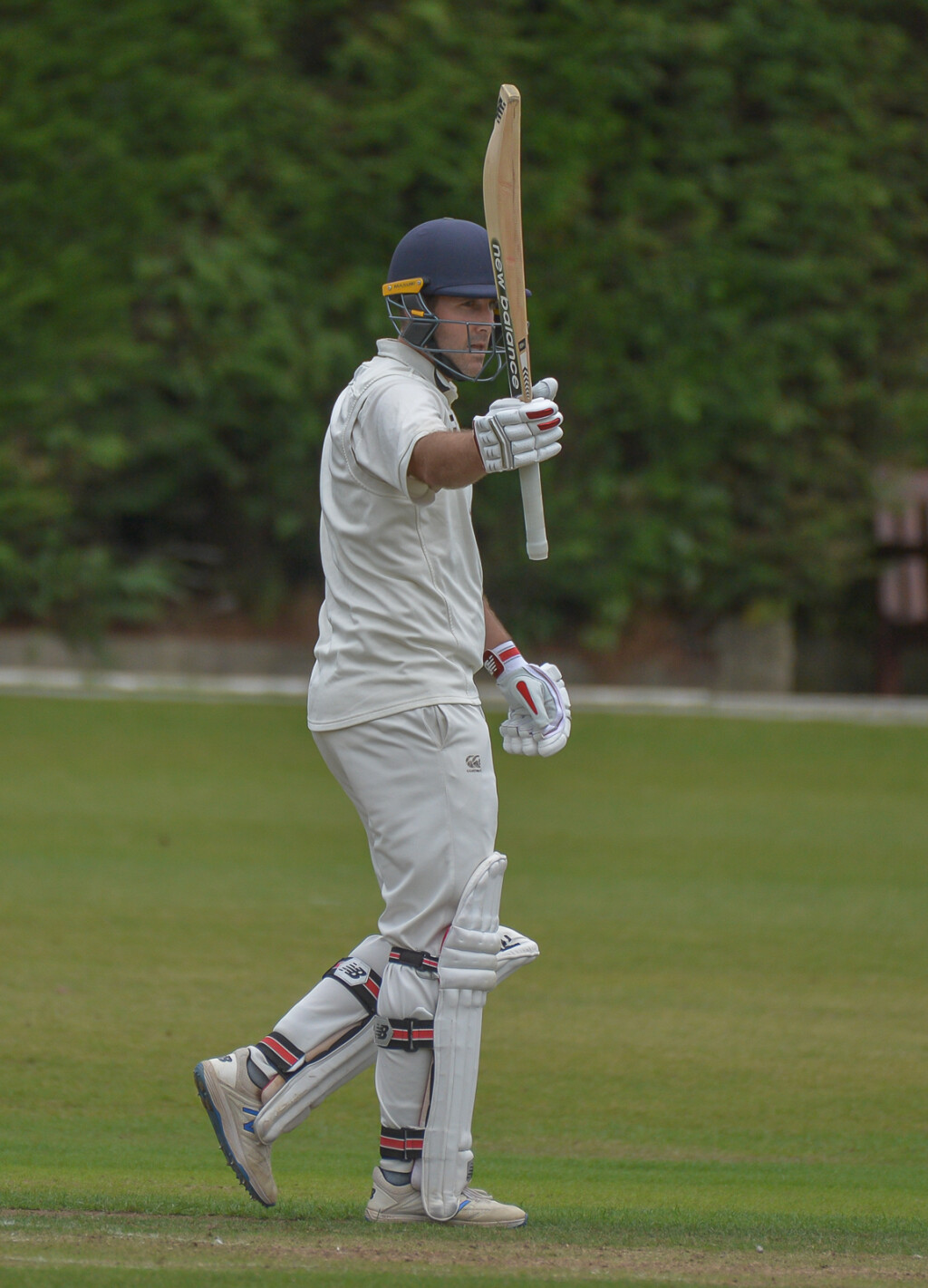 Sam Frankland acknowledges the applause after reaching his century Picture: Ray Spencer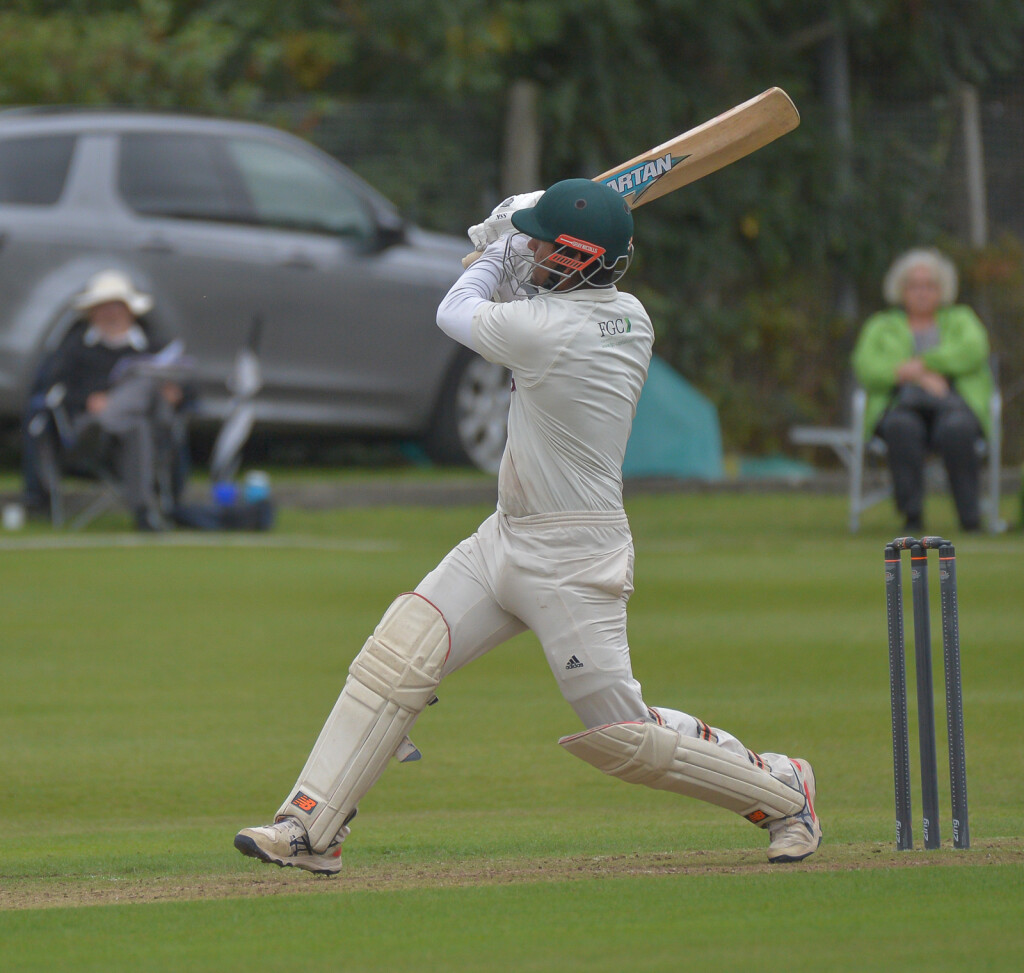 Muhammad Bilal launches into another of his big hits. Picture: Ray Spencer
Both batsmen were repeatedly beaten outside off stump by late movement, but their gritty determination saw them ride out the storm.
Jackson was the first to his half century but on 76 he became the first victim of Jordan Caley (4-29) as he spooned a catch to point.
Muhammad Bilal was promoted t number three and struck several big blows. Frankland reached his century with three sixes and 10 fours before Woodlands lost three wickets for three runs to the deserving Anson (3-41)
Bilal holed out, Frankland was yorked by a superb delivery and skipper Brad Schmulian was trapped lbw as Driffield fought back and checked the run rate.
Further wickets fell in the pursuit of quick runs as Caley dismissed Kieran Collins, Tom Clee and Elliot Richardson to catches in the deep.
The eventual total of 284-7 was less than seemed likely at one stage and Driffield did well to fight back in the final 10 overs of the innings.
Unlike their counterparts, Woodlands' new ball pair of Muhammad Bilal and Elliot Richardson were wayward and served up 13 wides in nine overs.
Opener Alec Drury played nicely for Driffield, but nobody was able to make the significant contribution that the Yorkshire Premier League North side needed.
Spinners Schmulian (3-38) and Chris Brice (3-50) benefitted as the Driffield batsmen were forced to chance their arm, while seamers Tom Clee and Scott Richardson picked up two wickets each.
Driffield were dismissed for 169 to leave Woodlands, winners by 115 runs, a result which reflected the importance of the runs made by Frankland and Jackson.
Woodlands, who have lost the last two finals, will be hoping that it is third time lucky at Headingley. Heavy overnight rain had a significant impact on the other semi-final. A delayed start led to the match being reduced to 40 overs per side and the toss proved crucial.
Appleby Frodingham had not hesitation in putting the visitors in and shot them out for 71. Matthew Harris (4-18) and Jordan Neil (4-21) exploited the conditions.
Opener Alex Grimes (37no) struck eight fours as Appleby Frodingham eased into their first final with a seven-wicket success.
Scorecard