The Solly Sports Heavy Woollen Cup final should be a cracker this Sunday between two of the leading Gordon Rigg Bradford Premier League sides. New Farnley will meet Townville on their own Barry Jackson Ground with a noon start.
And if the Heavy Woollen Cup final proves to be anything like the outstanding encounter between the two sides in the Priestley Cup recently, then the spectators will be in for a feast of good cricket.
New Farnley defeated Townville in the Priestley Cup final last year at Undercliffe when they were second best for most of the match. In a low scoring match, the Townville supporters were perplexed at the outcome, but top sides can ride out a storm and New Farnley duly did that day.
Townville have now reached the Solly Sports Heavy Woollen Cup final four times and will be hoping they can lift the trophy for the first time having lost to Wrenthorpe (2012), Pudsey Congs (2014) and Shepley (2019).
As for New Farnley, they have lifted the trophy in 2016 and 2021.
How They Got There
New Farnley
First Round: Barkisland v New Farnley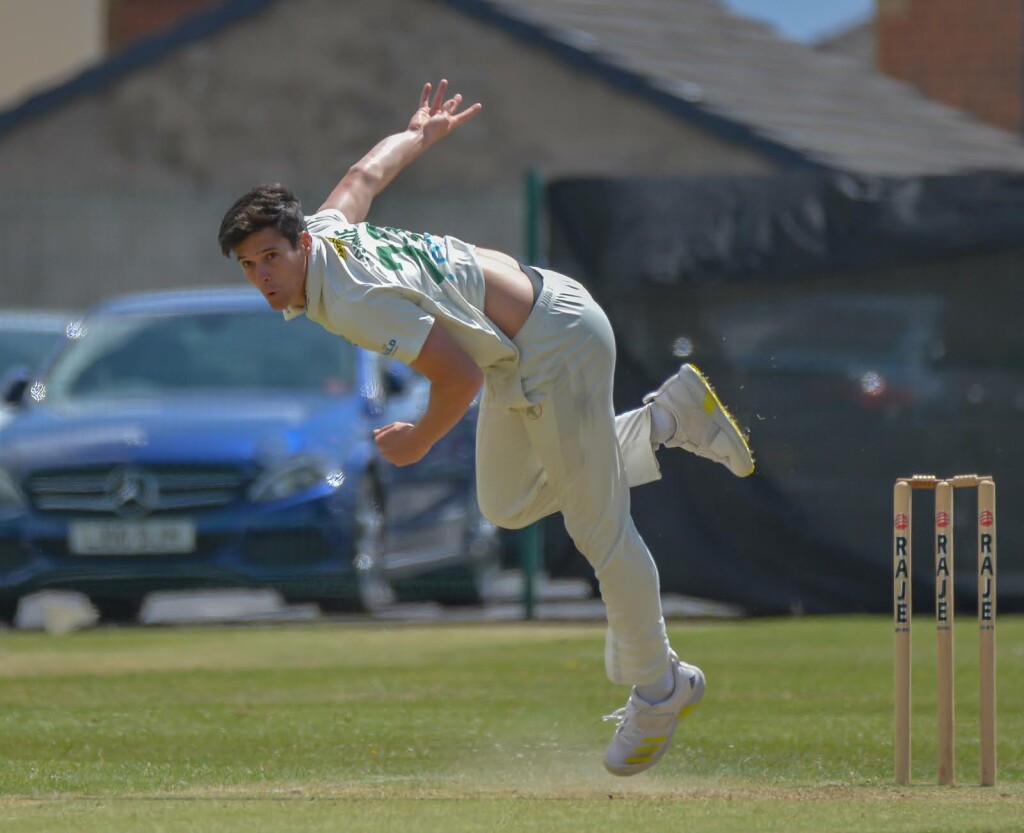 Australian Liam Guthrie was the chief destroyer as Barkisland were bowled out for 52
This was something of an anti-climax with Drakes Huddersfield League side Barkisland only scoring 52 when they found Liam Guthrie (5-8) too hot for them. Left Arm spin bowler Gurman Randhawa also tied them up in knots.
The nine-wicket victory was quick and decisive with much of the afternoon left.
Second Round: Broad Oak v New Farnley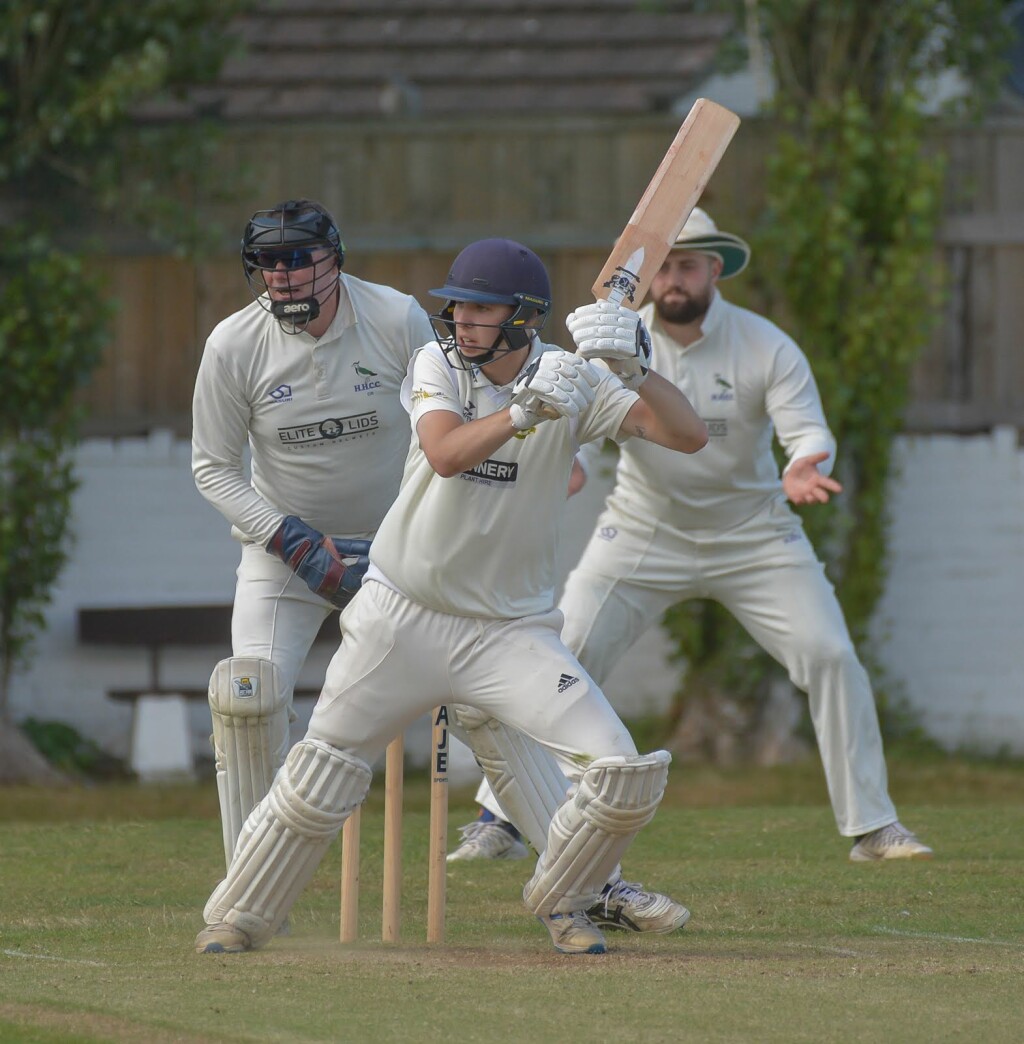 Aidan Langley top scored with 70 for New Farnley before their innings faltered
New Farnley batted first against Broad Oak and their batting looked out of sorts without Dan Hodgson. However, they looked set for a big total while Aidan Langley (70) and Steve Bullen (60) were together, but once they departed the last eight wickets fell for 53 runs and they were dismissed with 4.2 overs unused.
The Broad Oak's target of a below par 189 looked to be well within reach when skipper Dominic Finn (63) and Fletcher Coutts (40) were at the wicket. At 160-6, and with plenty of overs left it appeared to be Broad Oak's game.
However, left arm paceman Alex Lilley had other ideas and in his second spell his late hat-trick finished off Broad Oak with 26 still needed.
It was a close shave for New Farnley, but good teams come through adversity.
Quarter-Final: Bradford & Bingley v New Farnley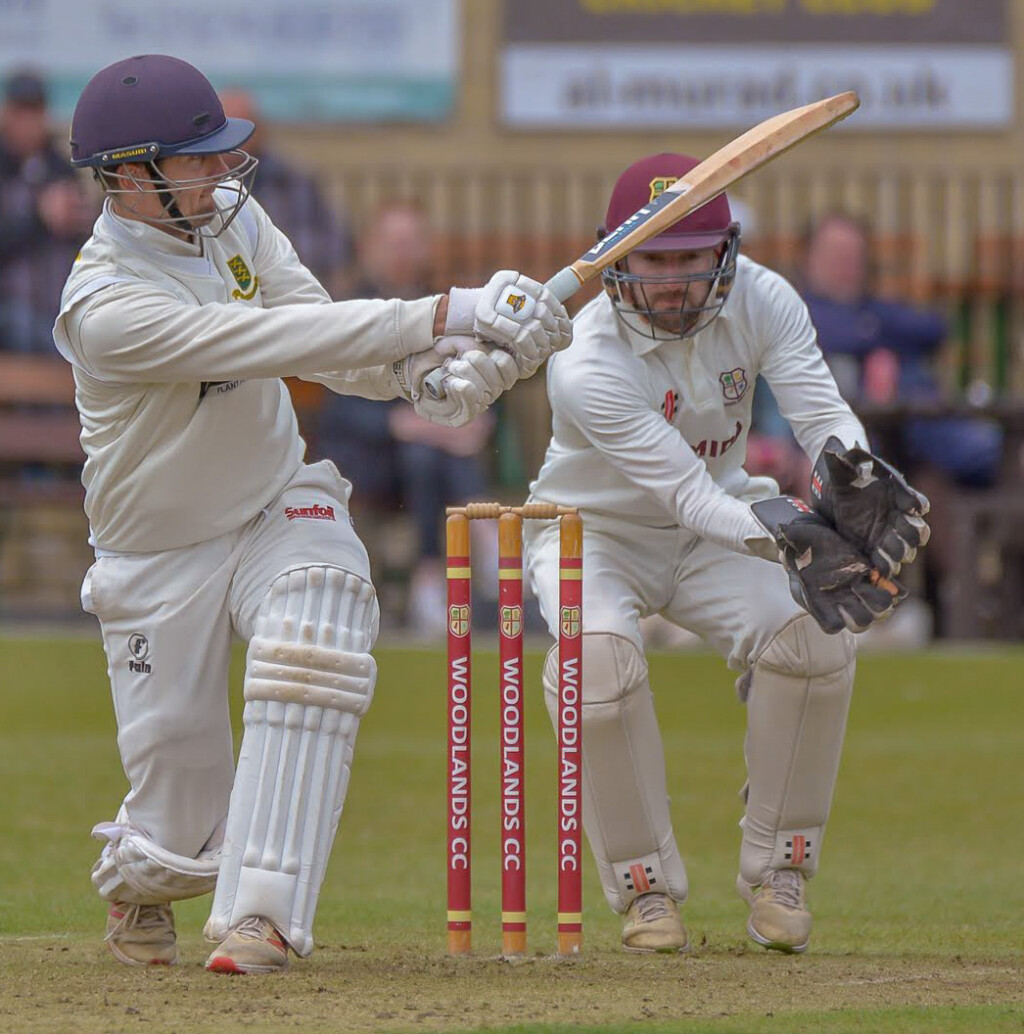 Dan Hodgson made a century in the win at Wagon Lane
In the Quarter-Finals Bradford & Bingley were expected to extend them at Wagon Lane, but it did not work out that way.
Dan Hodgson hit 107, and Lee Goddard 56 as holders New Farnley posted an impressive 285-6.
Bradford & Bingley never looked like reaching the target and only some spirited batting from their tail-enders minimised the loss.
Semi-Final: New Farnley v Scholes (HL)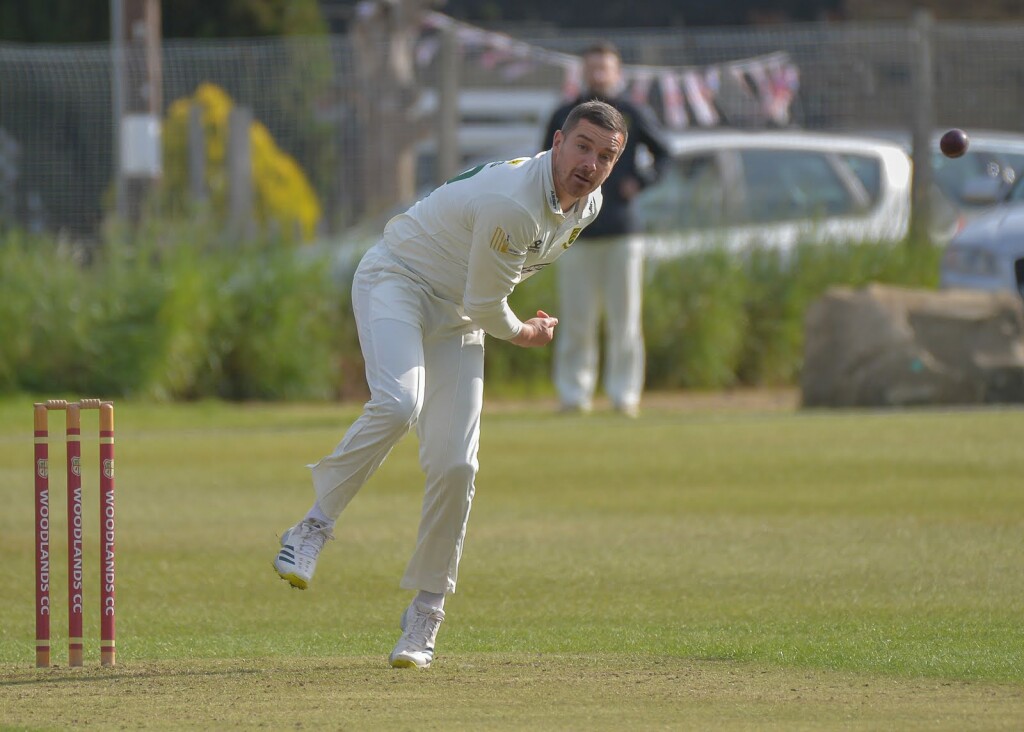 Off spinner Grant Soames came up with crucial wickets
It was a big gate at New Farnley for this tie, with quite a sizable contingent from Huddersfield. Scholes had come with a reputation after beating Hoylandswaine in a previous round, and also in the Drakes Huddersfield Premier League.
The task for New Farnley was that bit harder as they had two key batsmen short in Lee Goddard and Dan Hodgson.
Scholes batted first and at 77-1 at four an over, they must have been pleased with their start. New Farnley's acting captain Alex Lilley introduced the veteran off spinner Grant Soames to the attack early, and it proved to be a master stroke.
Soames snared Nico Georgiou-Nicola for 38, and then went on to decimate the Scholes batting with a commendable spell of 5-27. Scholes could not cope with paceman Dan Houghton as well as Soames, as he picked up 3-29 in a disappointing Scholes score of 147.
New Farnley won by six wickets with 16.1 overs to spare after opener Aidan Langley had scored 47 and Adam Waite 61 not out.
How They Got There
Townville
First Round: Townville v Woodlands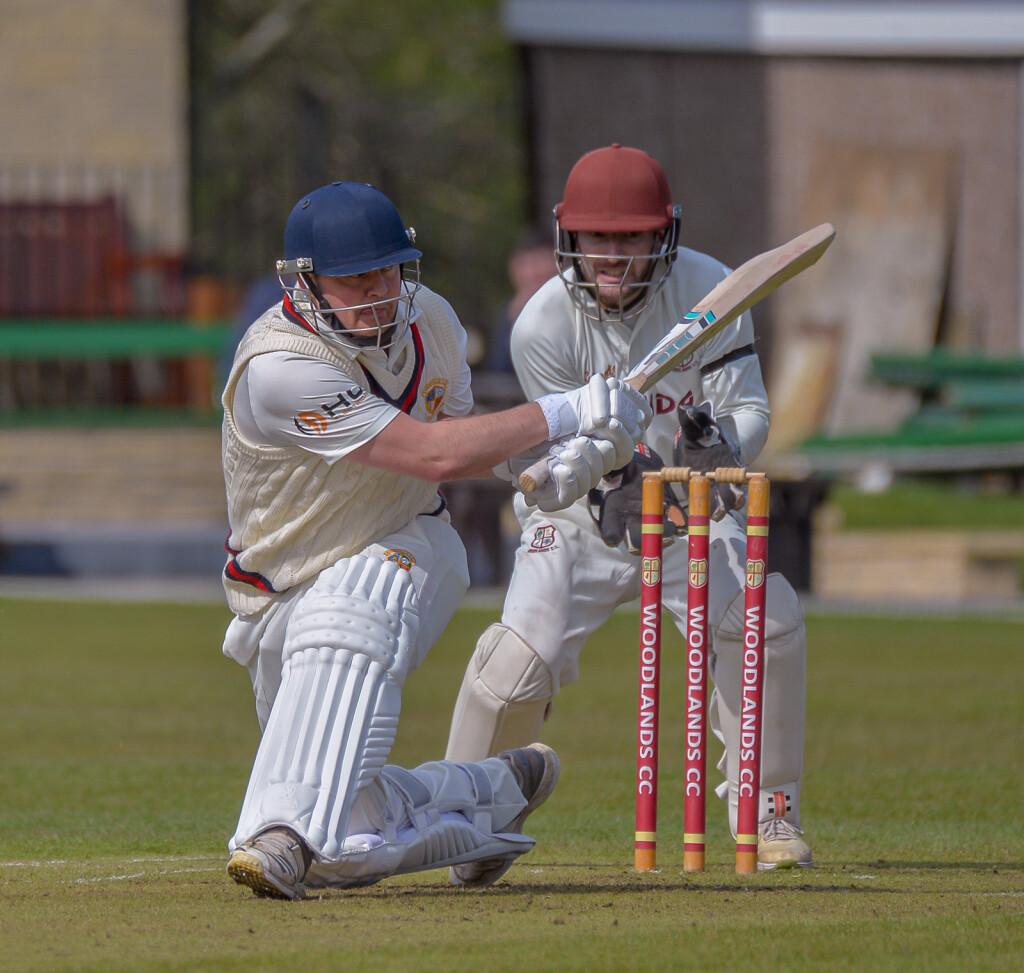 Tom Brook made an unbeaten 61 to guide Townville to victory
Townville beat one of the favourites Woodlands in the First Round in a tense struggle at Poplar Avenue. Woodlands batted first and scored a below par 189-7, largely down to Conor Harvey's excellent spell of 5-27.
In reply, Townville made a good start and then lost wickets as Woodlands applied the brakes on the scoring. However, Tom Brook batted positively to take any doubt away from the Townville faithful as he struck a very purposeful 61 not out.
Second Round: Birstall v Townville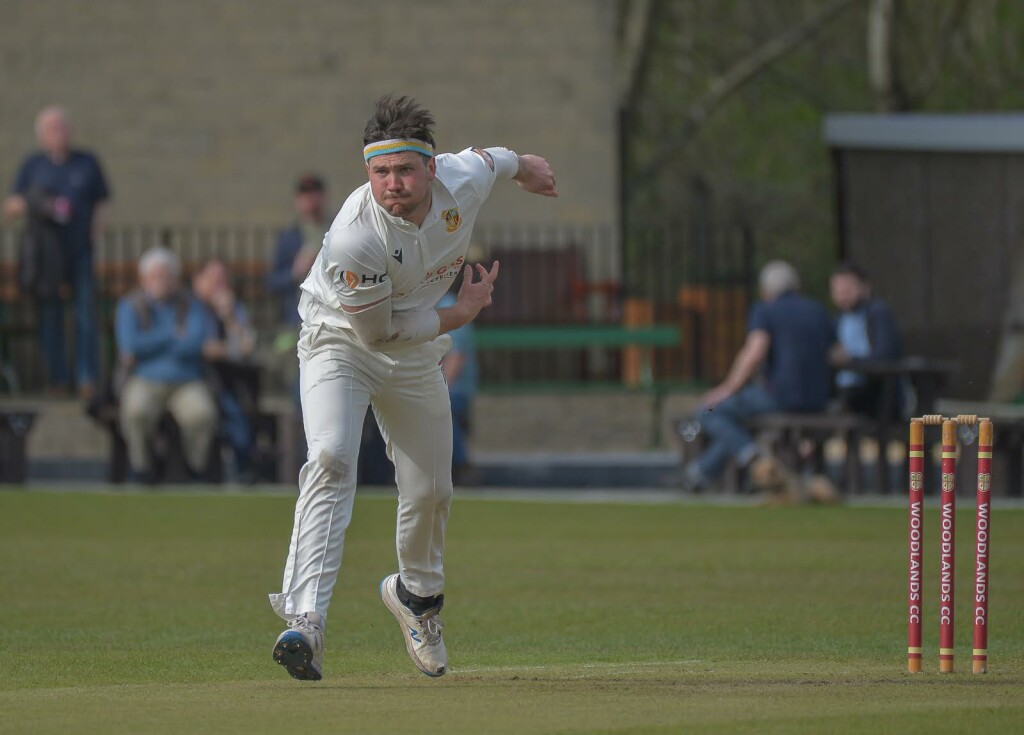 Conor Harvey produced another fine spell of bowling for Townville

Things were smoother in the next round as Townville beat Birstall in a canter to reach the quarter-finals.
Jonny Booth was unbeaten on 43 as Townville marched to an eight-wicket win at Birstall. Paceman Conor Harvey was again the scourge of the batsmen as took 4-15.
Quarter-Final: Townville v Honley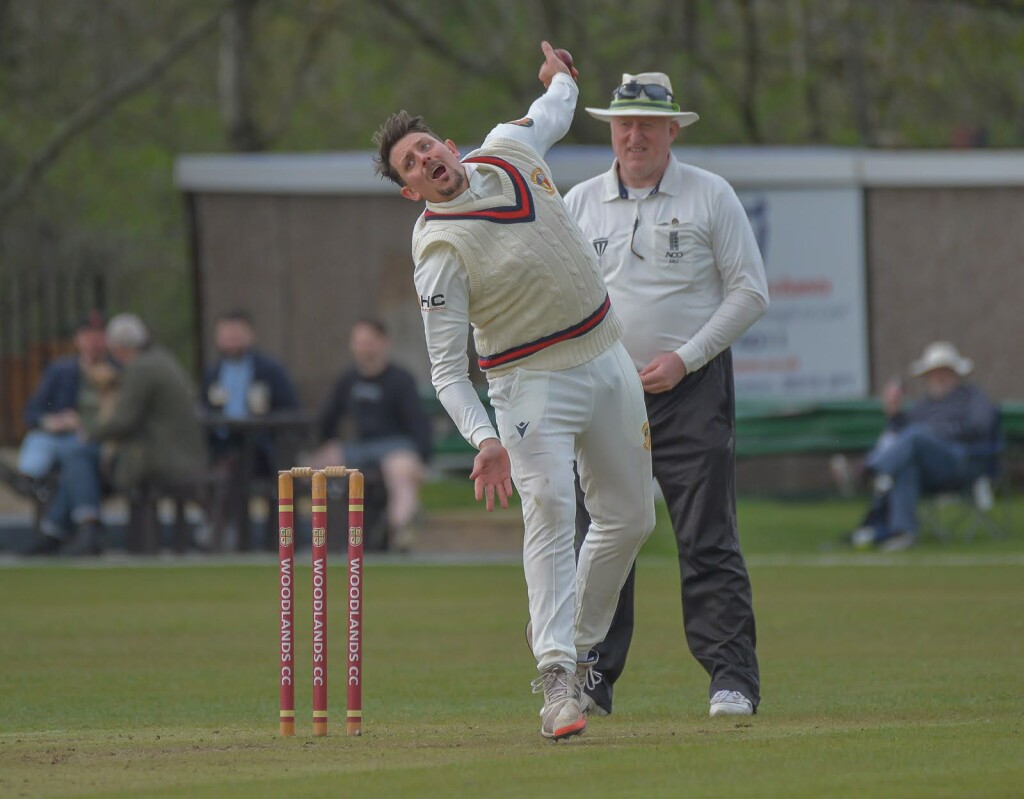 Townville skipper Jack Hughes took six wickets in a decisive spell

Honley was expected to be very stiff opposition for Townville, but in the end it was something of a comfortable victory.
Townville batted first and apart from Abdul Wahid (73), batters seemed to get out when set. However, Harry Warwick (21) and Jack Hughes (37) pushed the score along to 156-4 which indicated a possible 250-plus score.
Conor Harvey was probably the key to this target, but he was out after a quickfire 19. The final score of 235 all-out was competitive, but could have been higher.
Honley set off like a train and when they were 48-0 after 11 overs, there must have been a few frowns on the faces of the Townville supporters.
However, when Townville's skipper Jack Hughes introduced himself to the attack, Honley's fortunes changed dramatically as 48-0 became 48-3, and then 52-4.
From then on, it was an uphill struggle from Honley who never looked like chasing down the target, and were eventually bowled out for 132, giving Townville a 103 run victory.
Jack Hughes took 6-24 in a great spell of bowling, backed up splendidly by fellow spinner Harry Clewett who took 3-31. Conor Harvey, who had been fighting a back injury, was eased back with a good seven over spell of 1-22.
Semi-Final: Wakefield Thornes v Townville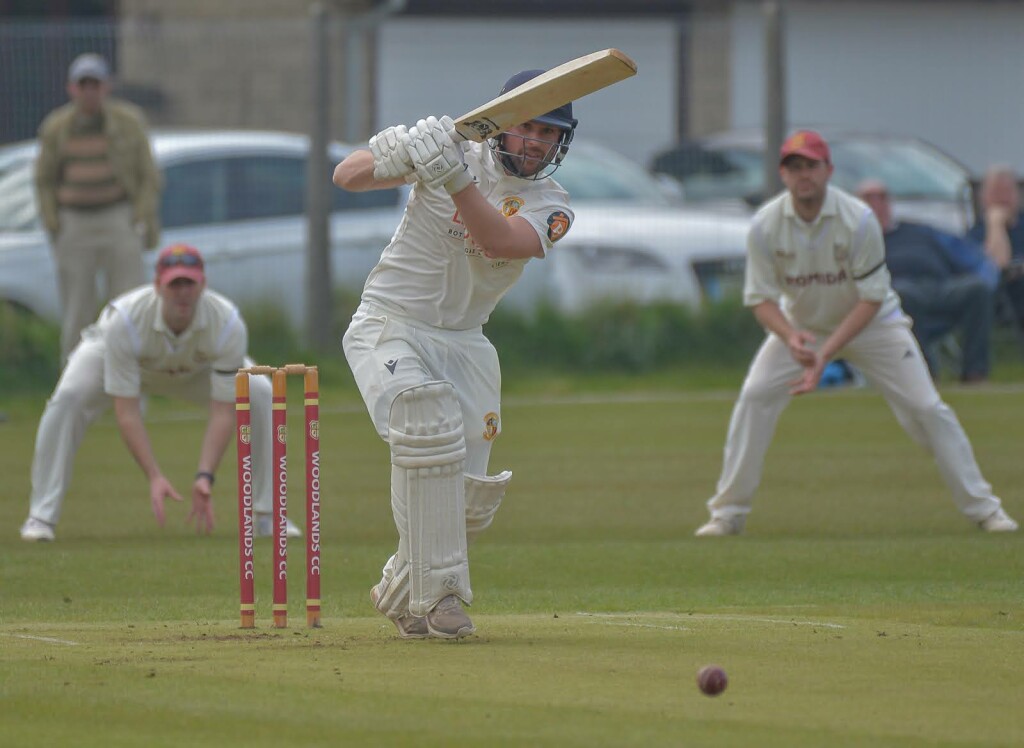 Jonny Booth top scored as Townville secured their place in the final
Townville knew that this trophy was their only remaining route to silverware, so they were even more determined to win a cricket match when they travelled to Wakefield.
Thornes won the toss and decided to bat first and were immediately subjected to the fierce `out-cricket' that Townville are famous for. A seemingly fully-fit Conor Harvey came steaming in and wrecked the Thornes early order reducing them to 35-7. They partially recovered to 62-9, and then put on 54 for the last wicket with Greg Wadsworth (40no) and Josh Hen-Boisen (13) taking the score to 116.
Townville were not going to let this golden opportunity go and at 57-0.they were very much in the box seat. However, when Jonny Booth (35) and Harry Warwick (28) departed, there was a mini-slump with ducks from Chris Gray and Harry Clewett and at 68-4, they had to be careful.
However, Jack Hughes (20no) and Tom Brook (33no) got them over the line in some comfort for a six-wicket win. Brook had completed a good all round game having also picked up 2-24 in a tight bowling spell.
Cup Final Match Summary
If Townville do prevail on Sunday, they will have done it the hard way having had to beat Woodlands, Honley and Wakefield Thornes on route. As for New Farnley, they will see this as one third of a possible historic treble, and an unprecedented feat. They may also be booste by the presence of skipper Lee Goddard who has been sidelined for the past month with a broken thumb.
Winners since 2010
2010 Wrenthorpe
2011 Shepley
2012 Wrenthorpe
2013 Hanging Heaton
2014 Pudsey Congs
2015 Woodlands
2016 New Farnley
2017 Woodlands
2018 Hanging Heaton
2019 Shepley
2020 No Competition
2021 New Farnley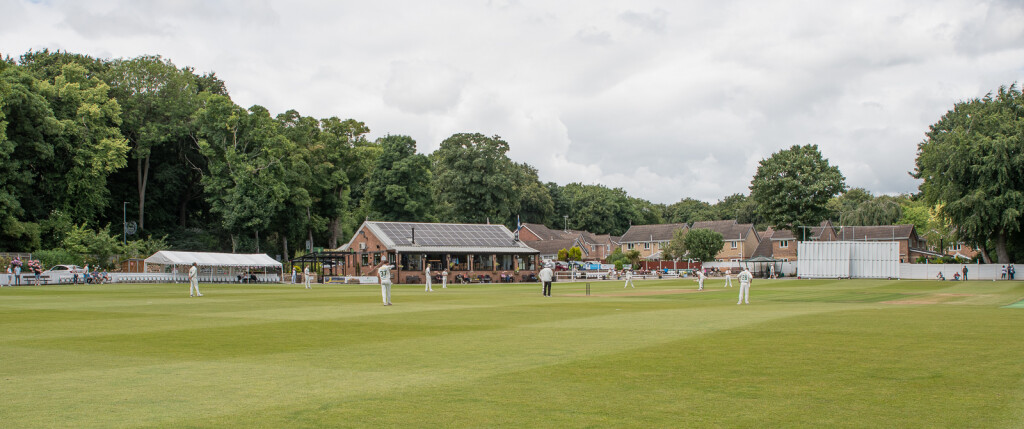 The Barry Jackson Ground is staging the Heavy Woollen Cup final for the first time