Good all rounders are like gold dust to a team and Jack Hughes of Townville illustrates this in spades. The fact that he has won the Sir Learie All Rounders Trophy twice will ensure his place in the league's history.
As a slow left arm orthodox spin bowler and left-handed batsman it is difficult to assess what his most impressive skill is. Suffice to say he is quite capable of winning matches with both bat and ball.
His talent as a bowler is matched by an unflustered temperament which very rarely shows annoyance when he is `carted' for four or six. He will stick to his game plan and will usually get the rewards in the end.
All Rounder Trophy winner in successive seasons
In Townville's last season in the Central Yorkshire League's top flight, Jack served notice that he was a player that could do it with bat and ball. Not only did he win the League Bowling Averages; he also won the All-Rounders Trophy. He scored 653 runs with the bat, but more impressively took 68 wickets at the low cost of 9.68 and therefore began his journey of winning all rounder's accolades.
Of the Central Yorkshire League clubs that joined forces with the Bradford Premier League in 2016, Townville have stood out as the one that has joined the top echelon of clubs. It was apparent from the first season that they had three players in Jonny Booth, Conor Harvey and Hughes that were top class performers. The rest of the team were super competitive, particularly in the field where they were obviously `together' as a team going places.
Townville made short work of the Championship in the first season winning 19 matches out of 22 and guaranteeing promotion to the Premier Division weeks before the end of the season.
Hughes had the `perfect' season, winning the League Batting/Bowling Averages and inevitably the Jack Hill All Rounder's Trophy. He scored 941 runs at 72.38 and took 58 wickets at 9.40. He also recorded the highest score in the division with an innings of 169 against Brighouse.
Sir Learie Constantine winner at first time of asking
As Townville arrived in the Premier League they were at one point within touching distance of the leaders before fading at the end. It was the perfect opportunity for Jack to prove he could shine in this company, and he did so in a stunning way winning the Sir Learie Constantine All Rounders Trophy at the first time of asking.
His 53 wickets at 16.66 probably topped his batting, but he did score 551 runs with the bat. One of the highlights of the season was Townville's victory over a very good Hanging Heaton side in a Heavy Woollen Quarter-Final cup-tie at Bennett Lane. They restricted Hanging Heaton to an under-par score of 207 after some very impressive out-cricket.
However, they were not convincing in reply and it was left to Jack to steer them towards their target with a match-winning innings of 101 from 88 balls. It was an innings of such quality, the neutrals in the crowd nodded their heads at the end in approval.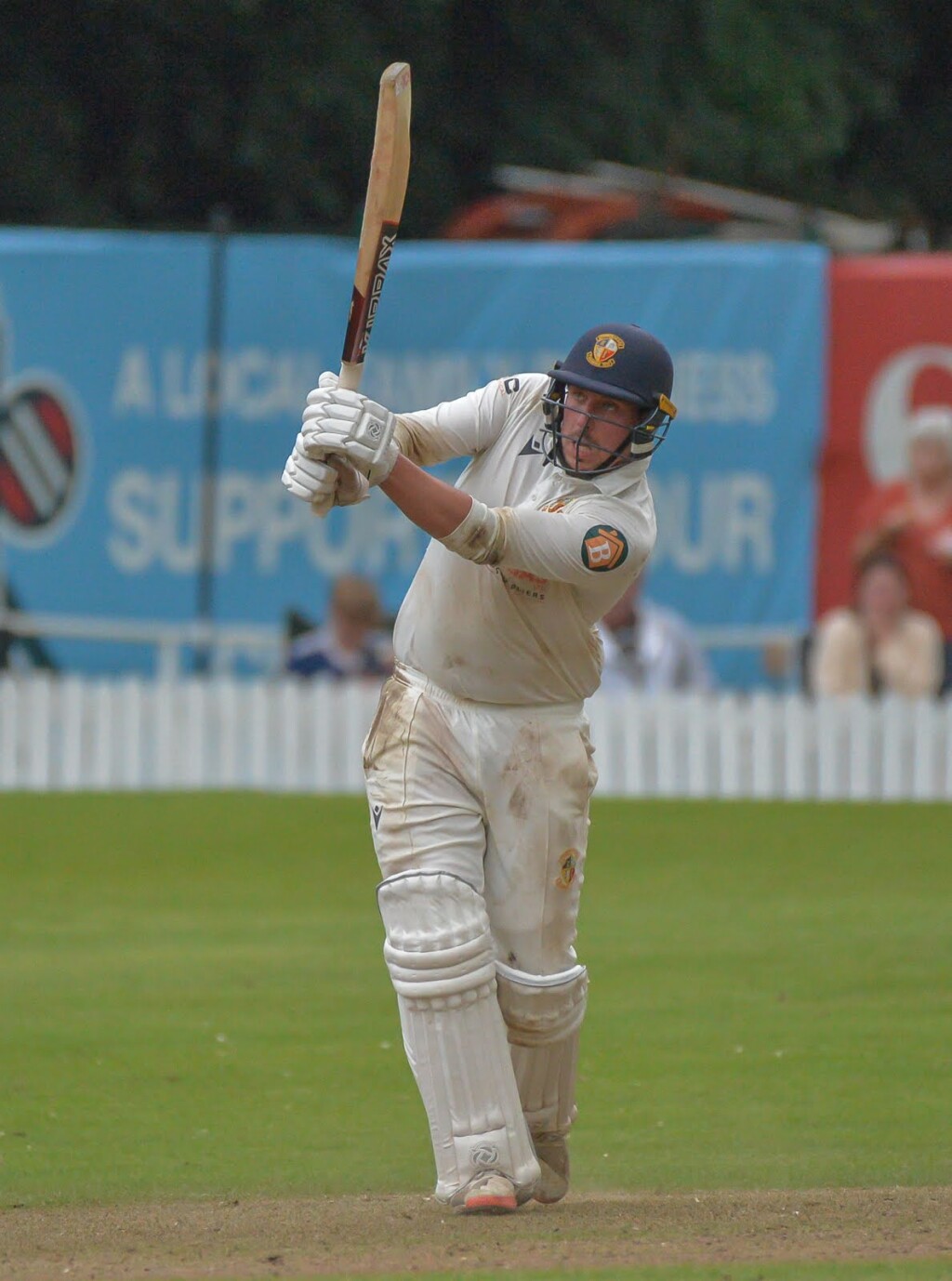 Jack suffered some injury problems after that, but was back in full service for the 2019 season, He couldn't add to his all rounder awards but won the WH Foster Memorial Premier League Bowling Averages with 49 wickets at 10.57. He completed a notable double of league awards by also winning the Players' Player of the Year Trophy.
The Covid-19 League Cup season saw Townville in fine form and incredibly positive about the competition. Hughes took the honours again, winning the Premier League Bowling Averages with 16 wickets at 8.69.
Townville serious challengers
By 2020, Townville were well established amongst the top three elite clubs; genuine title challengers and great cup fighters. Unfortunately, in the subsequent years they would lose in two finals when on the crest of victory, thus still searching for that first major honour in the league.
Hughes was now well established as skipper and the extra duties had no detrimental effect on his cricket. In 2021 he had arguably the best season of his career when he won the W H Foster Memorial Premier League Bowling Averages for the second time, taking 63 wickets at 12.02. In addition, his 717 runs with the bat at 47.80 instigated him winning the coveted Sir Learie Constantine All Rounders Trophy, also for the second occasion. To cap a monumental season for Jack he also won the Players' Player Trophy for the second time.
In 2022 one could argue that Jack came very close to winning the Sir Learie Constantine All Rounder Trophy yet again when in a customary fine season he took 61 wickets at 19.75, and also contributed 532 runs. Only the outstanding Brad Schmulian would prevent him from taking his third trophy.
At 29, Jack has time on his hands to make it three Sir Learie Constantine All Rounders Trophies. This would allow him to join the exclusive club of Tony Moore (4) and Chris Gott (3), who are both legends of the league.
Graham the Chairman adds his thoughts
Townville's Chairman Graham Collinson can remember Hughes making his senior debut for the Second X1 at the age of 12. "Jack is one of many current first teamers to have come up through the juniors; something we are immensely proud of. He was attached to most of the Yorkshire age levels at school age, and was released just before the Academy stage. He was a left arm quick bowler in those days, but Yorkshire converted him to spin and the rest is history.
"His family is steeped in cricket, and being a cousin to Yorkshire & England cricketer Tim Bresnan must have been an inspiration. Jack played cricket with two of his brothers Ritchie and Nick at Townville.
"He relished being made captain of the side, and of course all the lads respect him because most of them have been through the junior ranks with him. He's itching for the new season to start, and we are all quite positive about it.
"We are signing an Australian club cricketer Austin Humphrey to open the bowling with Conor. He might not be as quick as Conor, but that isn't what it is all about in our thinking. There will be Tom Brook and James Glynn to complete the seam department, and of course we still have our two spinners Jack and Harry Clewett, we are quite happy about the bowling. We've also got James Glynn who can do a job."
"We know whoever finishes above Woodlands will be the title winners." Graham concludes.
Season's prospects
Townville are obviously not standing still as a club, and they will be challenging this season. They will be banking on Austin Humphrey to share a productive red ball attack with the now fit Conor Harvey. Humphrey plays in the GCA Geelong Cricket Association Division One in Australia.
Hughes will be at the heart of the matters and who is to say he won't win his third Sir Learie Constantine All Rounders Trophy?
Last season's winner Brad Schmulian will obviously be a contender, but who can rule out Conor Harvey, James Wainman, Dan Revis, Muhammed Bilal or Archie Scott? There might even be another star cricketer in the pipeline.