The chairman of the Match Officials Association has spelt out the need to recruit new umpires while addressing clubs at the league's annual general meeting.
Neil Johnson, above, pointed out that his association had 70 registered umpires last season but only 54 were regularly active.
He said: "Each year we lose around seven umpires due to a combination of old age or illness and we desperately need to boost our numbers.
"Each weekend we require 46 umpires to staff all first team matches but the number of available umpires is often reduced by holidays or other reasons.
"Without an increase in our umpiring numbers the MOA will only be able to commit to staffing first team cricket."
The burden for officiating second team matches will fall on clubs. The MOA and the league have drawn up a five-year development plan which includes funded training, development and support for both panel and club umpires.
This is particularly important in view of the introduction of new laws for the 2023 season which will need to be understood and implemented at all levels.
League chairman David Young also picked up the theme in his report. He said: "Our MOA continue to strive to fulfill as many appointments as possible with a diminishing number of umpires.
"Thanks to Nigel Thornton and Neil Johnson for their hard work. We need umpires now; they can only come via clubs so please act before we have to mandate you to supply them."
The recent Stage One umpiring course only attracted five candidates and a much bigger response is needed if the current panel, which has a high age profile, is to be strengthened for the 2023 campaign.
Having qualified umpires, be they panel members of club umpires, is vital to the future success of the league.
Club umpires have played an increasingly important role in recent seasons. Both the league and the MOA acknowledge this and want to strengthen the ties with them while also providing the support they deserve.
To assist the recruitment push, the league has produced a slide show which highlights the current situation and offers illustrations of the different pathways current and former players have taken in recent seasons to become umpires.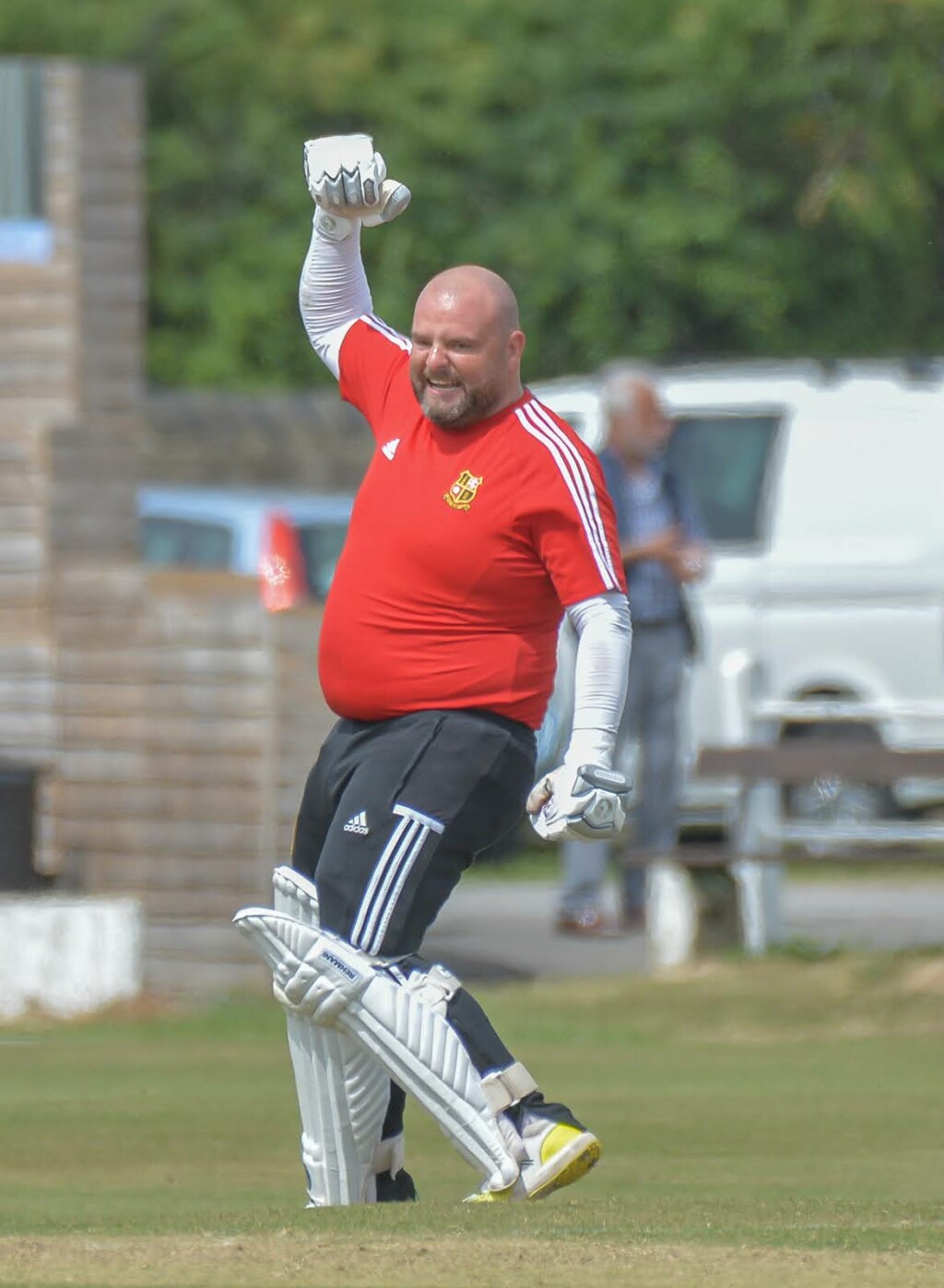 This summer Craig Wood became the first player to score a century in a Gordon Rigg T20 Group B Cup final as Altofts defeated Hunslet Nelson. Next season he will be part of the umpiring panel after taking his Stage One and Stage Two qualifications as he brought his playing days to a close.
Pudsey St Lawrence skipper Chris Marsden has combined leading his Premier Division side with being part of the umpiring ranks for league and cup matches on Sundays for the past two years.
A similar path has been followed in 2022 by the Sandal pair Kristian and Ian Shuttleworth. Like Marsden, they are building up experience ahead of becoming panel members when they bring their playing careers to a close.
Umpiring can also offer a way back into the game you enjoy. Martin Kellaway took a break from cricket after a career with Hampshire, Somerset, Undercliffe, Ossett and North Leeds. Umpiring has revived his interest in the sport, and he has made rapid progress through the ranks.
In 2023 he took charge of the Gordon Rigg T20 Group A final and the semi-final of the Yorkshire Premier League Play-Offs between Appleby Frodingham and Middlesbrough. He is now hoping to secure a place on the National Umpiring Panel for 2024.
Wood, Marsden, the Shuttleworth brothers and Kellaway all feature in the slideshow which the league and the MOA hope will encourage clubs to identify individuals of all ages and backgrounds to help resolve the current shortfall in qualified umpires.