New Farnley retained the Solly Sports Heavy Woollen Cup in dramatic style as they defeated Townville by five runs at the Barry Jackson Ground.
Skipper Lee Goddard was named man of the match for his fine innings of 102, but it was their Australian fast bowler Liam Guthrie who delivered the telling blows in a nail-biting finale.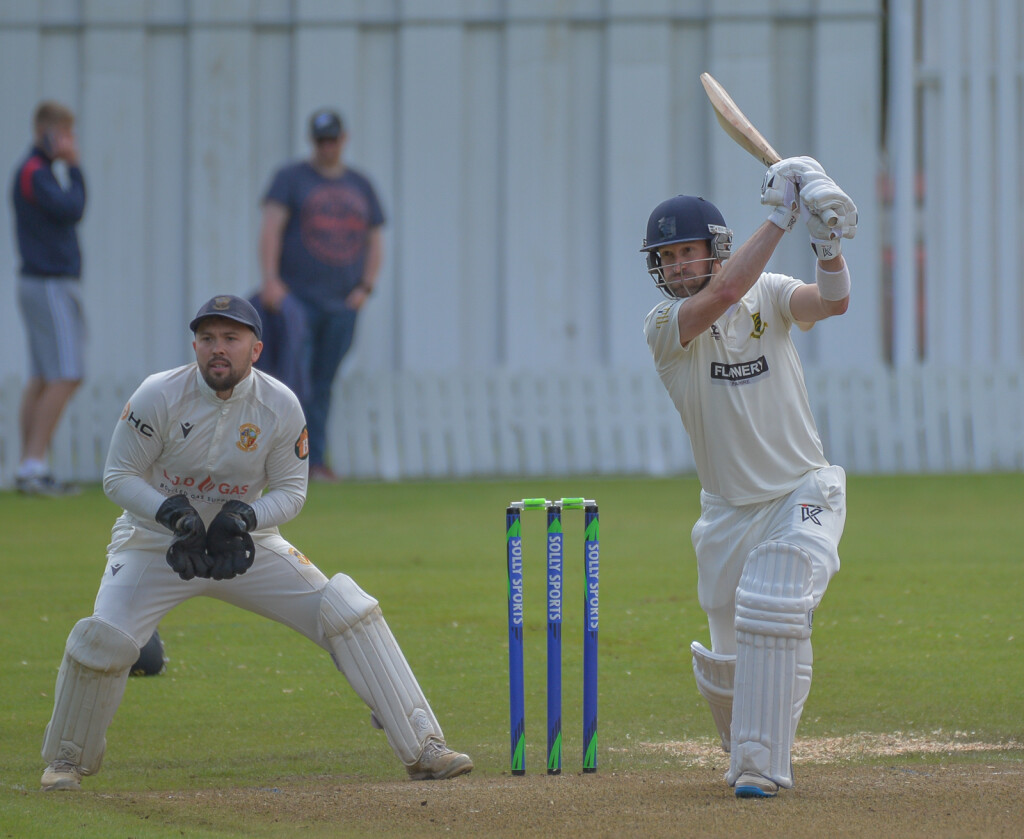 Lee Goddard plays an off drive during his innings of 102 Picture: Ray Spencer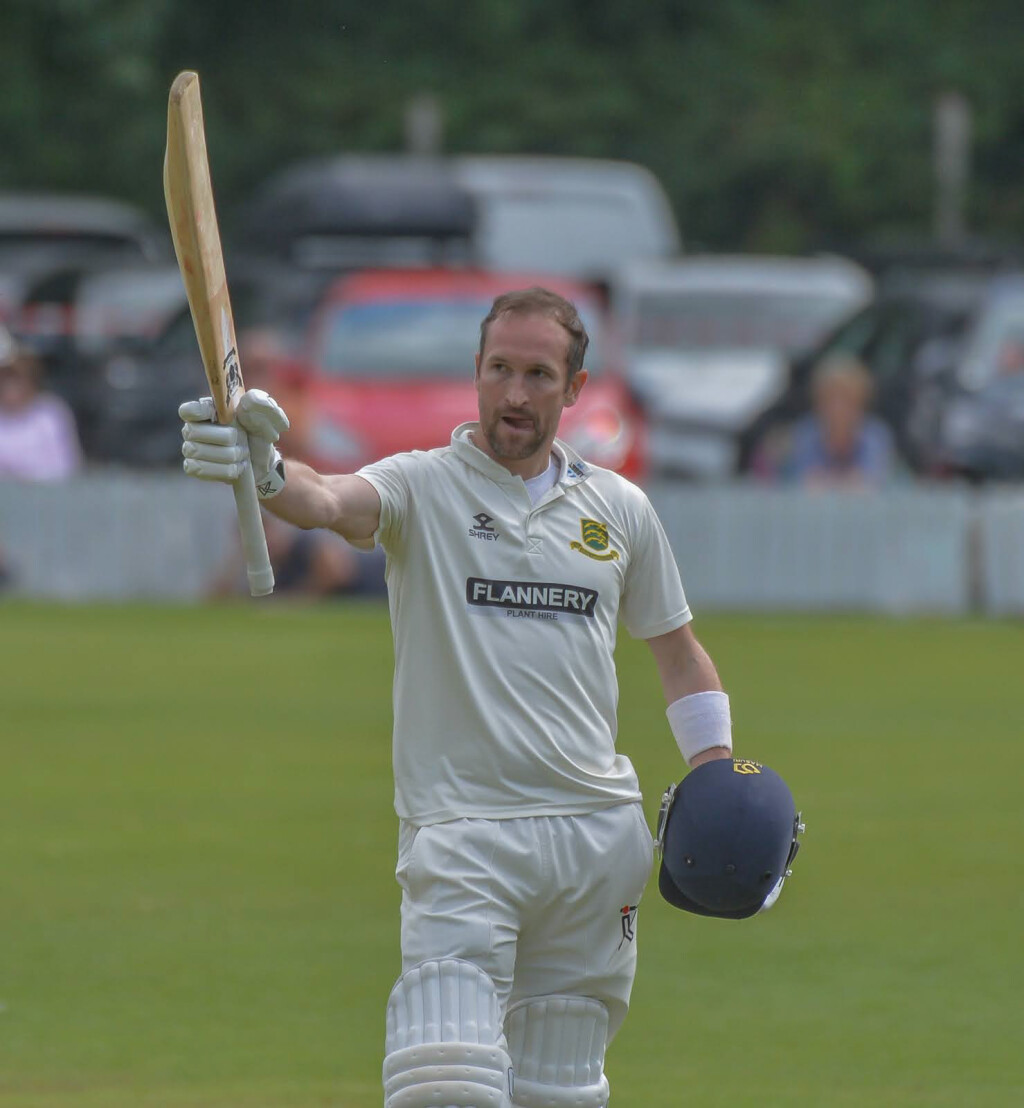 Lee Goddard acknowledges the applause for his century Picture: Ray Spencer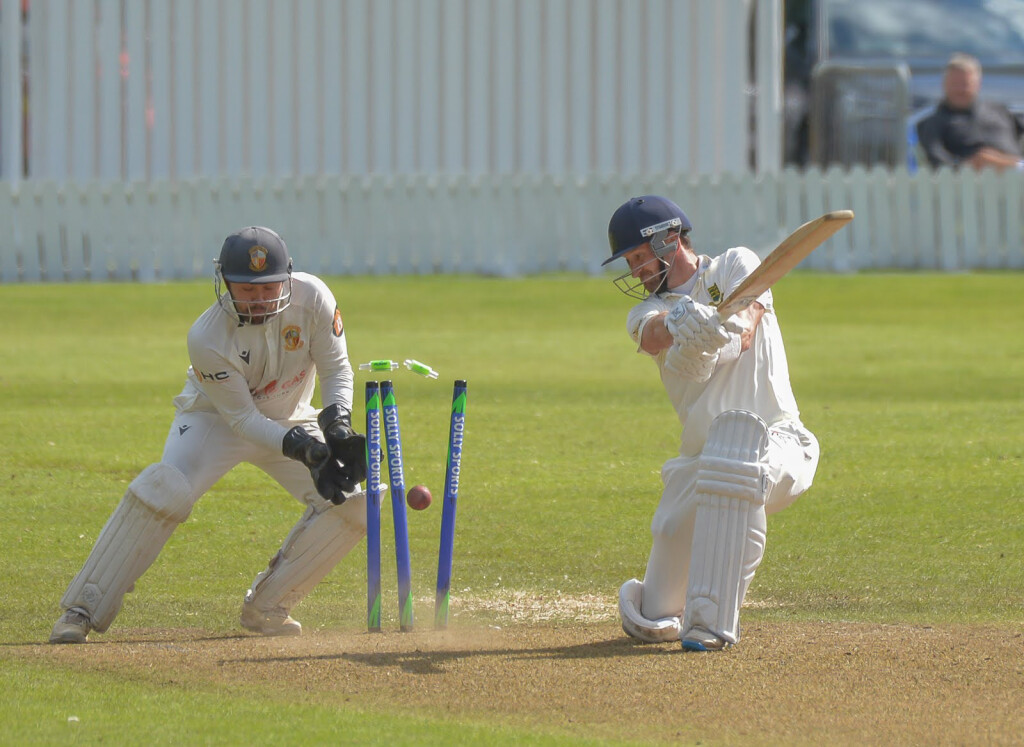 Lee Goddard is bowled by James Glynn to end his innings of 102 Picture: Ray Spencer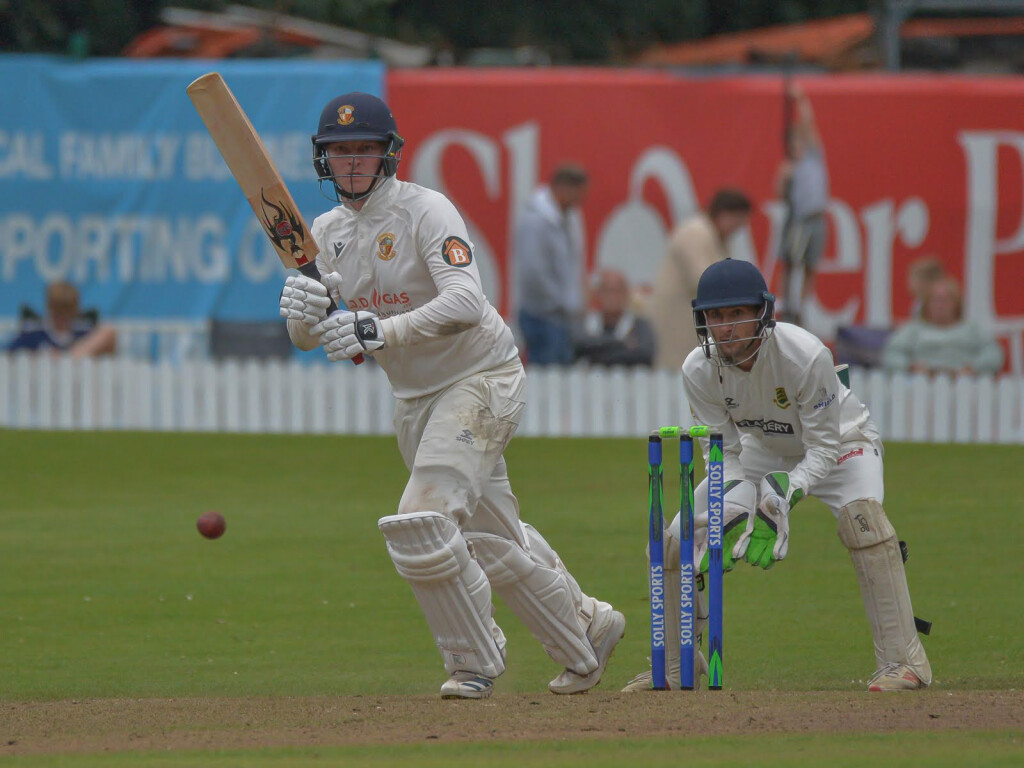 Harry Warwick played an outstanding innings of 91 for Townville. Picture: Ray Spencer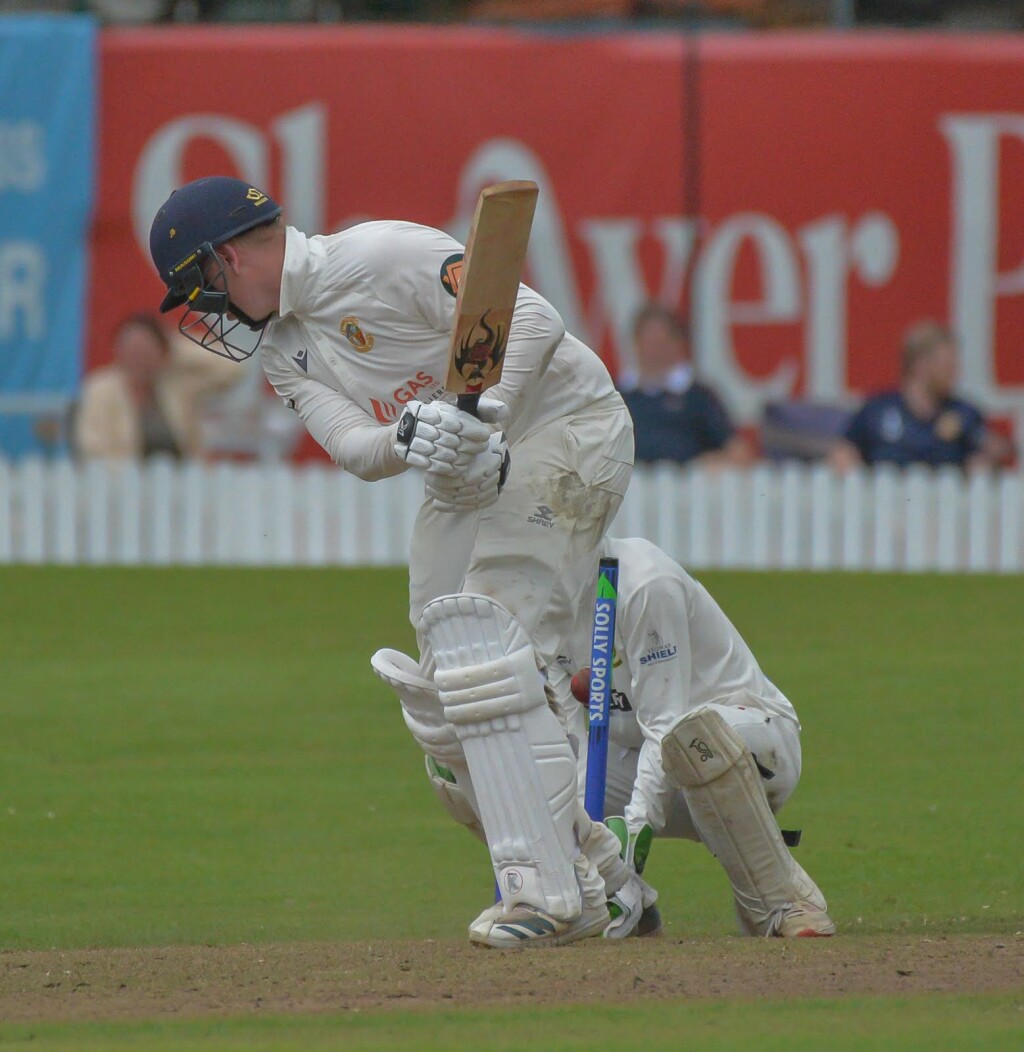 Harry Warwick's fine innings was ended when he was bowled by Gurman Randhawa Picture: Ray Spencer

For Townville it was another agonising final defeat, and they will reflect on the way they allowed victory to slip from their grasp. It was particulaly hard on Harry Warwick whose innings of 91 was outstanding and included one enormous six off Guthrie. It was due to his fine strokeplay that Townville found themselves in a position wher they were the favourites to win.
They needed 18 runs from the final three overs to overhaul New Farnley's score of 222-6 with five wickets in hand to win the cup for the first time but lost their last five wickets for just 12 runs with Guthrie taking four of them.
Whether it was pressure exerted by New Farnley or the burden of knowing they had never won a major final that saw Townville falter, only they will know.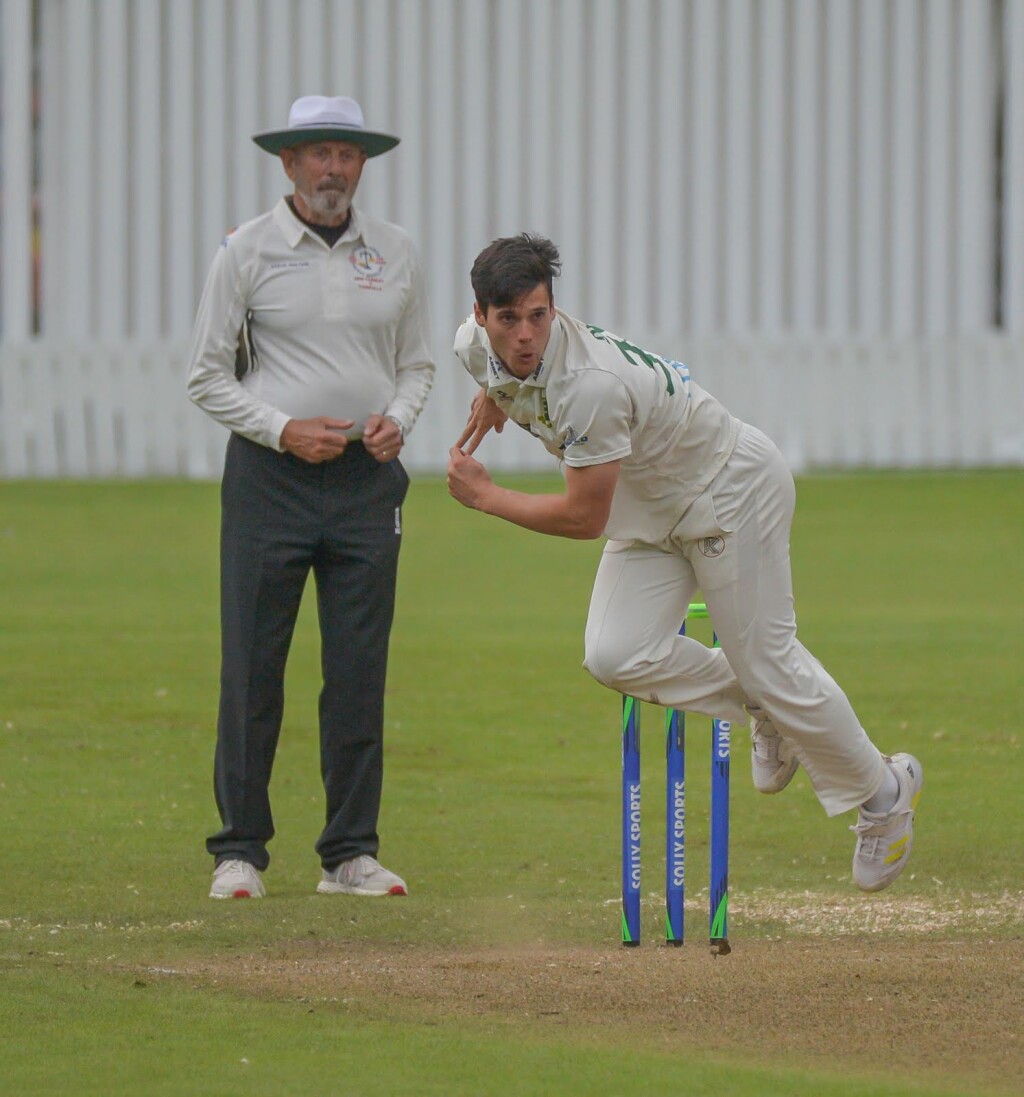 Liam Guthrie took four wickets as New Farnley snatched victory Picture: Ray Spencer

Once Guthrie clean bowled the dangerous Conor Harvey, who had hit Houghton for three fours in the previous over, and had Tom Brook caught on the boundary in the 48th over the complexion of the game changed.
Nine runs came from the penultimate over from Dan Houghton to reduce the target to six from the final over. Guthrie struck a crucial blow with the first delivery when he won an lbw decision against James Glynn.
Two balls later he had Alex Page caught by Dan Hodgson from a slower delivery. With only one run coming from the first five balls Chris Grey had to hit the final one for six but ended up be run out after he failed to make contact.
Guthrie finished with 4-56 and admitted afterwards: "I am glad we managed to win. It was tense out there. Bowling at the death is tough but I am just glad I could help the team to win."
Skipper Goddard was full of praise for his Australian quick bowler. "I would have been perfectly happy if he had won the man of the match award rather than me. He bowled quick and came up with the wickets when we needed them.
"I am really pleased that we have won the cup again, but our number one priority is winning the league for the first time."
Although Guthrie took the plaudits for his late burst, he would be the first to acknowledge the important spells of Alex Lilley (2-19) at the start of the Townville innings and spinner Gurman Randhawa (2-27) in the middle overs.
Lilley removed both openers Abdul Wahid and Jonny Booth while Randhawa removed top scorer Warwick and skipper Jack Hughes when Townville were on top.
The final was a remarkable advert for league cricket and was a reward for all those hard-working volunteers who helped groundsman Mark Mason get the ground fit after overnight rain left it saturated.
That the game was able to get under way just an hour late was a remarkable achievement. The wet conditions no doubt prompted Hughes' decision to put New Farnley in when he won the toss.

Groundman Mark Mason and his team of helpers did a great job in getting the game on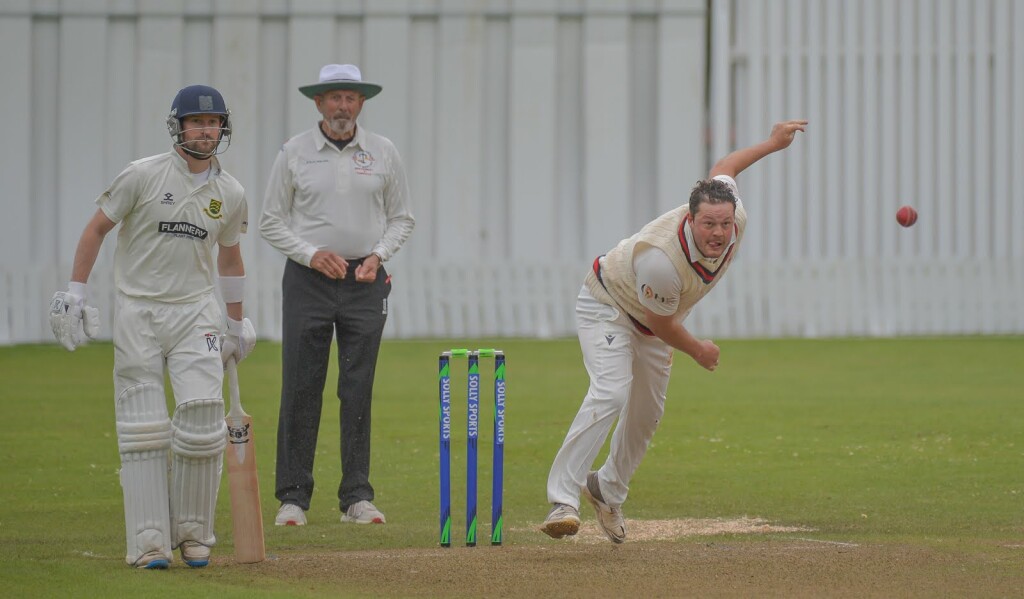 Tom Brook struck twice in successive balls to reduce New Farnley to 2-2 Picture: Ray Spencer
View Ray Spencer's final picture gallery

That decision brought almost immediate rewards as Brook removed both openers Mark Lawson and Aidan Langley with successive deliveries to reduce them to 2-2.
The hybrid wicket didn't have its usual pace and bounce which made timing the ball difficult. That was reflected in the fact it took New Farnley 34 overs to reach 100.
After losing Adam Waite to a smart stumping by Liam Booth and Dan Hodgson to a brilliant direct hit run out by Jonny Booth, Goddard picked up the tempo in partnership with Steve Bullen.
Goddard, playing only his second game since breaking his left thumb five weeks ago, drove fluently whenever the bowlers strayed in length and was quick to punish anything on his legs.
Bullen was soon into his stride as the pair added 96 for the fifth wicket before James Glynn bowled Goddard for 102, an innings containing 14 fours.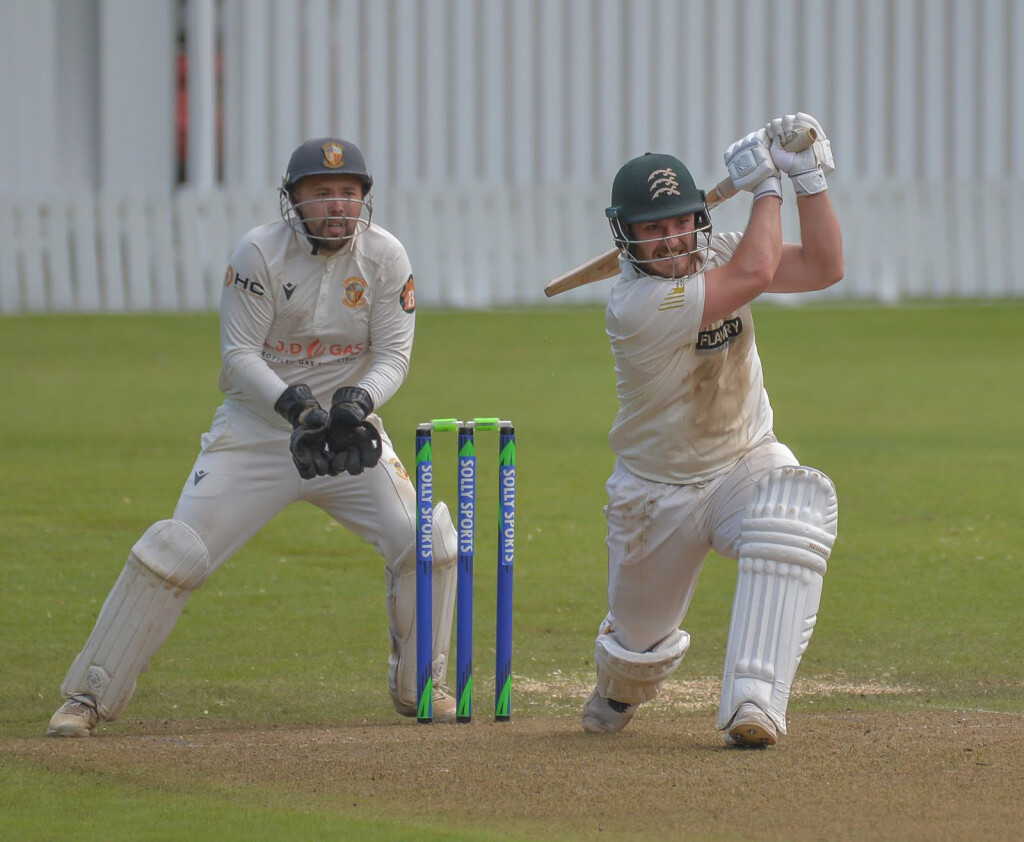 Steve Bullen provided impetus to the New Farnley innings. Picture: Ray Spencer
Glynn had Guthrie caught in the deep from the next ball, but Bullen continued to attack. He struck three sixes and three fours in an unbeaten 57.
The quickening of the tempo in the closing stages of the innings saw the second hundred come up in just 14 overs.
One of the outstanding features of an absorbing encounter was the faultless Townville ground fielding which saved many runs.
There is lot to admire in Townville's play but cricket can be a cruel game and as New Farnley celebrated joyously after snatching victory from the jaws of defeat, Townville have to pick themselves up and continue to believe their day will come.
Match scorecard