In this Premier Division preview, we look at how likely the big three of Woodlands, Townville and New Farnley could be separated. These three have set the bar for several seasons now, and as we approach the new season there is little sign their stars waning.
Already, the Townville v New Farnley on April 22 could be a pointer to who gets the early momentum. Meanwhile, Woodlands could well be tested by Pudsey St Lawrence's emerging team on April 29.
The Big Three
Woodlands
Woodlands unsurprisingly are going with the same team but might find it hard to top last season when they won the Yorkshire Leagues Play-Off Final at Headingley so impressively. Their title win was built on the tremendous input of their skipper Brad Schmulian who won the Sir Learie Constantine All Rounder Trophy. He has taken this form into his season for Central Stags, scoring centuries in the New Zealand First Class season.
The promotion of Tom Clee to the first team last season proved to be an inspirational move, and the impressive consistency of opener Tim Jackson was also a key feature. However, it was essentially a team performance with all eleven making tangible contributions.
Much will depend on keeping their elder statesmen spinners Chris Brice and Kez Ahmed fit in what could be a long and arduous season, with participation in the ECB National Clubs Championship and Heavy Woollen Cup.
New Farnley
New Farnley have had major upheavals to the squad and a lot will depend on how well their new signings shape up.
They had several places to fill after key departures have led to the break-up of their prolific cup winning side. Dan Hodgson, Adam Waite and Grant Soames have departed, and Gurman Randhawa will have limited availability due to his school coaching position at Woodhouse Grove School.
But, as New Farnley's skipper Lee Goddard explains, it is not all gloom in regard to Randhawa's availability for selection, "He has school commitments for the first part of the league campaign, but he will be available on Sundays, which is very good".
This obviously means that he will be involved in his team's defence of the Priestley and Heavy Woollen Cup tournaments.
Their big signing is New Zealander Cam Fletcher, a wicketkeeper/batsman, who plays First Class cricket for Canterbury. He has scored a total of 3,227 First Class runs at 35.07, with a top score of 157, and six hundreds to his name. He also had a good record in List A/T20 cricket.
The biggest domestic signing is former Durham regular Usman Arshad who should bring a balance to the side. He bowls medium fast and should provide good support for Alex Lilley and Dan Houghton in a three-pronged seam attack. He is also a genuine batsman capable of scoring heavily in middle order.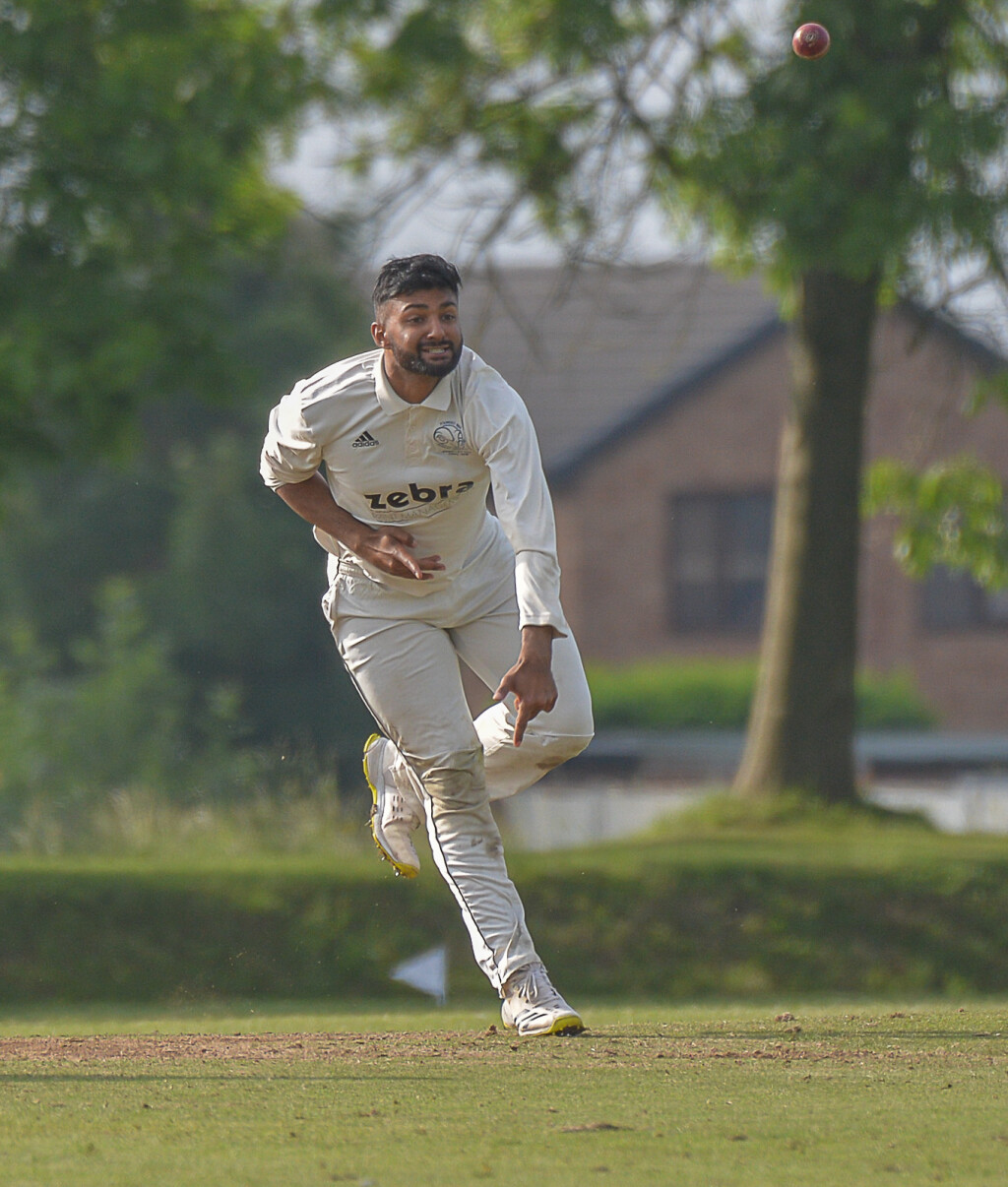 Another signing is left-arm spinner Adam Ahmed, above, who is well known to Bradford League followers, having played at Farsley. He also has Durham associations having played for their Academy side.
Harry Killoran, who has signed from Chester Broughton Hall, will be a new face in the league. He is a genuine batsman and off break bowler who has played minor county cricket for Cheshire.
Looking to the future, New Farnley are giving 17-year-old batsman Joe Pyrah a regular place in the first team. Goddard said: "He's performed well in the seconds over the past couple of seasons and we want to reward that. He deserves his chance and has our full backing".
Townville
Townville are expected to be challenging just as strongly, and in theory could be more a threat with the acquisition of highly rated overseas paceman Austin Humphrey, who plays his cricket in Geelong, Australia.
Club chairman Graham Collinson has previously said that skipper Jack Hughes is itching for the season to start with his new bowling attack at his disposal. He said: "Austin might not be as quick as Conor Harvey, but that isn't what it is all about in our thinking. There will be Tom Brook and James Glynn to complete the seam department, and of course we still have our two spinners Jack and Harry Clewett, so we are quite happy about the bowling. We've also got James Glynn who can do a job."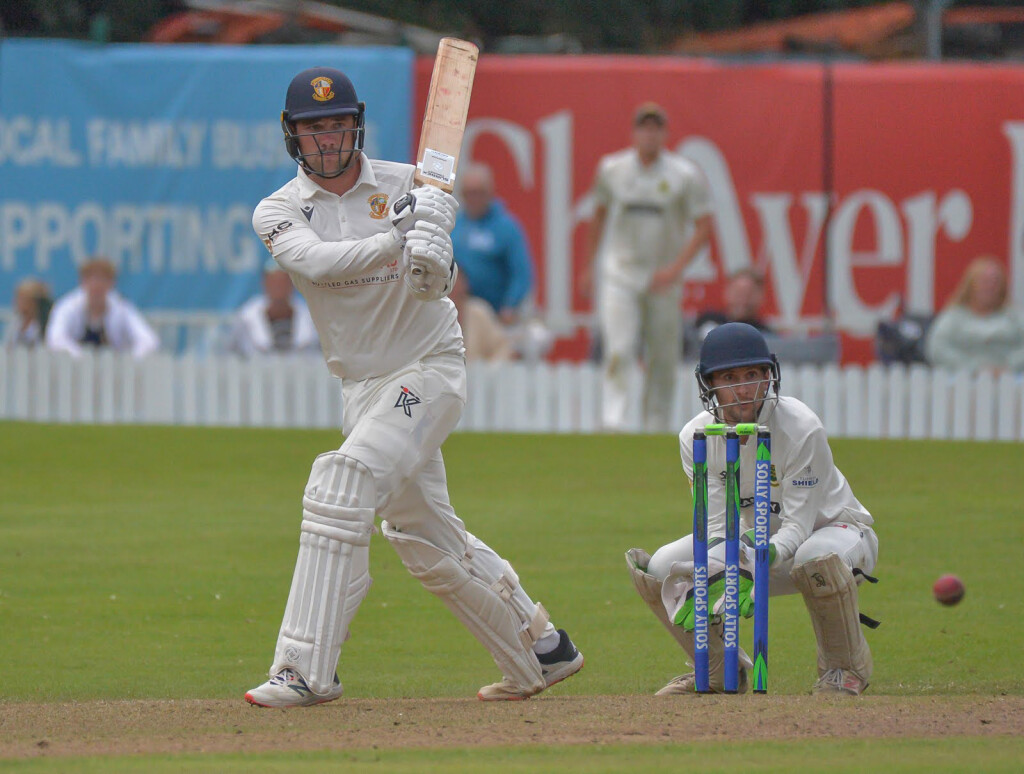 A lot will doubtless depend on the continued fitness of Harvey who was plagued with a back problem last season.
Collinson hasn't mentioned the batting line up. When it clicks, the opposition is chasing a considerable score. Jonny Booth, Harry Warwick, Clewett, Hughes and Abdul Wahid are all capable of big innings, with Harvey and Brook providing the fireworks down the order.
They will certainly need them firing in their three tough opening matches that see them play Pudsey St Lawrence, New Farnley and Bradford & Bingley.
Challengers to the Big Three
It is a thankless task at this stage of the season predicting the likely contenders when late signings could be just around the corner, but based on the current position, here are those most likely.
Farsley
Farsley have been active in the transfer market in the close season and skipper Mathew Lumb appears to be happy about his signings. As usual their playing prospects might well depend on the availability of their county contracted players.
However, there is a fair amount of confidence in Mathew's reasoning: "Harry Sullivan from Methley is a major signing (just recently been released by Yorkshire), he is a hugely talented left arm spinner. We've also signed Joe Holderness from Beckwithshaw, who at only 20 years of age is a talented all rounder"
"Also, we have signed Ben Wright, a top order batter/seam bowler who plays Minor County cricket for Lincolnshire. Last season he played in the ECB Lincolnshire County Board Premier League for Bourne CC, averaging 39.46 with the bat with a top score of 113 not out.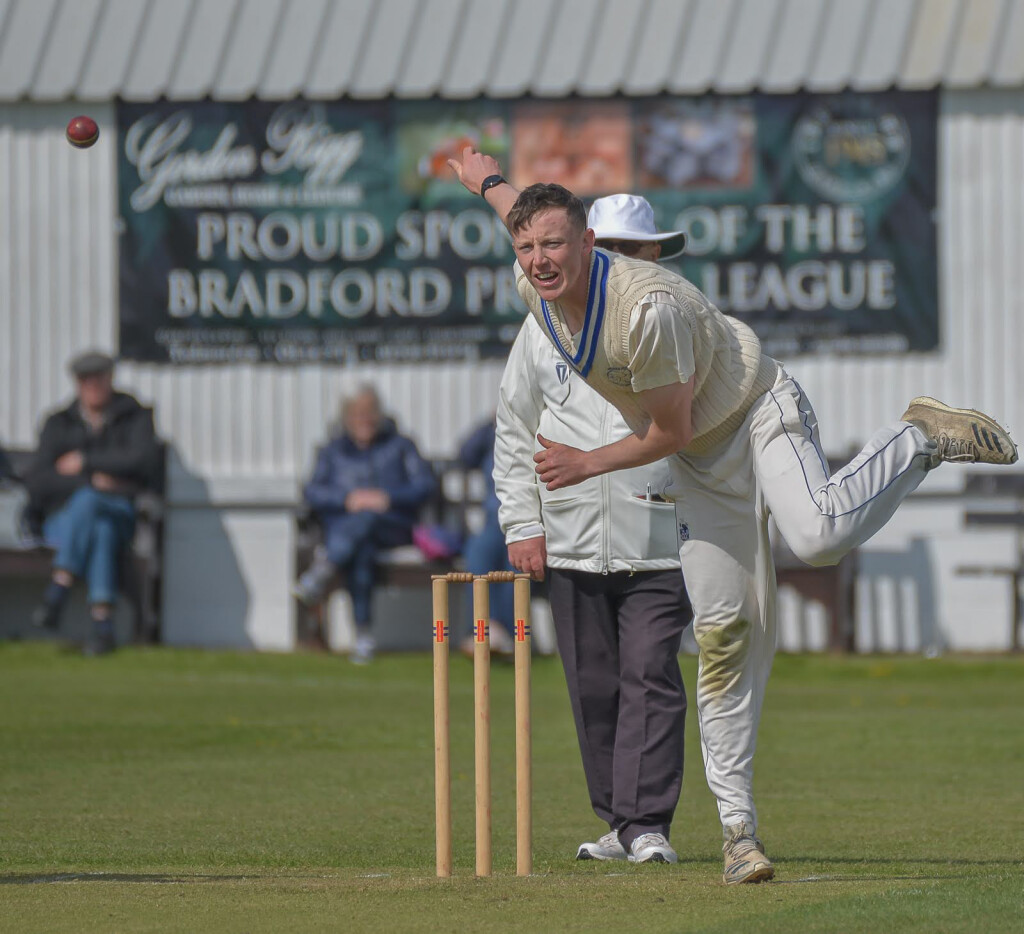 "Finally, Joe Pocklington, above, returns for a full season from Eastbourne - a left arm spinner/handy left handed batter)", Lumb stated.
Pocklington showed lots of promise last year, taking 23 wickets in his nine league appearances, and he also chipped in with 256 runs down the order. The club will be hoping that a full season should see the best of him.
Farsley have lost Jack Timby (Sheffield Collegiate) and Paul Nicholson (Otley) but have Matthew Revis and Harry Duke ready to appear if Yorkshire release them.
Farsley finished a respectable sixth last term for the second successive season. It could be that the extra strength from the recruiting programme could propel them into an elite position in the league.
Pudsey St Lawrence
The Saints have completed their impressive new `state of the art' clubhouse revamp which will allow them far more commercial enterprise. On the field, their rapidly developing young side has a new challenge in the shape of the ECB National Club Championship, joining Woodlands and Townville in this venture.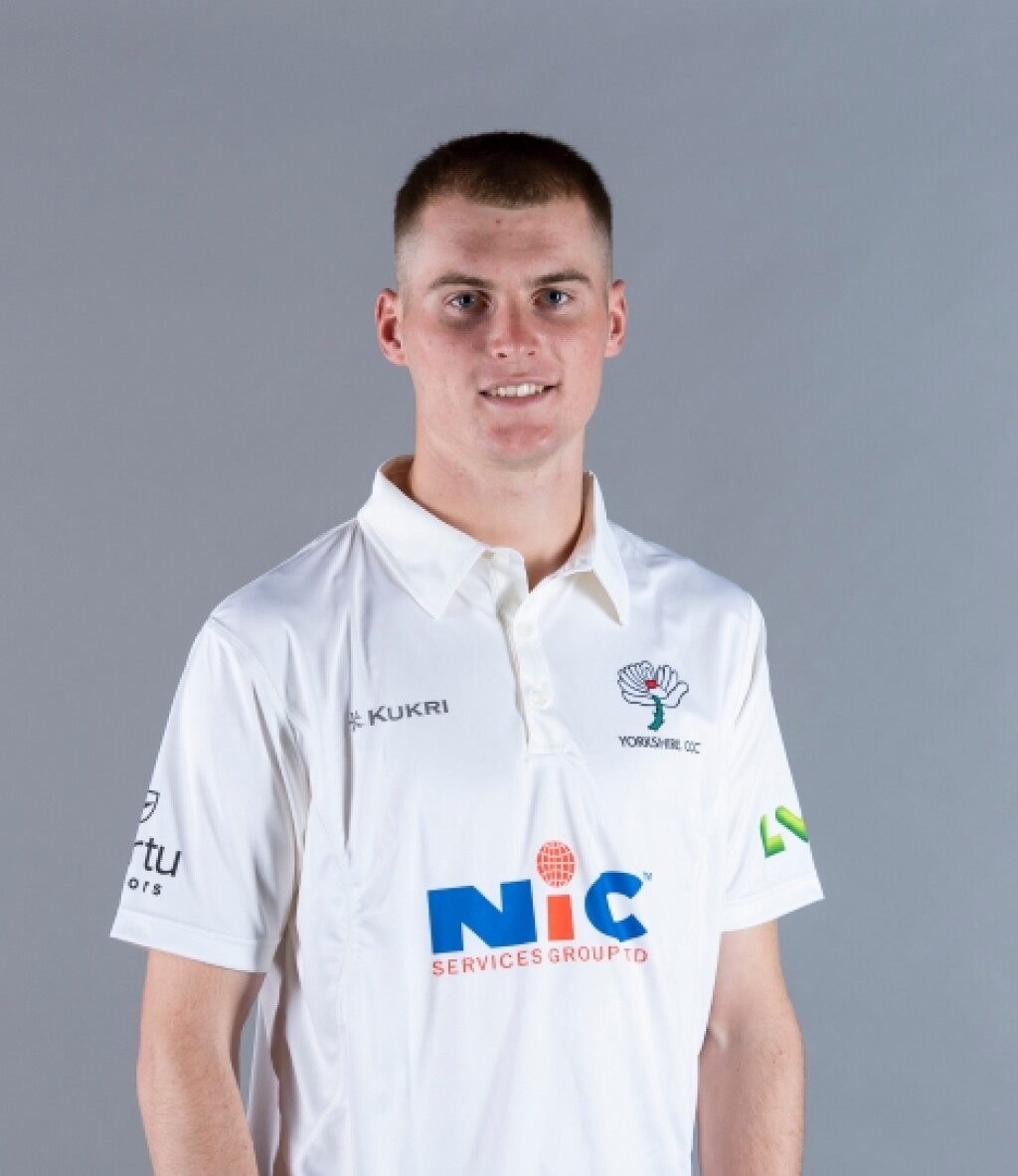 They welcome back Barrie Frankland from Hoylandswaine who will add some power in the middle order. Another interesting signing is young seamer Ben Cliff, above, from ECB South Yorkshire Premier League club Cawthorne.
He comes with a good pedigree having played for England Under-19s and Yorkshire Second Team. He has recently been touring with Yorkshire in Cape Town, and afforded opportunities which suggest he is in the county's mind.
He could form a potent seam attack with Charlie Parker who had an exceptional season last year taking 52 wickets.
Archie Scott was another player to enjoy success in 2022, and he will be a key man with bat and ball. Mark Robertshaw is still in the fold despite retirement rumours, and he is an opener not to be written off in a side that look to be going places.
It's also worth noting that one can never write off skipper and off spinner Chris Marsden who will no doubt continue to get that vital wicket when it is needed.
A feature this season for St Lawrence is their return to their derby matches with the foes down the hill on Intake Road.
Bradford & Bingley
Bradford & Bingley will be going with the same team, hoping the experience gained by their young outfit last season will reap the rewards for 2023.
Plans are in place to bring back the young Australian overseas batsman Corey Miller who scored 869 league runs for them last season. His exhilarating century in the Heavy Woollen Cup against Castleford was an innings to savour.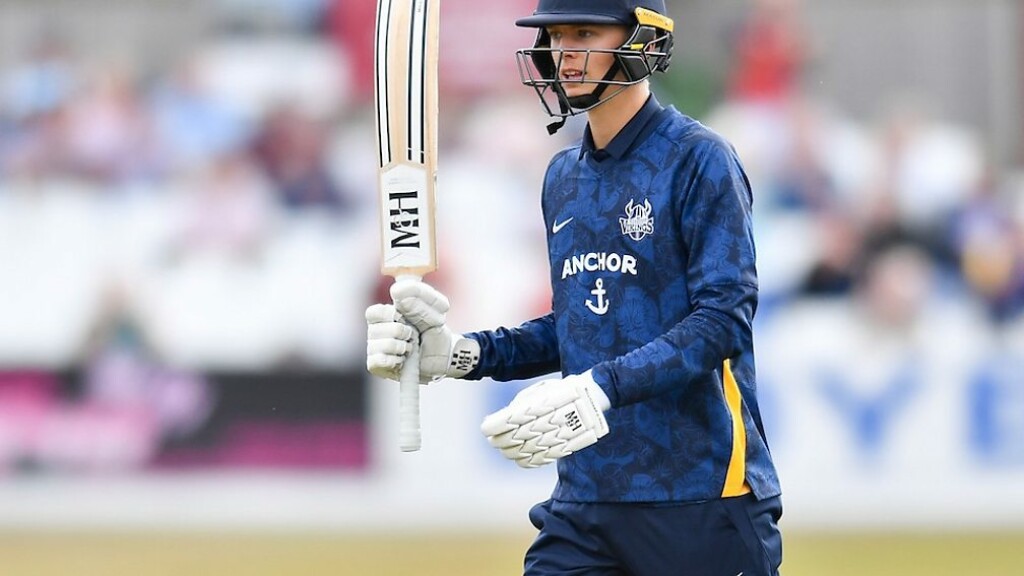 Yorkshire's Will Luxton, above, will also be key to skipper Ed Brown's plans, while he looks to the youngsters Jacob Slater, Jack Luxton, Lachlan Doidge and Matthew Swallow to edge one step further in their development.
A realistic target might well be top five rather than chasing the `Big Three'.
Methley
Methley's lowly position last season belied a side full of talent and at one stage poised to win the Priestley Cup final. The appointment as captain of former Yorkshire player James Wainman could well provide the impetus to get his side challenging.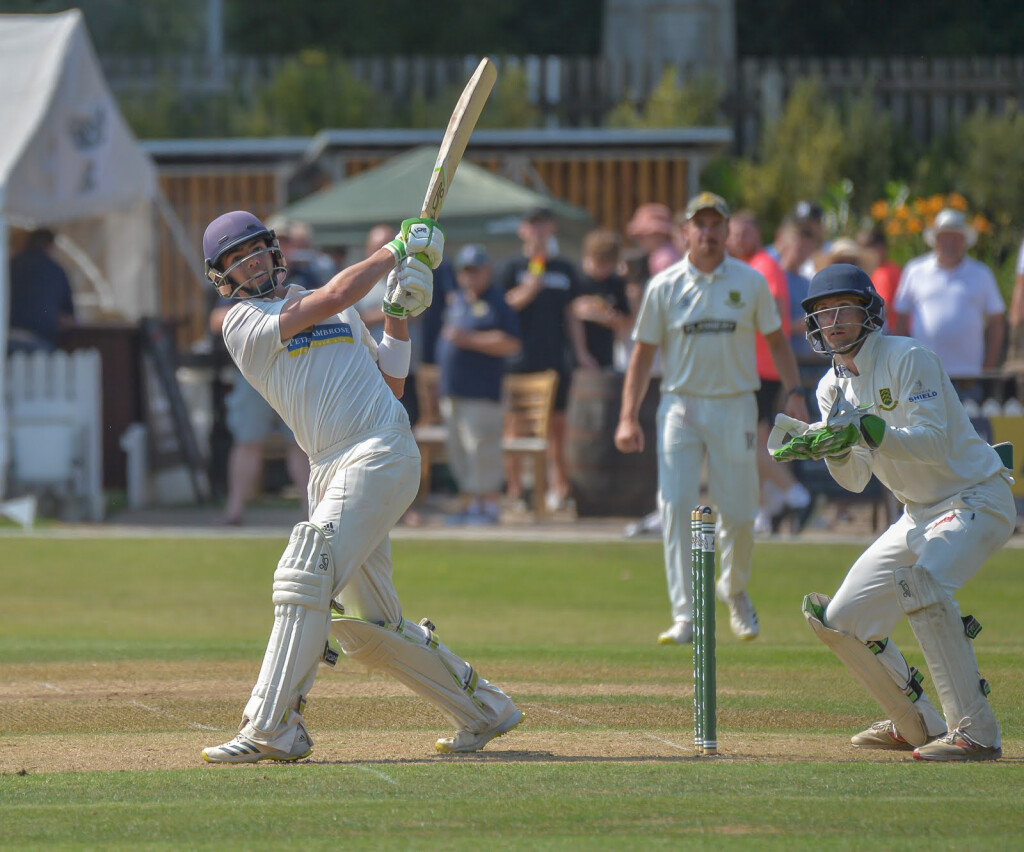 Methley usually make a few interesting signings so it's a matter of `watch this space'. In the meantime, they have snapped up opening batsman Kris Ward from Cleckheaton, and all-rounder Yasir Ali. The latter can always be depended on in finding any demons in the wicket with his canny seam bowling, and will inevitably score runs in late middle order.
The club's junior set-up is proving very rewarding, but it can be frustrating if Yorkshire CCC stifle the availability of their academy players. Alex Cree, who had such a good season last year for Methley, is now in the academy along with Charlie McMurran.
They might not be one of the favourites for the title, but they have the cricket infrastructure to one day challenge for the title.
Striving for a top-half finish
Ossett
When Nick Connolly retired and Marcus Walmsley departed to Moorlands, there was a big hole to fill in the Ossett side. However, the committee have obviously been pro-active in their rebuilding of the side.
Crucially they have appointed a new captain in the shape of William Wade who they have signed from York. Wade scored 614 league runs last season with a top score of 133 not out.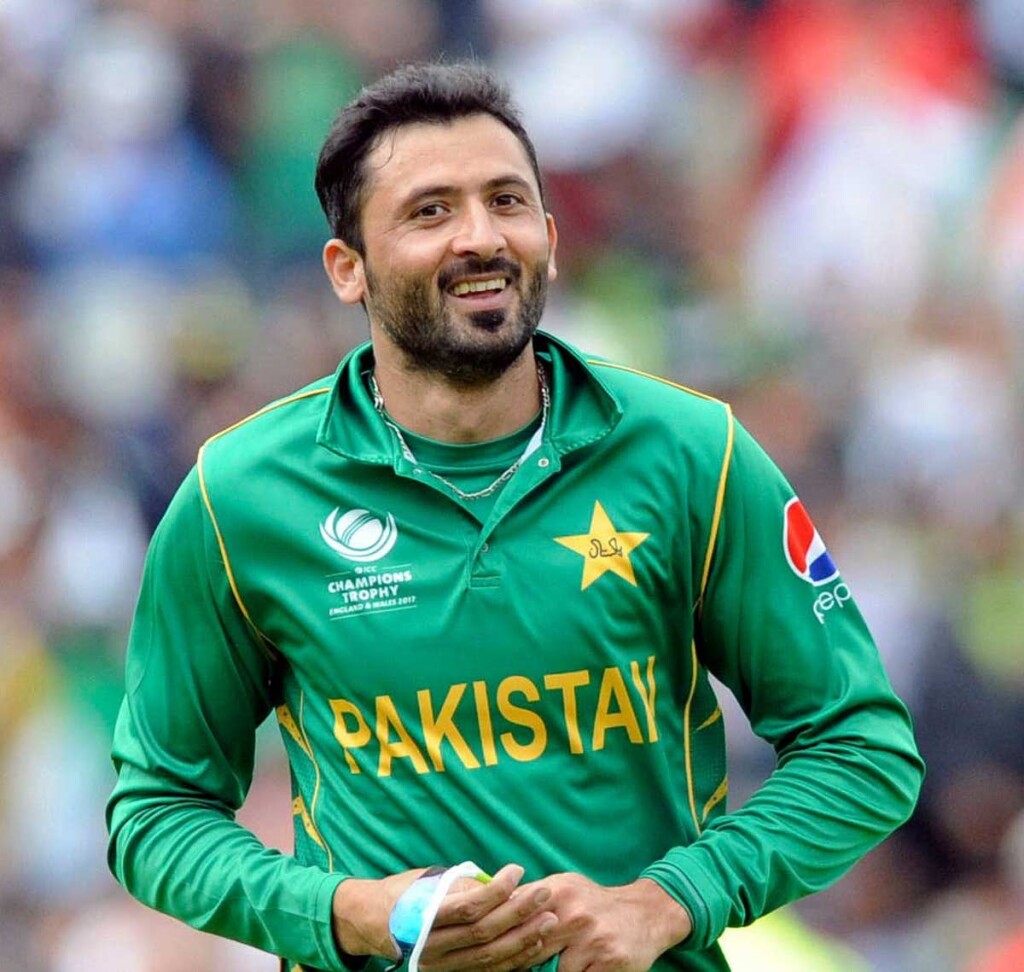 They are also very excited about their capture of Junaid Khan, above, from Hoylandswaine - a left arm quick bowler of undisputed repute. He has played 22 Test matches for Pakistan, and also 76 one day matches.
Another interesting signing is former Northants 2ndX1 and Bedfordshire all rounder Archie Houghton from Brixworth. The last noted signing is batsman Rohan Mehmi from Rushden & Higham Town.
The fresh blood could maintain the competitive edge they had last season, and a top five place may be beckoning.
Jer Lane
Jer Lane have the momentum now to more than consolidate their Premier Division. Not only did they take the Division One by storm, but they are now playing on their new ground - the iconic Bradford Park Avenue, and with their batch of impressive looking close season signings, could well upset a few of the big teams.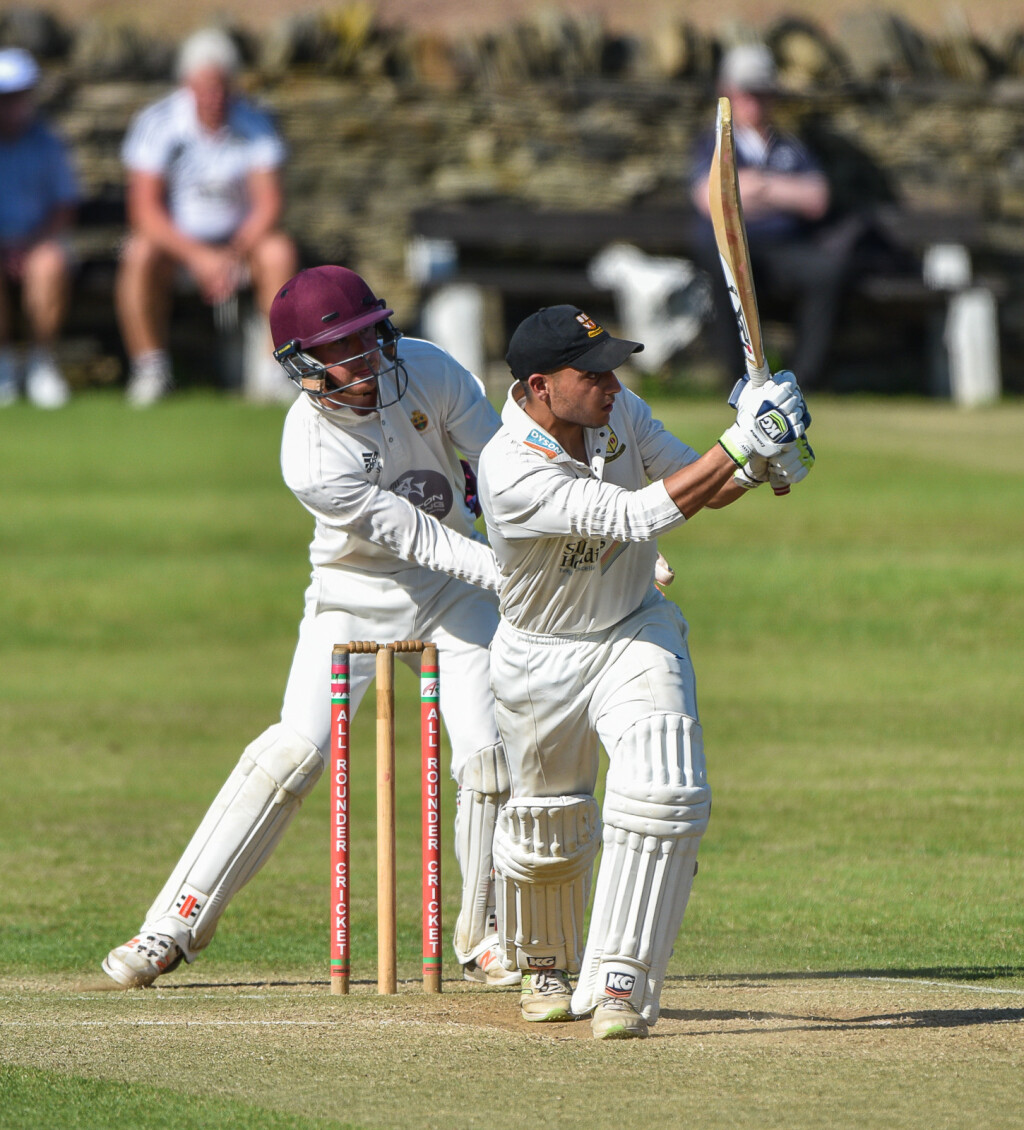 They have signed hard-hitting batsman Gharib Nawaz who is well known in the league, having played at several clubs. He enjoyed great success at top Drakes Huddersfield League outfit Hoylandswaine, scoring rapid runs and often destroying attacks. Kyme Tahirkeli, above, is another impressive batsman that has signed on from Bradford & Bingley, and he is joined by the much travelled all rounder Adal Islam from Saltaire.
Jer have also secured the services of wicketkeeper Sam Johnson from Wrenthorpe and have recruited Israr Ullah, the former Saltaire player, as their overseas player.
Maybe their `secret weapon' could be Hishaam Khan who has signed on from Radcliffe on Trent- a left arm seamer, who also bats left handed in middle order. Last season he figured with Worcestershire 2X1, scoring 70 not out in one appearance.
Pudsey Congs
Pudsey Congs made many friends with their excellent hosting of the Jack Hampshire final last season, and they are deserving hosts for the 2023 Priestley Cup final.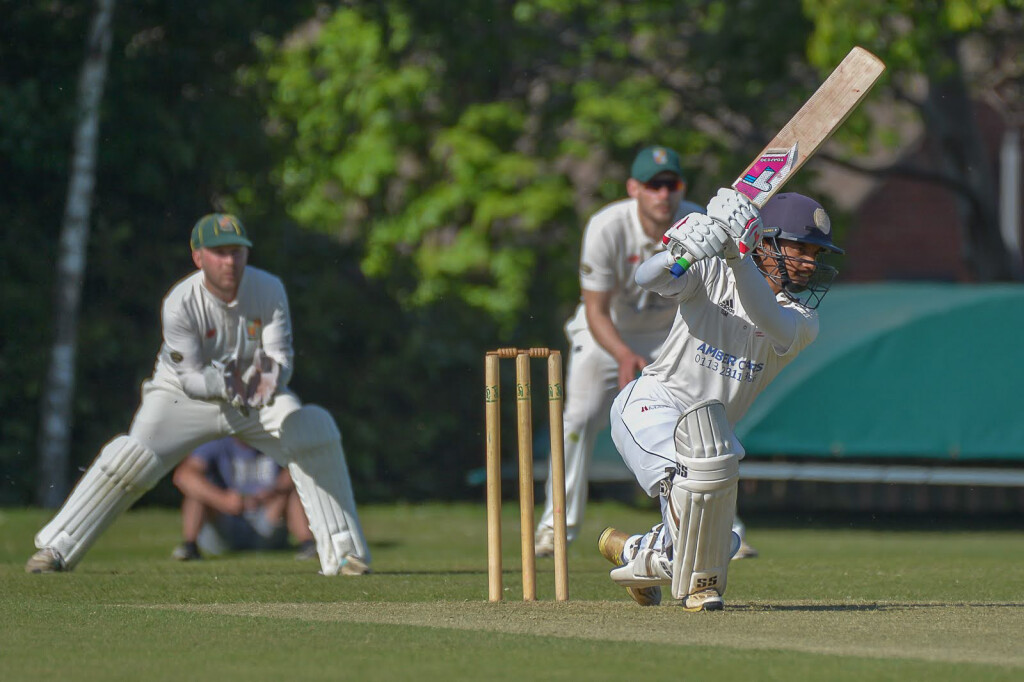 They will be doubtless looking to consolidate their status this season rather than speculate heavily for honours. A big factor boost for them came when in their survival in the top flight came when they re-signed Sri Lankan Yohan Mendis, above, who made such a good impression last year. If he could replicate his form at least the Congs will have some decent runs on the board.
The key to their season could well hinge on the success of their spin twins Sam Wisniewski and Ryan Heptinstall who finished second and third respectively in the Division One averages last season. Wisniewski is an exciting young talent whose continued development could prove to be the key to his side's survival.
A signing for the future is the highly regarded Adam Sykes, a young quick bowler from Tadcaster Magnet.
Hanging Heaton
After a struggle last season, Callum Geldart, below, takes over as captain, but has to contend with the departures of Ben Kohler Cadmore, Callum Bethel and David Stiff.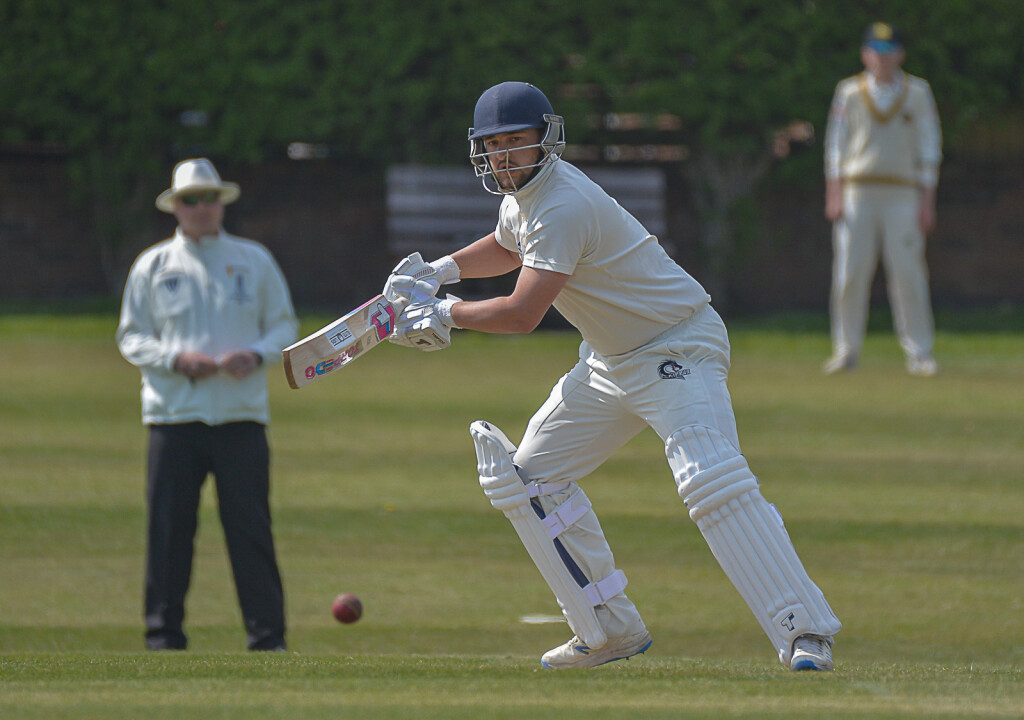 Doubtless he will try to play positive cricket akin to his own batting style, and we await the news of any major signings.
Bankfoot


Bankfoot survived in comfort last season, but skipper James Lee, above, will be aware of the `second season syndrome.' Lee himself will be anxious to continue his fine form with the bat- his 829 league runs often gave his side a foundation to secure victory, or priceless batting bonus points.
The club have gone down the Afghanistan route again for their overseas player, securing the services of genuine all rounder Farmandullah Safi. He is a right arm fast medium pace bowler, and an explosive left handed batsman who has a top score of 121 in First Class cricket.
Two signings from Keighley are leg spinner James Massheder, and the highly rated batsman Nathan Storton.
Watch out for the Division One preview which is coming shortly.