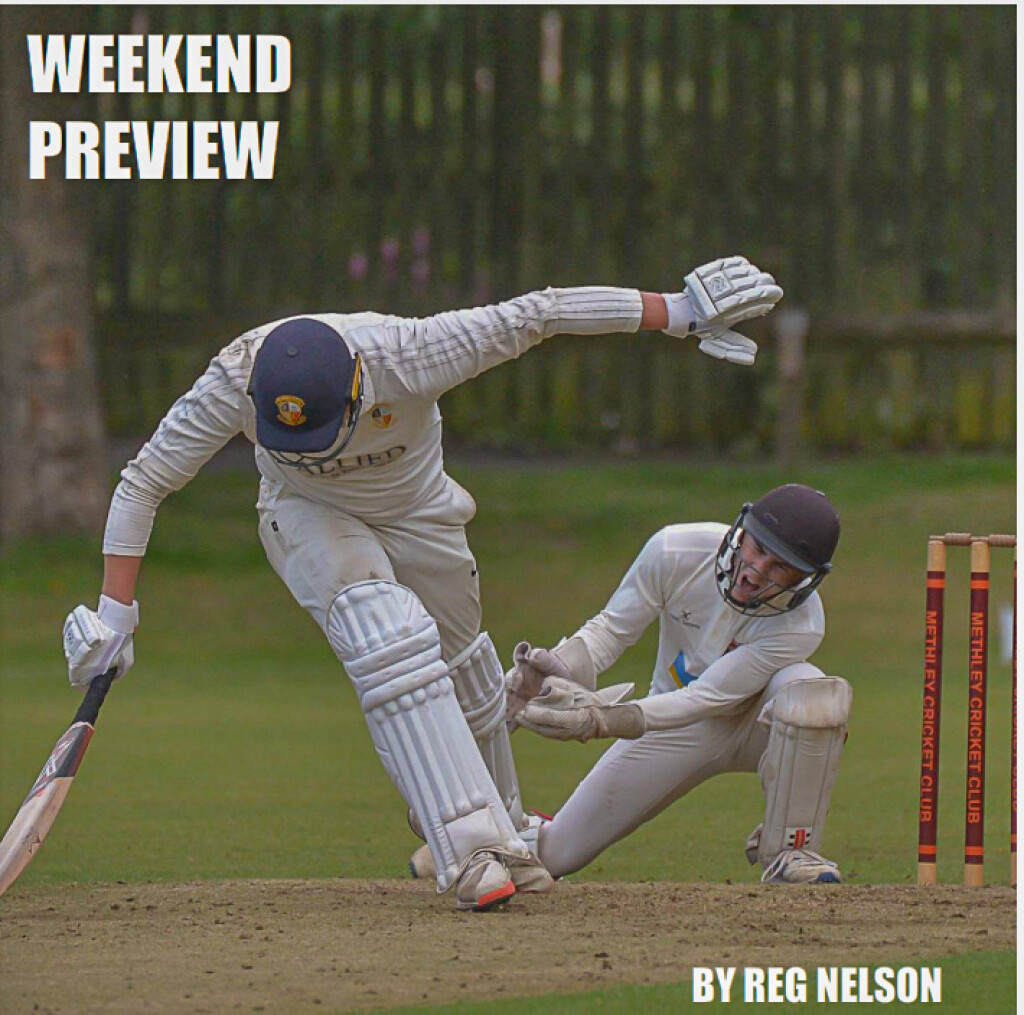 This preview focuses on the key matches this weekend, and also features the season's milestones in player performances.
Premier
This Week's Matches
Woodlands made a huge statement of intent last week by beating New Farnley by nine wickets. Centurions Brad Schmulian and Tim Jackson were the toast of Albert Terrace as they batted superbly in a wonderful advert for Bradford Premier League cricket. The match certainly attracted the neutrals with one spectator from St Helens, another from Accrington and a gentleman who caught three buses from Leeds Road, Windhill.
With just two sets of fixtures left, there is absolutely no room for error in the title race for New Farnley. They must go for broke trying to get 40 points and hope Woodlands don't get the 21 points they require.
League Positions
1 Woodland 343 points
2 New Farnley 323 points
New Farnley will not relish their visit to Townville this weekend. Townville always give them close games, and the memory of their loss to them in the Heavy Woollen Cup Final could well spur them on.
As for Woodlands, they play the young Pudsey St Lawrence side at Albert Terrace knowing their opponents defeated New Farnley a couple of weeks ago. Woodlands will have to be mindful of Charlie Parker and Archie Scott who tend to take wickets in clusters.
The last fixtures in the title race are:
New Farnley v Bradford & Bingley
Ossett v Woodlands
Batley are now relegated after last week's defeat, and Cleckheaton have little chance of catching the tenth place side Bankfoot, who have a 30-point advantage. Cleckheaton have a difficult home fixture with Ossett.
Bradford & Bingley are now up to fifth after last week's thrilling defeat of Methley. They could move up to fourth if they beat Bankfoot, and Pudsey St Lawrence lose to Woodlands.
Hanging Heaton are playing with more freedom after steering away from relegation, and they meet Methley who are four points behind them in ninth place.
Farsley are capable of a high place in the league table and if they beat Batley as expected could rise to sixth,
Premier Fixtures Cleckheaton v Ossett, Farsley v Batley, Hanging Heaton v Methley, Bradford & Bingley v Bankfoot, Townville v New Farnley, Woodlands v Pudsey St Lawrence.
Premier Performers
The Batsmen
1,000 runs man: Nick Connolly 1051 runs
Those gunning for a 1,000 runs
Brad Schmulian (Woodlands) 976 runs
Yousaf Baber (Cleckheaton) 920 runs
Jason Marshall (Methley) 902 runs
The Bowlers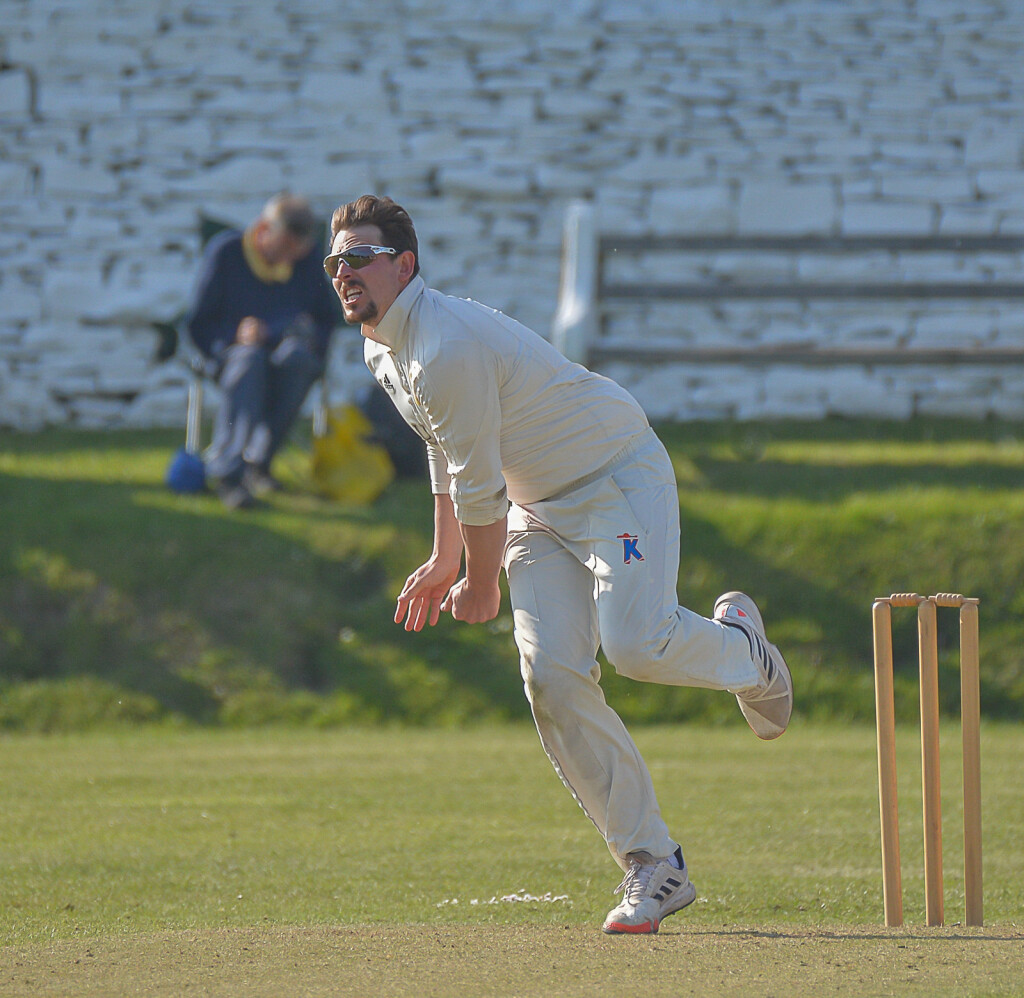 50 Wicket men
Jack Hughes (Townville) 56 wickets
Brad Schmulian (Woodlands 53 wickets
Yasir Abbass (Bradford & Bingley) 50 wickets
Those gunning for 50 wickets
Charlie Parker (Pudsey St Lawrence) 49 wickets
Gurman Randhawa (New Farnley) 45 wickets
Archie Scott (Pudsey St Lawrence) 45 wickets
Division One
This Week's Matches
With three matches to go, Jer Lane need to obtain18 points in their match against Gomersal to clinch promotion to the Premier League. The situation for the second promotion place is much more complicated with Pudsey Congs (307 pts) and Carlton (295 pts) not giving an inch.
Both Pudsey Congs and Carlton are expected to win this weekend against Birstall and East Bierley respectively, but they will both be mindful of getting as many bonus points as possible.
Congs might have a handy points advantage at this stage, but they could need even more knowing that their final match is against Jer Lane.
Although East Ardsley are not mathematically relegated it would be a very unlikely scenario to catch third bottom Morley who are 34 points ahead of them and play doomed Wrenthorpe this weekend.
Baildon are up to sixth after form batsman James Ford hit his second successive century last week against Birstall. It might be a tough ask for him to complete a hat-trick of centuries this weekend against Undercliffe. This is a clash between two underperforming sides that are nevertheless capable of a big performance.
Division One Fixtures: Jer Lane v Gomersal, Morley v Wrenthorpe, Carlton v East Bierley, Pudsey Congs v Birstall, Undercliffe v Baildon, East Ardsley v Keighley.
Division One Performers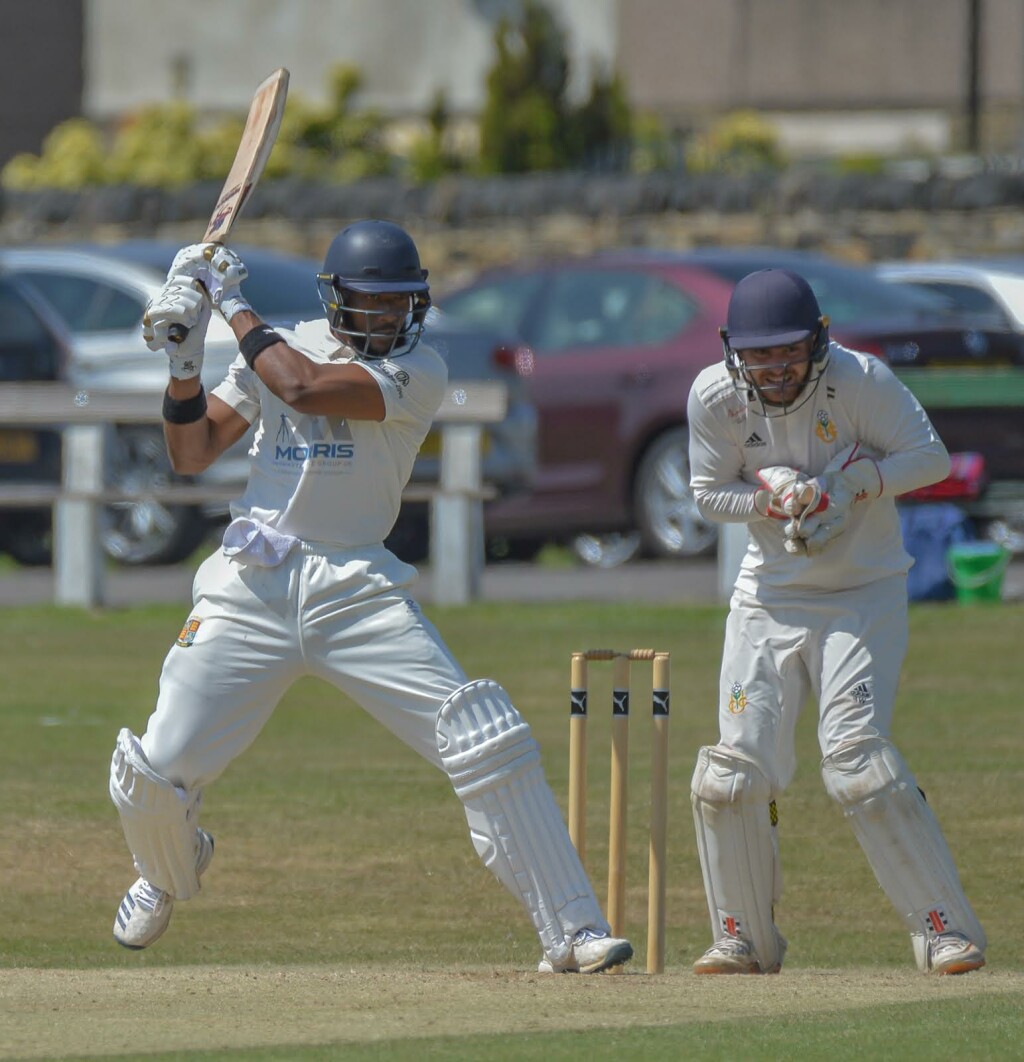 The Batsmen
1000 runs man: Kershaski John Lewis 1,017 runs
Those gunning for a 1,000 runs
Deron Greaves (Jer Lane) 984 runs
James Ford (Baildon) 948 runs
The Bowlers
50 Wicket men
Sam Wisniewski (Pudsey Congs) 59 wickets
Nisar Ahmad (East Bierley) 50 wickets
Those gunning for 50 wickets
Jude Roberts (Undercliffe) 45 wickets
Abdullah Khan (Baildon) 40 wickets
Mohammed Jamal (Jer Lane) 39 wickets
Division Two
This Week's Matches
With three matches to go, Sandal has now emerged as strong favourites for promotion and also the title. They won last week while both their rivals, Yeadon and Lightcliffe, were beaten. The league table now looks good for the team on Barnsley Road - Sandal (314 pts), Yeadon (288 pts) and Lightcliffe (283 pts).
Sandal play bottom side Wakefield St Michael's this week and if they win as expected, could clinch promotion the following week by beating Lightcliffe. If Jack Hampshire Cup winners Buttershaw St Paul's have their right `head on' they could make it very difficult for Lightcliffe this week. Yeadon should win at Crossflatts, but they will have noticed their opponents can score big totals and are fighting hard to avoid relegation.
Wakefield St Michael's have found their winning touch of late, but are reliant on other scores going their way in dramatic style. The position is: Wakefield St Michael's (157 pts), Great Preston (185 pts), Hartshead Moor (206 pts) and Crossflatts (211 pts).
It is a tall order, but Wakefield St Michael's have to win at Sandal this weekend, and hope Yeadon do the business against Crossflatts. Great Preston have a tough match at Hopton Mills, and Hartshead Moor will find it difficult at Northowram Fields.
Crossflatts won their match in hand against Hunslet Nelson last Sunday and have now a bit of security in respect of avoiding relegation. In their defeat last Saturday against Hopton Mills, No.11 batsman Manny Singh hit a remarkable 86.
Division Two Fixtures: Crossflatts v Yeadon, Hopton Mills v Great Preston, Sandal v Wakefield St Michael's, Buttershaw St Paul's v Lightcliffe, Bowling Old Lane v Hunslet Nelson, Northowram Fields v Hartshead Moor.
Division Two Performers
The Batsmen
Those gunning for a 1,000 runs
Pasindu Thirimadura (Yeadon) 923 runs
Alex Stead (Lightcliffe) 896 runs
Kyle Welsh 883 runs
The Bowlers
50 Wicket men
Sam Noden (Sandal) 52 wickets
Ruan Van Rooyan 52 wickets
Jonathan Whiteoak (Lightcliffe) 50 wickets
Adeel Ashraf (Yeadon) 50 wickets
Those gunning for 50 wickets
Zafar Jadoon (Buttershaw St Paul's) 46 wickets
Zaeem Zulfqar (Sandal) 43 wickets
Division Three
This Week's Matches
Liversedge are now officially promoted after last week's victory over Crossbank Methodists. They need a further five points in their game at Rodley to be crowned champions.
Heckmondwike & Carlinghow suffered a shock defeat against Brighouse last week, and it has opened the door ajar for Scholes, who beat Spen Victoria. The distance between second place Heckmondwike & Carlinghow and third place Scholes is now down to 14 points.
Heckmondwike have a tough match with Altofts who still have an outside chance of promotion, while Scholes are at unpredictable Brighouse.
Division Three Fixtures: Brighouse v Scholes, Heckmondwike & Carlinghow v Altofts, East Leeds v Windhill & Daisy Hill, Adwalton v Gildersome & Farnley Hill, Rodley v Liversedge, Crossbank Methodists v Spen Victoria.
Division Three Performers
The Top Batsmen
Owais Hussain (Heckmondwike & Carlinghow) 719 runs
Imran Dawood (Liversedge) 704 runs
The Bowlers
50 Wicket men
Parvaise Khan (Liversedge) 59 wickets
Those gunning for 50 wickets
Shoaib Iqbal (Windhill & Daisy Hill) 47 wickets
Craig Wood (Altofts) 46 wickets
Saif Tahir (Altofts) 45 wickets