This is the time of year when some clubs are keeping their cards close to their chests over recruitment for the 2023 season for obvious reasons. However, there are those that have been very pro-active and registered some impressive signings to reveal their intentions.
Jer Lane are such a club after a meteoric climb through the divisions. Those that have said they need to build their playing strength for the Premier League will surely be impressed.
The Premier League
Jer Lane have signed hard-hitting batsman Gharib Nawaz who is well known in the league, having played at several clubs. He enjoyed success at top Drakes Huddersfield League outfit Hoylandswaine.
Kyme Tahirkeli is another impressive batsman that has signed on from Bradford & Bingley, and they have also secured the services of wicketkeeper Sam Johnson from Wrenthorpe. The much-travelled all-rounder Adal Islam was a late November signing from Saltaire.
Maybe their `secret weapon' could be left-arm seamer Hishaam Khan who has signed on from Radcliffe-on-Trent who also bats left-handed in middle order. Last season he figured with Worcestershire 2X1, scoring 70 not out in one appearance.
Looking at the bigger picture, their most impressive move is probably their relocation to the iconic Bradford Park Avenue ground for their first team matches. Okay, it's waiting for a rebuild, but the playing surface cultivated by the hardworking Nasa Hussain has been likened to county standard.
Woodlands will doubtless be challenging strongly again after their historic year when they won the title and the Yorkshire Premier Leagues Play-Off Final at Headingley. They are going with the same side and hoping that their spin bowlers Chris Brice and Kez Ahmed will be over their injury niggles of last term.
Brice battled on and didn't gain full fitness until the Yorkshire Leagues Play Off victory against Driffield. The skipper Brad Schmulian will hold the key again and is in fine form in New Zealand recently hitting 200 not out for Central Stags.
New Farnley have several places to fill after some key departures have led to the break-up of their very good side. Dan Hodgson, Adam Waite and Grant Soames have departed, while Gurman Randhawa will have limited availability due to his school coaching position at Woodhouse Grove.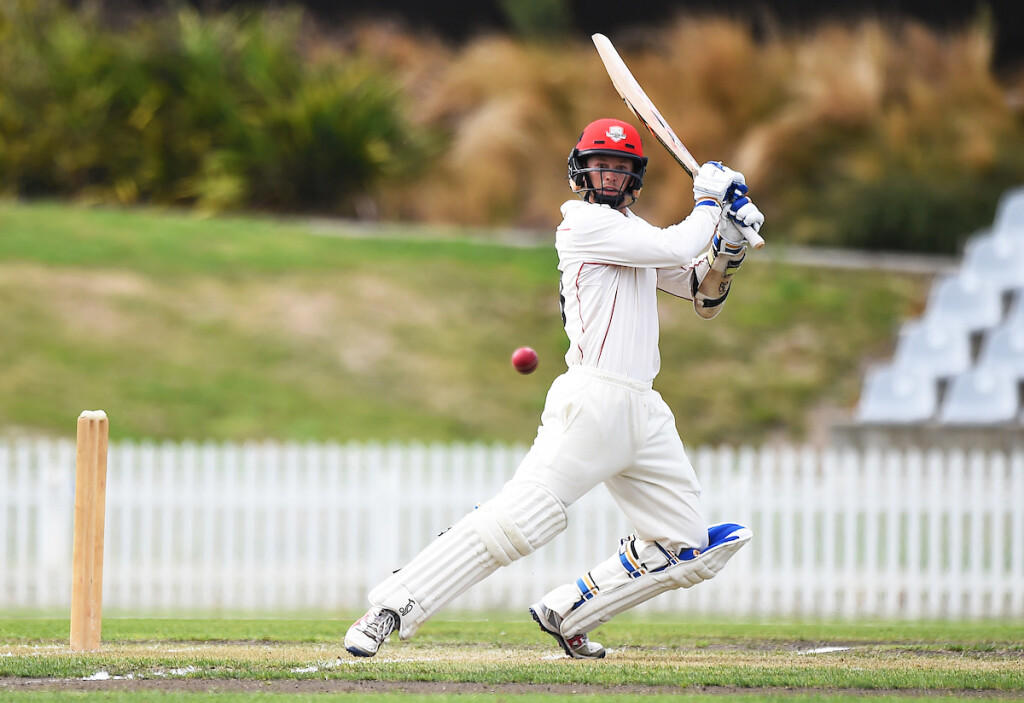 Their big marquee signing is overseas player New Zealand wicketkeeper/batsman Cam Fletcher who plays First Class cricket for Canterbury. He has scored a total of 3,227 First Class runs at 35.07, with a top score of 157, and six hundreds to his name. He also had a good record in List A/T20 cricket. I gather there are other signings in the pipeline which will bolster their title bid.
Townville are in the market for a seam bowler to replace Ritchie Bresnan who decided to step down during last season. They will also be keen to get their valuable all rounder Conor Harvey fit and free of his back concerns of last season. The side is getting closer and closer to major honours and are capable of challenging again at the top end of the table.
Bradford & Bingley will be going with the same team, hoping the experience gained by their young outfit last season will reap the rewards for 2023. Plans are in place to bring back the young Australian overseas batsman Corey Miller who scored 869 league runs for them last season. His exhilarating century in the Heavy Woollen Cup against Castleford was an innings to saviour.
Pudsey Congs made many friends with their excellent hosting of the Gordon Rigg Jack Hampshire Cup Final last season. However, they will have few friends in the opposition this year in an unforgiving division. They have wisely re-signed Sri Lankan Yohan Mendis who made such a good impression last year. It could be they may need a few reinforcements to survive in the top flight.
The key to their season could well hinge on the success of their spin twins Sam Wisniewski and Ryan Heptinstall who finished second and third respectively in the league averages last season.
Bankfoot survived in comfort last season, but skipper James Lee will be aware of the `second season syndrome'. They have strengthened their spin department with the addition of leg spinner James Massheder from Keighley. They have also signed batsman Nathan Storton from the same club.
Methley usually make a few big signings so it's a matter of `watch this space'. In the meantime, they have snapped up opening batsman Kris Ward from Cleckheaton and will have a new captain in James Wainman.
Division One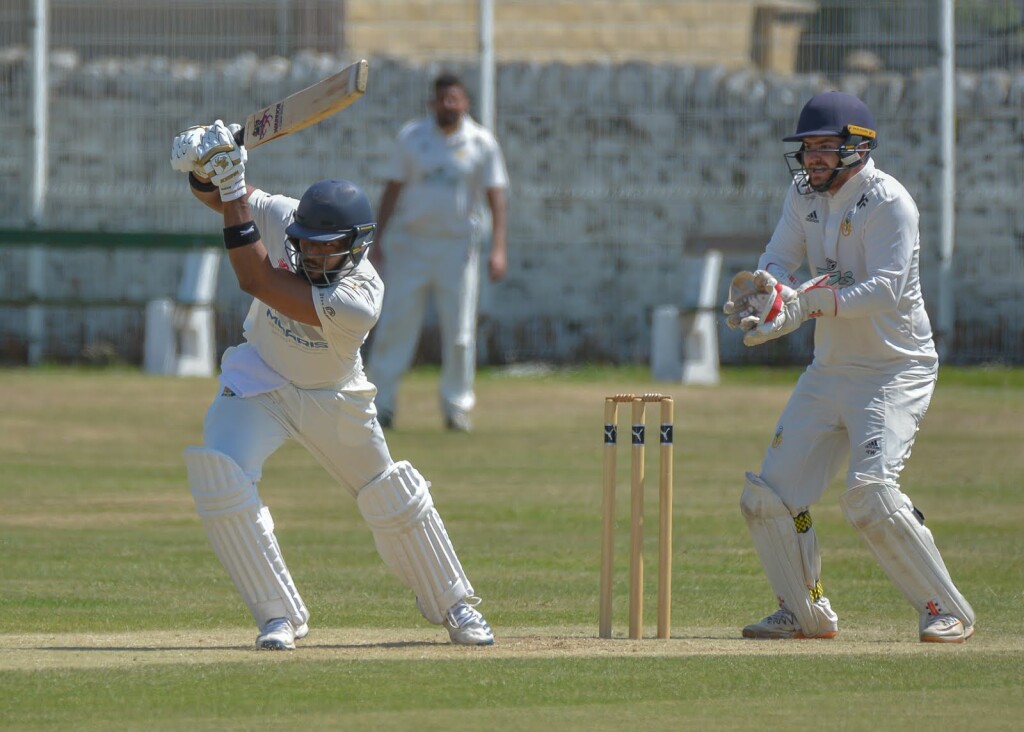 After several seasons flattering to deceive in the promotion race, Undercliffe are now looking like the `real thing' after two high profile signings.
They have snapped up West Indian overseas player Kershaski John Lewis, above, from last season's promotion rivals Carlton. He scored 1,136 league runs at 66.82 with three centuries along with way and a top score of 136no He also found time to take 34 wickets, making him a strong candidate for the league's Jack Hill All Rounder award.
The second coup signing is of 20-year-old wicketkeeper/batsman Kyle Welsh from Northowram Fields. It will be interesting to see if he makes the step up after his highly successful campaign of 2022 when he scored 1,167 league runs for an average of 72.84.
This makes three players on Undercliffe's books that have scored the magic 1,000 runs in a season, with fast scoring Oliver Hardaker the other one.
Undercliffe could also feel the benefit of left-arm spinner Jude Robert's winter cricket education in Australia.
Cleckheaton will be one of the favourites to gain promotion next season under the leadership of former Yorkshire player Richard Pyrah. They have also recruited Kieran Roger as Club Coach, and he will oversee all aspects of cricket in a strong coaching category.
The club have made a shrewd move in bringing in the experienced James Stansfield. A former player who won the Man of the Match Award in a Priestley Cup final for Hanging Heaton, he has gained fame in recent years with Moorlands, figuring in two Sykes Cup wins.
As a seamer he will find any demons in the wicket and score useful runs down the order. Cleck have lost the services of opening batsman Kris Ward who has signed for Methley, but Looking to the future they have picked up a bright young talent in Finlay Hill from Lightcliffe.
Batley, who were relegated with Cleckheaton, have yet to reveal their plans. They are a side that has been promoted from Division One twice before and usually perform well at this level.
Promoted Yeadon have made several signings to stiffen their first team squad - Istikhar Hussain (Follifoot), Josh Watson (Whitkirk) and Jay Atkinson (Leeds Modernians). The experienced Hussain has been a prolific wicket-taker in Aire-Wharfe cricket and should bring penetration to their attack.
East Bierley will be hoping their overseas star Nisar Ahmad arrives earlier than last season when he missed the first six league games. He proved his worth 53 wickets and securing the league's M C Fearnley Bowling Trophy for the best average.
Bierley have also made what looks like three very good signings. They have obtained the services of all rounder Umar Abbas from Hopton Mills. Last season in Division Two, he finished third in the league batting averages with 729 runs at 56.08, and he also took 42 wickets.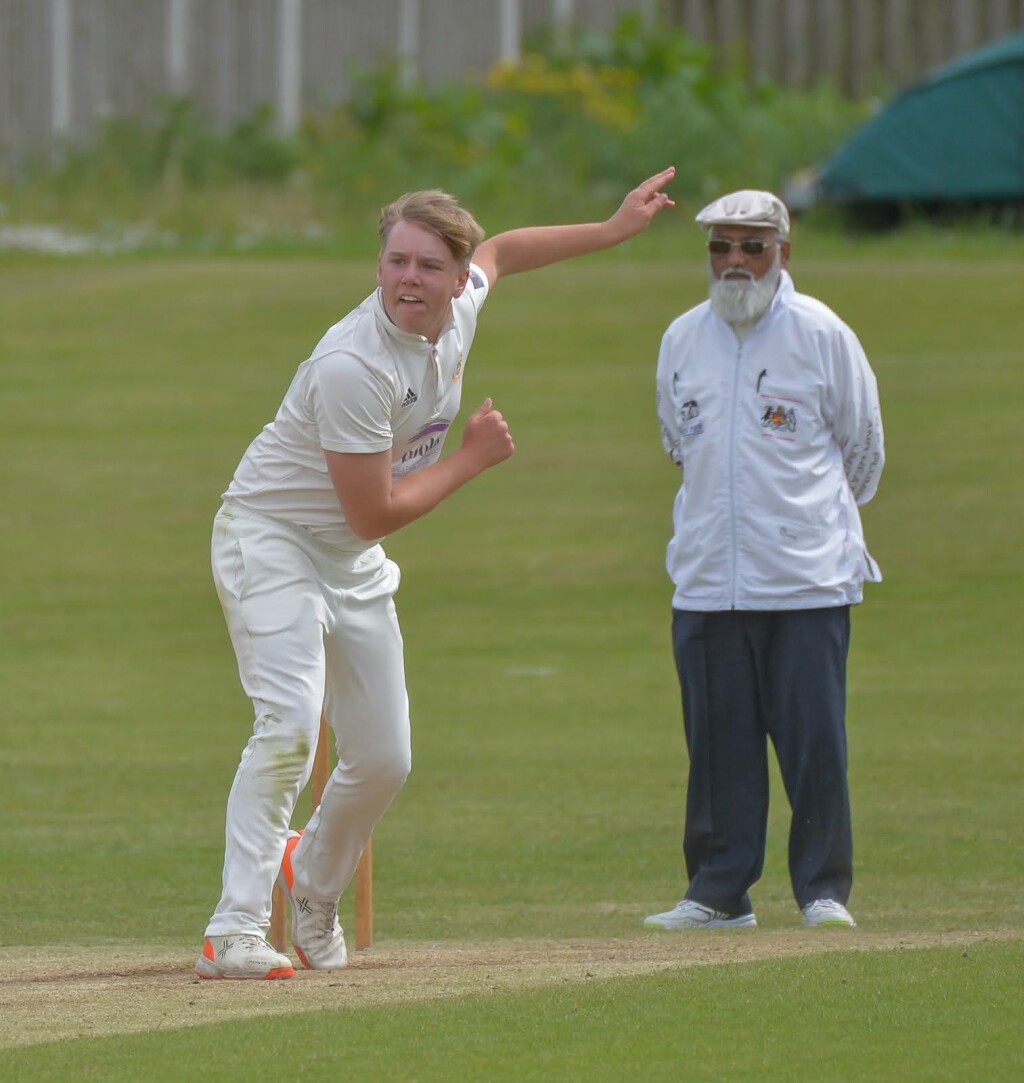 In addition, they gave signed young prospect Thomas Burton, above, a batsman and spin bowler, from Lightcliffe. Also, in something of a coup they have captured Baildon's captain Dwayne Heke.
The former Jenny Laner lives local to Bierley, so it appears to be a good fit all round. His aggressive style with the bat should entertain the South View Road faithful, and he is also useful with the ball as a `little seamer'.
Baildon proved they had the batting strength last season, but without Heke they could be slightly weaker depending on their possible recruitment. They did approach the close season with a new spinner in mind.
However, with a new skipper in place in Kevin McDermott, they will doubtless be looking for a replacement for Heke.
Birstall have lost Daniel Marlow to Liversedge but have signed the promising Noah Chapman from Lightcliffe, while there have been no movements in or out at Gomersal so far.
Sandal are determined to succeed in Division One cricket and their well-balanced side from last season have all the capabilities to do so. However, they will be assisted enormously by their overseas signing South African batsman Daniel Smith. The 20-year-old left hander was named as captain of the South Africa national under-19 cricket team in 2021.
He has made an impressive start to his First-Class career with Western Province, averaging 58.3 after his first five matches with a top score of 153. He has also impressed in A-List cricket.
They have also made a real coup signing in Sohail Hussain, who starred for Hopton Mills last season. Not only did he score 843 runs in the league, averaging more than 40, but he also took 43 wickets. He will join former Hopton Mills players Michael Carroll and Ashley Mackereth in a squad looking fit for purpose in Division One.
Morley finished the season very strongly last year, and the acquisition of Joseph Finnigan from Wakefield St Michael's will give them more options. They are also set to bring in Afghani all-rounder Zubaid Akbari, a left-hand batsman with two first class centuries to his name who also bowls left-arm spin.
East Ardsley had a late relegation reprieve last season, and news that left arm spin bowler Daanyaal Ahmed has joined Keighley will not have helped their bowling attack.
Division Two
Keighley have lost leg spin bowler James Massheder, and batsman Nathan Storton to Bankfoot but should still be strong contenders for promotion.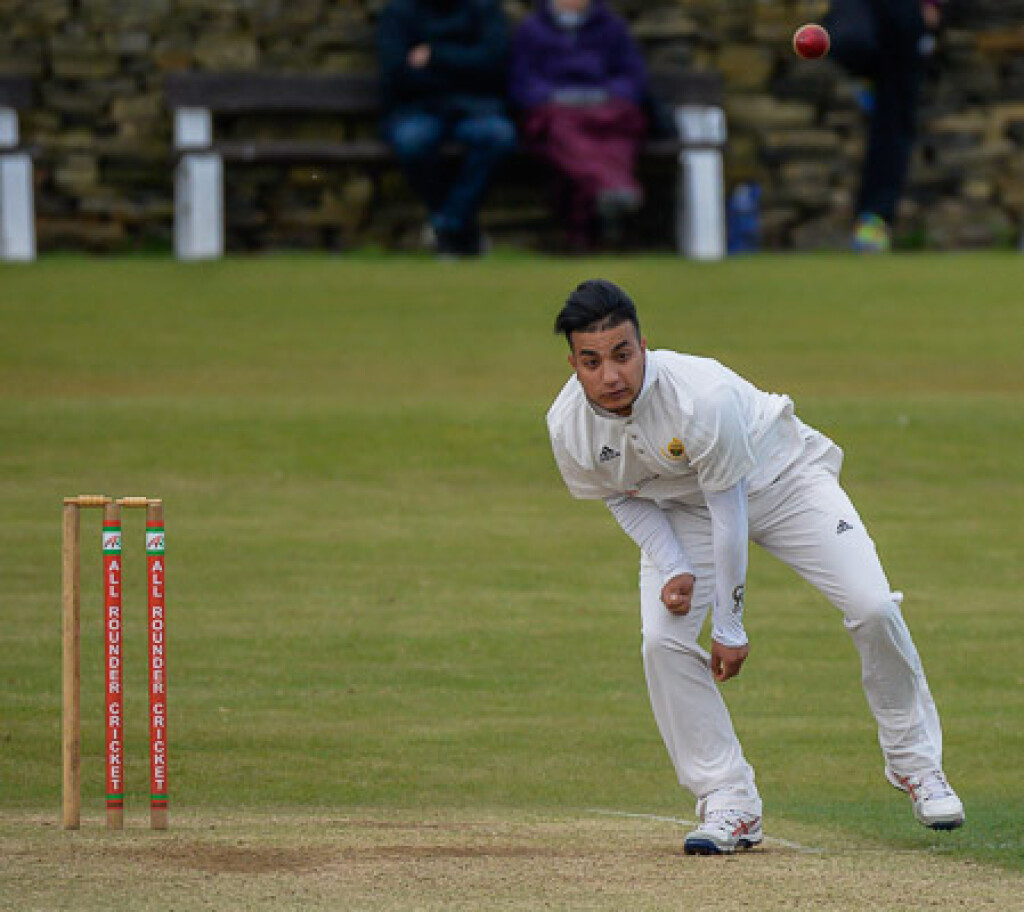 Massheder has been replaced by the experienced spin bowler Daanyaal Ahmed, above, from East Ardsley. Ahmed was Ardsley's top bowler last season with 39 wickets and brings with him Yorkshire Cricket Southern Premier League experience from Wakefield Thornes.
Other signings of note are Wasim Hussain, who was Crossflatts' leading bowler last season and Amjid Hussain from Aire-Wharfe club Saltaire.
Crossflatts have not been idle in the transfer market. They have signed Jacob Stephens (Haworth), Azhar Mehmood (Green Lane) and James Roper (Haworth).
Hopton Mills proved to be high flyers last season but the departures of their prolific all rounders Umar Abbas and Sohail Hussain are a mighty blow. They have signed Will Cutt from Adwalton and will be doubtless looking for further signings.
Lightcliffe have lost three of their brightest young players in Thomas Burton (East Bierley), Finlay Hill (Cleckheaton) and Noah Chapman (Birstall) as they formulate plans for their pavilion replacement.
Northowram Fields might have lost their 1,000-run man Kyle Welsh, but they have compensated somewhat by signing Abubakar Dawood from Jer Lane. Dawood, who scored 489 league runs at 30.56 last season, had been an integral part of Jer Lane's rapid rise through the divisions.
Division Three
Gildersome & Farnley Hill have made a good signing in batsman Will Atkin from Liversedge. Atkin only played four times last season, but in 2021 he scored 506 league runs, and will certainly bolster Gildersome's batting.
Wakefield St Michael's have been dealt a blow losing their `go-to' player Joseph Finnigan to Morley, and other useful performers in Conor Andrews (Hartshead Moor) and Lee Geldard (Sandal). They have recruited a batch of new players and will be hoping they make the grade.
Crossbank Methodists survived the perils of the last close season when they were drastically short of players. They are now gradually rebuilding their squad and are optimistic about their future.
Adwalton were on the fringes of promotion for much of the season before fading. They have lost Will Cutt to Hopton Mills.
Great Preston, who were relegated from Division Two, will be keen to bounce back. They are among the clubs still to reveal their hand.
As this is an early preview of the 2023 season some clubs who have no news to report so far have been omitted. However, they will be featured in future previews when more is heard of their prospects.
Click to check out all this season's approved transfers