When Brad Schmulian held his first meeting with his Woodlands players after taking over as captain there was one objective they placed at the top of their aims for the season – getting back to Headingley and winning the Yorkshire Premier League Play-Off final.
The White Rose Trophy is the only major honour they have not won. Claiming their ninth league title opened the door to the play-offs but on Sunday they must do something they havn not been able to do before – win at the home of Yorkshire cricket.
An agonising three-run defeat by Sheriff Hutton Bridge in 2019 was followed by a six-run defeat at the hands of Castleford in last year's final.
Standing in their way are the Yorkshire Cricket Southern Premier League champions Appleby Frodingham, who like Woodlands are seeking to win the competition for the first time.
The two sides met in the 2021 semi-finals with Woodlands edging a three-wicket win in a close-fought encounter.
Schmulian played the match-winning innings that day but missed out on the final as he had to return home to New Zealand. This year, with Headingley in his sights, he was happy to delay his homeward trip.
"All season it has been our aim to get back to Headingley because after two extremely narrow defeats we are desperate to win the trophy," said Schmulian who is due to fly back home on Tuesday.
It is clear from the tone of his voice that he wants to be able to make that journey with a winners' medal.
"It is what we spoke about at our pre-season meeting. Playing at Headingley is a big honour and if we can win it will crown a great season.
"To win our last 11 league games and take the title was a tremendous achievement, but we all know we have more hard work ahead and another tough test."
There is no doubt that Schmulian has been the key figure in another big team effort by Woodlands. Scoring 1,105 runs and taking 60 wickets is impressive.
It is fair to say that everybody knew the quality of his batting, and with all 22 matches being completed without one being abandoned for any of the teams in the Premier Division, his tally of runs is not a surprise, but his haul of wickets is.
The dry pitches certainly helped his leg spin, but he admitted that it was work he did at home in New Zealand that has enabled him to reap the rewards over here.
"I worked on a number of technical things which didn't really bring the rewards at home, but they certainly have over here.," admitted Schmulian. "
Sunday's match will see Schmulian in direct opposition with an overseas player who has made a similarly impressive impact for Appleby Frodingham.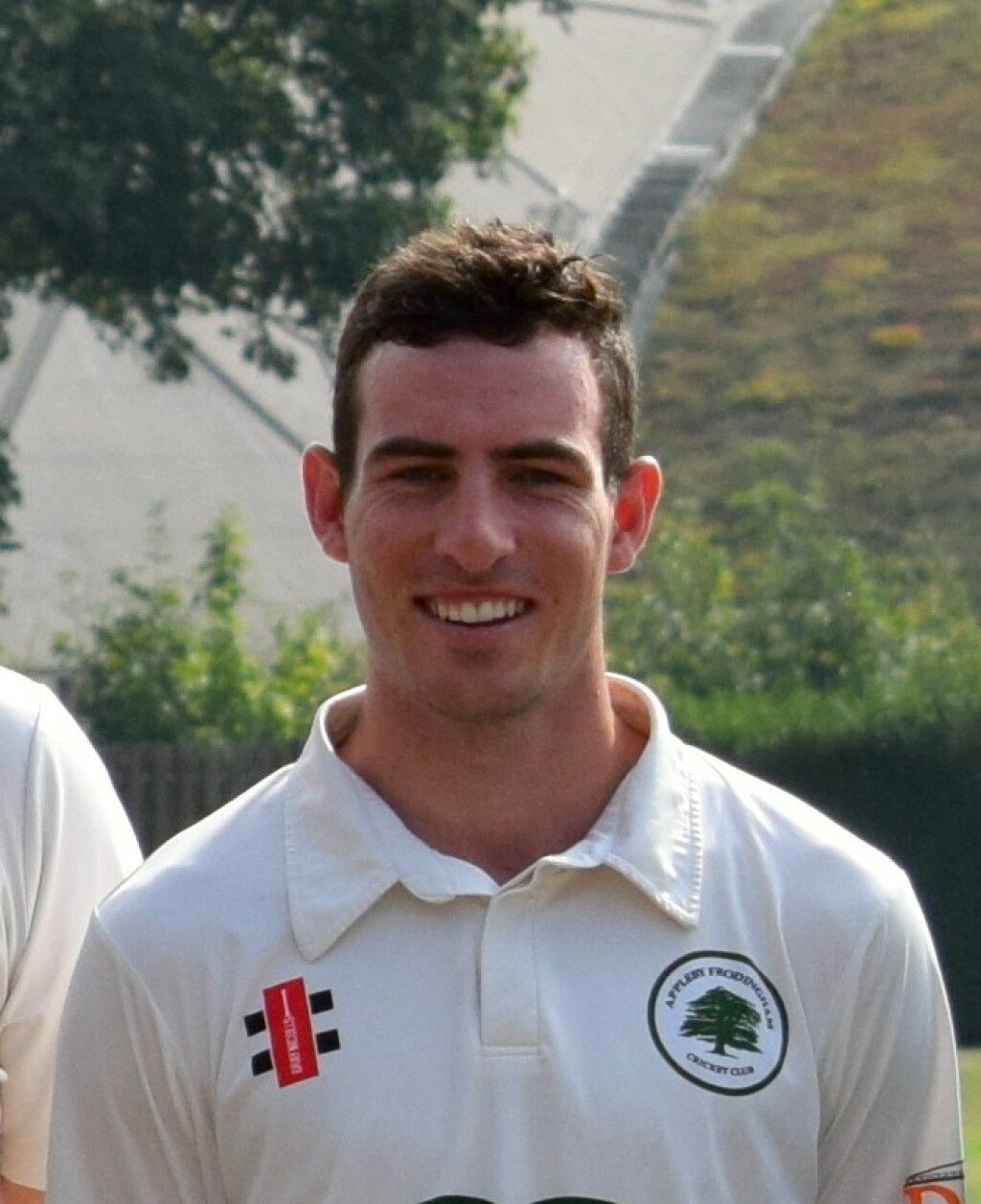 South African Jordan Neill, above, has scored 1,065 runs and taken 42 wickets as Appleby Frodingham successfully defended the title, they won in 2021.
Neil has hit three centuries and eight fifties and is clearly a match winner, but he is not the only player to have impressed in 2022.
Opener Alex Grimes (824), Kieran Lindley (603) and Jordan Cook (565) have all provided consistent runs while Lindley (49) wickets and Matthew Harris (33) provide the cutting edge to the Appleby Frodingham attack.
One man who will be missing out on the big day is Appleby Frodingham captain Matt Morland. He broke his ankle shortly before the end of the season.
Morland, who is also club chairman, will be watching from the stands. He hopes to join his team for the warm ups but admitted: "It is a bitter sweet moment for me. I would have loved to have played at Headingley but it is just too soon for me.
"This is a big day for the club and a special occasion, but I am optimistic that I will get the chance to play at Headingley in a final in future years.
It promises to be another evenly contested final, but for those of you who believe in superstitions, the team batting first in four of the previous five finals have gone one to win, and only one side using the home dressing room have won in the four finals staged at Headingley – Castleford in 2021. If it is an omen for Woodlands, Appleby Frodingham have the Yorkshire dressing room on Sunday.
Teams
Appleby Frodingham: Alex Grimes (Captain), Jordan Cook, Jordan Neil, Kieran Lindley, Jack Harrison, Drew Sylvester (Wicketkeeper), Simon Taylor, Liam Grimes, Kieran Watson, Matt Harris, Paul Hilton. 12th man: Jack Forrester
Woodlands: Sam Frankland, Tim Jackson, Brad Schmulian (Captain), Tom Clee, Liam Collins, Muhammad Bilal, Scott Richardson, Elliot Richardson, Greg Finn (wicketkeeper), Kez Ahmed, Chris Brice. 12th man: Kieran Collins.)
Umpires: Alan Mynett & Jonathan Corcoran.
View the on-line final programme