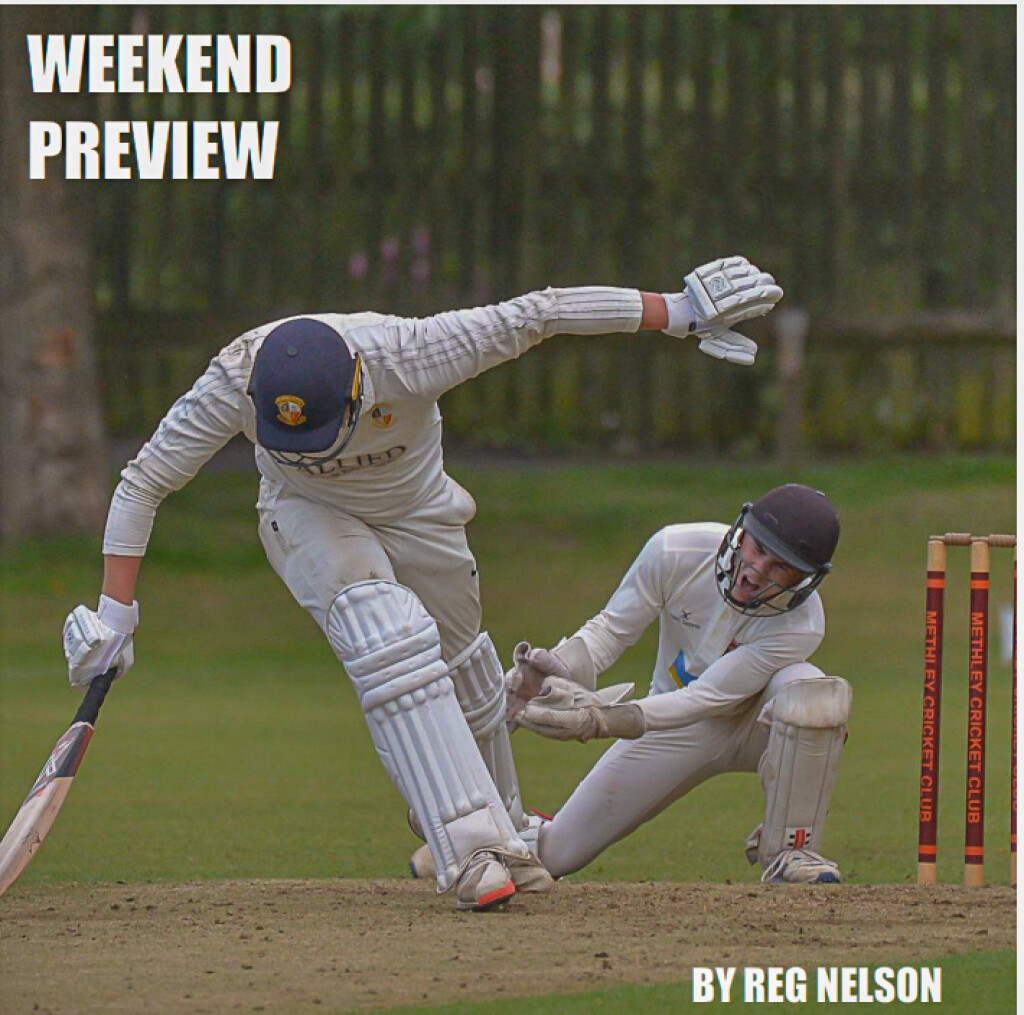 This preview focuses on the fine individual cricketers who have lit up this season and are heading towards personal milestones, whether it is wickets or runs. It also discusses this weekend's fixtures after the player's stats.
The Batsmen
The top batsmen usually target a 1,000 league runs in a season as their once in a lifetime goal, others win it four times like Mark Robertshaw! However, a reasonable barometer for a fine season is 750-plus. This is somewhat easier for a top order batsman to achieve which is why we have averages.
This year Nick Connolly reached 1,000 runs before the end of July- a quite astonishing feat. The Ossett opener beat by two days the earliest any batsman had got to the landmark. The record had been held since 1993 by the former Farsley opener Russell Evans who reached four figures on July 25. He has currently scored 1041 league runs.
The Bowlers
In an age when everything is geared towards the batsman, whether it be fielding circles, bowler's restrictions and superior pitches, and bats- it is getting harder and harder for bowlers to take a healthy haul of wickets. The days of the 90-100 wicket feat is long gone, and the new `wicket haul' of excellence is plus 50. Bowlers need to work extremely hard with a lot of skill to reach 50 wickets nowadays.
Premier Division
Batsmen
1,000 runs
Nick Connolly (Ossett) 1041 runs
Best of the rest
Brad Schmulian (Woodlands) 866 runs
Jonny Booth (Townville) 838 runs
Jason Marshall (Methley) 772 runs
Yousaf Baber (Cleckheaton) 717 runs
Tim Jackson (Woodlands) 679 runs
Corey Miller (Bfd & Bingley) 661 runs
Alex Cree (Methley) 607 runs
James Lee (Bankfoot) 604 runs
Abdul Wahid (Townville) 603 runs
The batsmen most likely to break through into the 1,000-man zone are obviously Brad Schmulian and Jonny Booth, but who's to say another could join him with a rash of top scores?
Jason Marshall has an additional 375 runs in the Priestley cup.
Bowlers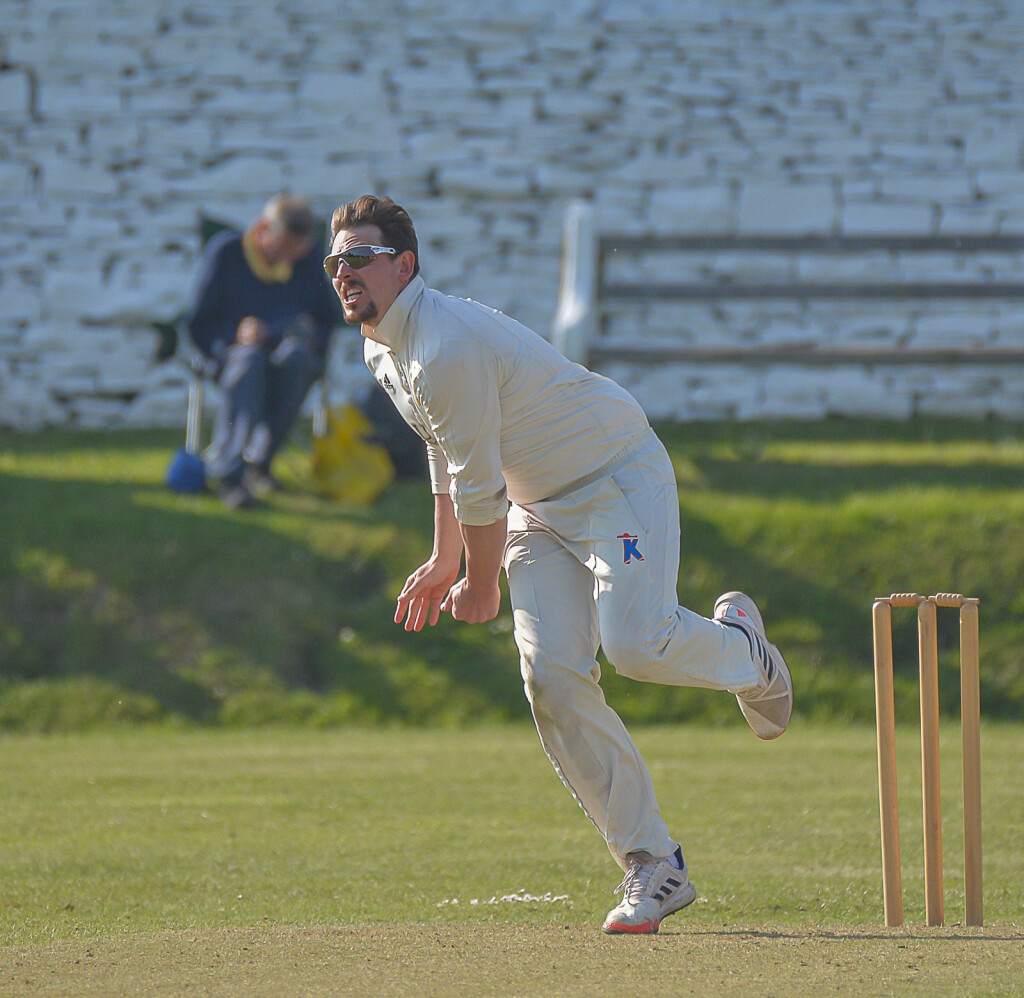 Townvillle's Jack Hughes is again the Premier Division's leading wicket taker Picture: Ray Spencer
Top wicket takers
Jack Hughes (Townville) 50 wickets
Yasir Abbas (Bfd & Bingley) 48 wickets
Gurman Randhawa (New Farnley) 44 wickets
Brad Schmulian (Woodlands) 44 wickets
Charlie Parker (Pudsey S Lawrence) 43 wickets
Liam Guthrie (New Farnley) 41 wickets
Archie Scott (Pudsey St Lawrence) 40 wickets
This Week's Games
The title race took a dramatic turn last week when Woodlands cut New Farnley's lead to just 6-points after the latter lost a close encounter with Ossett.
The relegation situation looks a lot clearer now after Bankfoot defeated Pudsey St Lawrence, and Hanging Heaton beat Farsley. Cleckheaton and Batley both lost and are now odds on to go down with the current standings being Batley (143 pts), Cleckheaton (146 pts), Bankfoot (189 pts) and Hanging Heaton (190 pts). The latter two have clear daylight now between themselves and the bottom two.
Leaders New Farnley go to Tofts Road to play a Pudsey St Lawrence side who love to beat their local rivals. It's a tall order, but they've done it before wearing the underdogs tag.
For New Farnley, they go relentlessly on with the treble clearly in their sights. The added bonus of Lee Goddard returning with a century in the Heavy Woollen Cup Final can only auger well for them. However, after the Ossett defeat they might not play with their previous confidence.
Second place Woodlands have a local derby with Bankfoot who will be battling every inch of the way to gather points to keep their top flight status in place.
Woodlands were given a new leash of life last week with the points gap to the top eroding significantly. They will be hopeful of catching New Farnley knowing their great rivals will have to play them, and also a Townville side with a point to prove.
Cleckheaton are at the last chance saloon and must win at Hanging Heaton to have any chance of averting relegation. Even a victory will probably be a case of too little too late.
Batley are also in desperate straits at the bottom and will do well to beat Bradford & Bingley at Wagon Lane. The home side can't quite nail down a top five place, but they will see this match as a great chance to do so.
Townville play their old Central Yorkshire rivals Methley at Poplar Avenue and will be keen to win to cement their third place. It won't make up for their Heavy Woollen Cup Final heartbreak, but it will reinforce their top status in the league. Jonny Booth will be keen to get in the runs knowing that the magic 1,000 is a distinct reality.
The Farsley v Ossett match is between two sides looking to finish in the top half to endorse their season as a good one. Ossett can be proud that they have defeated the top three along the way to sealing a top half position.
Premier Fixtures Farsley v Ossett, Hanging Heaton v Cleckheaton, Bradford & Bingley v Batley, Townville v Methley, Woodlands v Bankfoot, Pudsey St Lawrence v New Farnley.
Division One
Batsmen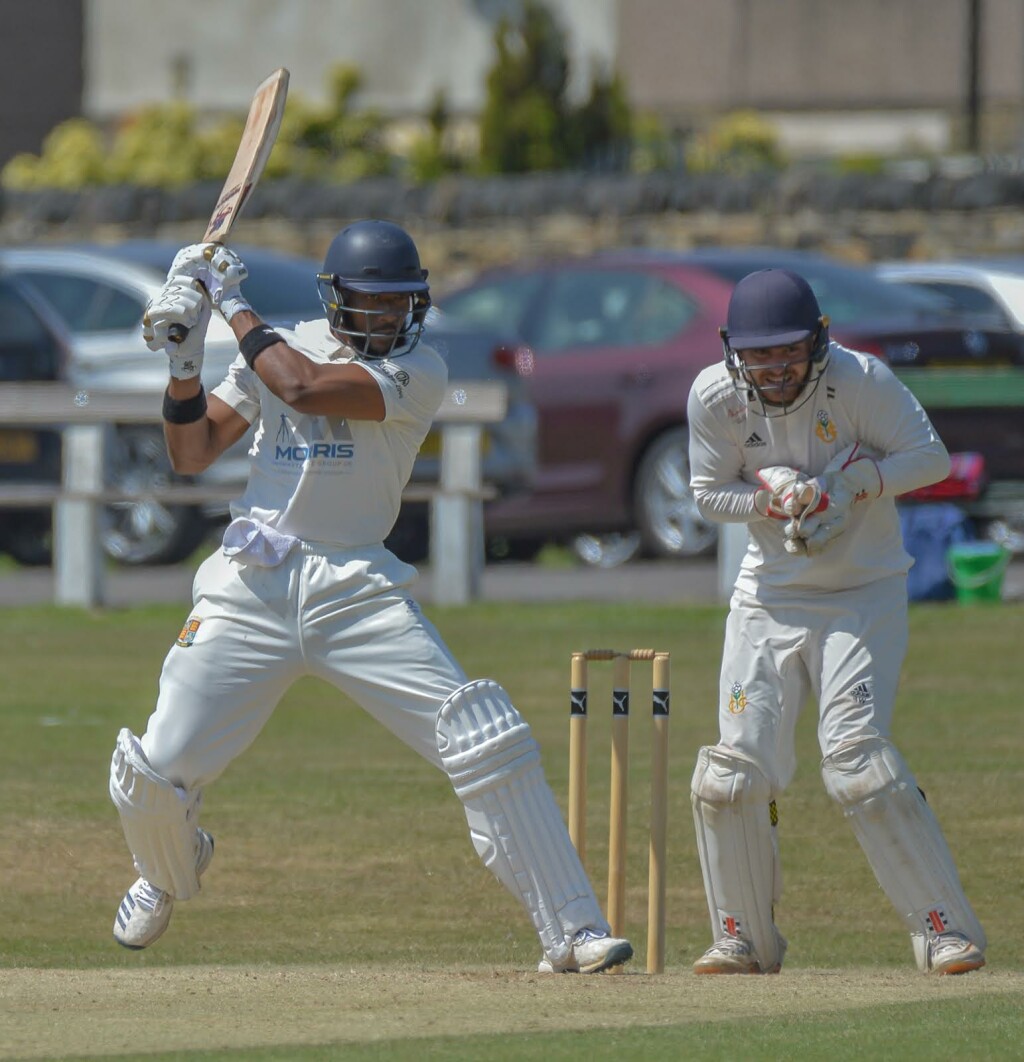 Carlton's Kershaski John Lewis needs 45 runs to reach 1,000 for the season Picture: Ray Spencer
The top runscorers
Kershaski John Lewis (Carlton) 955 runs
Deron Greaves (Jer Lane) 939 runs
Best of the rest
James Van Der Merwe (East Ardsley) 753 runs
Noah McFadyen (Keighley) 742 runs
Oliver Hardaker (Undercliffe) 732 runs
James Ford (Baildon) 708 runs
Yohan Mendis (Pudsey Congs) 682 runs
Andy Gorrod (Gomersal) 632 runs
It would take a remarkable run of form for any batsman other than the top two to gain a 1,000 runs, but in this run laden season anything is possible.
Bowlers
Young spinner Sam Wisniewski has had an outstanding season for Pudsey Congs Picture: Ray Spencer

The top wicket takers
Sam Wisniewski (Pudsey Congs) 49 wickets
Nisar Ahmad (East Bierley) 43 wickets
Jude Roberts (Undercliffe) 40 wickets
Mohammed Jamal (Jer Lane) 39 wickets
Farrukh Alam (Carlton) 39 wickets
Sam Wisniewski could be touching 60 wickets plus at his current rate of progress - a haul that is mightily impressive. The others could all achieve the 50-mark.
This Week's Games
After the commanding Pudsey Congs defeat of runaway leaders Jer Lane last week, the second place is now very much up for grabs. Jer Lane are still a matter of 32 points clear of third place, but second place Carlton are only one point clear of the Congs.
Morley did the Congs a huge favour by beating Carlton, and it looks as if it might go to the last day to decide who goes up with Jer Lane. This of course assumes Jer Lane will get their bandwagon back on the road.
They have another stiff task this week when they travel to Carlton for the match of the day in the division.
Pudsey Congs have a terrific chance of maximum points when they face bottom side Wrenthorpe. This could allow them to pass Carlton who will find it difficult at home to Jer Lane if their opponents recapture anything like their usual form.
Undercliffe's resurgence appears to be too late for a realistic promotion challenge, but they'll be keen to get the lion's share of the points against East Bierley.
The drop zone seems to be fairly clear cut now with Wrenthorpe down, and East Ardsley 42 points from safety.
East Ardsley need to beat Birstall to ward off relegation for as long as possible, and hope miracles really do happen.
However, 10th place Baildon probably have enough points on board to be safe. They will be keen to win at Keighley to enhance their league table position, while Morley will have similar thoughts when they take on Gomersal.
Division One Fixtures Morley v Gomersal, Carlton v Jer Lane, Pudsey Congs v Wrenthorpe, Undercliffe v East Bierley, East Ardsley v Birstall, Keighley v Baildon.
Division Two
Batsmen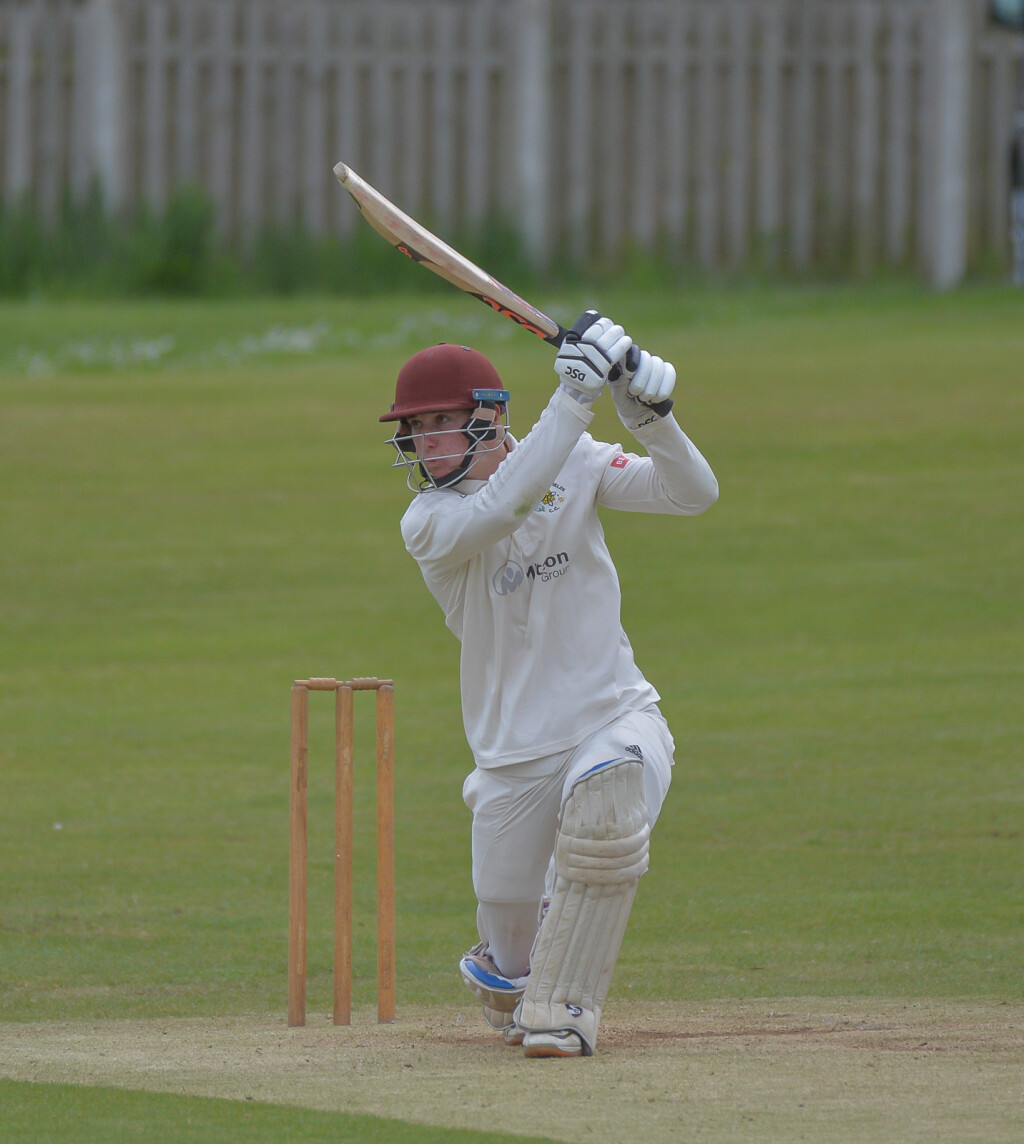 Kyele Welsh has been a consistent performer for Northowram Fields Picture: Ray Spencer

The top runscorers
Kyle Welsh (Northowram Fields) 838 runs
Pasindu Thirimadura (Yeadon) 820 runs
Alex Stead (Lightcliffe) 732 runs
Hasnat Yousaf (Hartshead Moor) 625 runs
Kurt Chalker (Hunslet Nelson) 618 runs
Sohail Hussain (Hopton Mills) 613 runs
Amer Ayoub (Buttershaw St Paul's 600 runs
Christopher Wynd (Hartshead Moor) 603 runs
Kyle Welsh and Pasindu Thirimadura have an excellent chance of reaching a 1,000 runs in their five remaining matches. And who can rule out Alex Stead finishing with a clutch of centuries?
Bowlers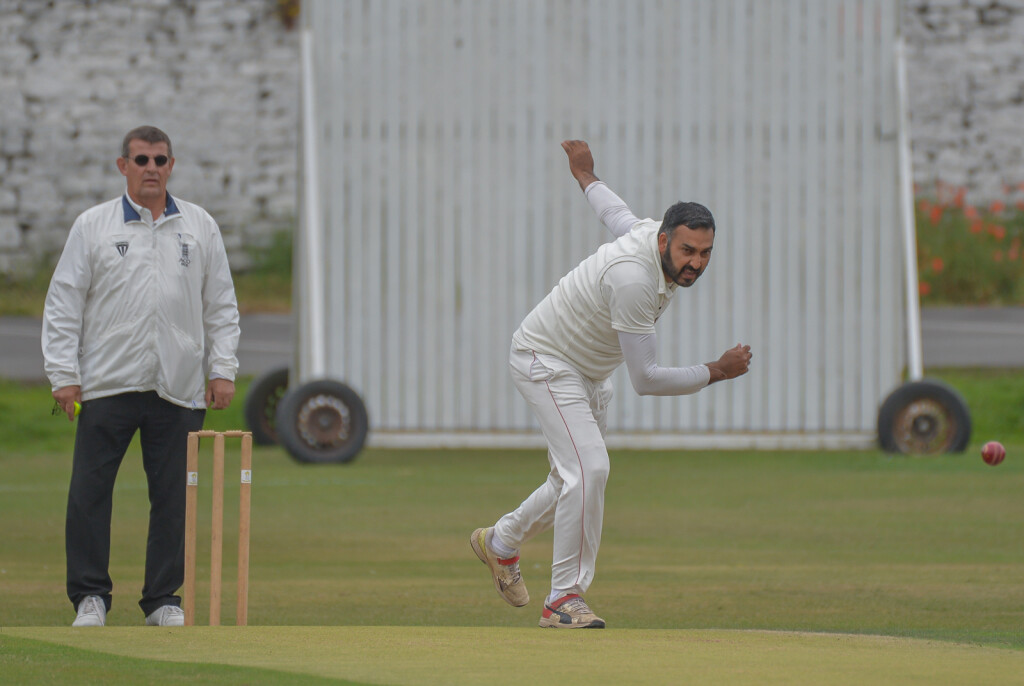 Adeel Ashraf's wickets have been a big help to Yeadon's promotion push Picture: Ray Spencer
The Top Wicket Takers
Sam Noden (Sandal) 45 wickets
Jonathan Whiteoak (Lightcliffe) 44 wickets
Adeel Ashraf (Yeadon) 43 wickets
Zaeem Zulfqar (Sandal) 42 wickets
Ruan Van Rooyan (Crossflatts) 41 wickets
This Week's Games
It seems now that the promotion battle is a three-horse with Sandal (275 pts), Yeadon (263 pts) and Lightcliffe (259 pts) drawing away from the rest of the division with just five games to go.
The relegation zone is also fairly settled now with bottom two Wakefield St Michael's (120 pts) and Great Preston (155 pts) unlikely to catch tenth place Hunslet Nelson (176 pts) who have a precious game in hand.
The stand-out game is at Hopton Mills where the home team has to win against second place Yeadon to keep alive their very slim chances of promotion.
The leaders Sandal visit a Crossflatts side that rely heavily on their overseas man Ruan Van Rooyan.
Lightcliffe will need to be at the top of their game when they visit Northowram Fields. This is a team that have let their promotion drive slip but have quality players like wicketkeeper/batsman Kyle Welsh that can upset Lightcliffe's applecart.
Wakefield St Michael's are in the last chance saloon and have to win at Bowling Old Lane to have any chance of averting relegation.
Hartshead Moor has done brilliantly in recent weeks to steer clear of relegation trouble, but can't afford a home slip-up against Hunslet Nelson.
Another club that can't afford a slip-up is Great Preston who has an arduous task at Buttershaw St Paul's, who can turn it on when they want to. Unfortunately, for them, not often enough to challenge for promotion, even though the talent is there with the likes of Amer Ayoub and Zafar Jadoon.
Division Two Fixtures Hopton Mills v Yeadon, Sandal v Crossflatts, Buttershaw St Paul's v Great Preston, Bowling Old Lane v Wakefield St Michael's, Northowram Fields v Lightcliffe, Hartshead Moor v Hunslet Nelson.
Division Three
Batsmen
TheTop Runscorers
Owais Hussain (Heckmondwike & Carlinghow) 638 runs
Imran Dawood (Liversedge) 633 runs
Bowlers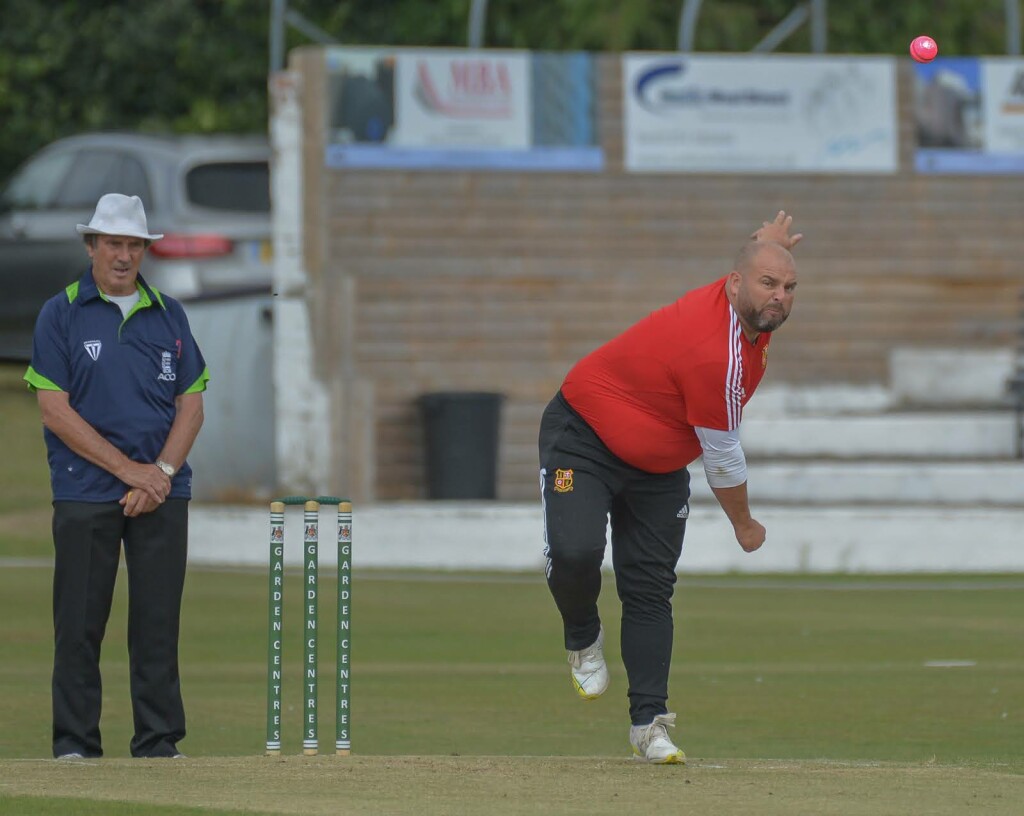 Craig Wood has taken 44 wickets for Altofts this season Picture: Ray Spencer

The Top Wicket Takers
Parvaise Khan (Liversedge) 50 wickets
Craig Wood (Altofts) 44 wickets
Shoaib Iqbal (Windhill Daisy Hill) 42 wickets
Anas Imtiaz (Adwalton) 39 wickets
This Week's Games
Liversedge came back from a precarious position last week to beat Scholes. With Adwalton losing it gives Heckmondwike & Carlinghow a serious advantage in the fight for the second promotion place.
With Liversedge almost there, the only other route to promotion is through securing second place, and Scholes lead the way with 258 points. However, Heckmondwike are now just 7 points behind with a game in hand, while Adwalton are on 243 points.
The big game in the division this weekend is Heckmondwike & Carlinghow v Scholes where the victors will score a huge psychological point in the promotion race. Adwalton will be watching with keen interest whilst they are playing Altofts in what will be no easy game.
In the mean time, the champions elect Liversedge are at Spen Victoria where they might find some resistance from Bilal Ejaz who is in fine form.
Crossbank Methodists are still searching for their first win and I'm sure Gildersome & Farnley Hill will be trying their hardest to deny them again this weekend.
That perennial keen seamer James Watling of East Leeds will be looking to ensure Brighouse will get no easy runs on Pontefract Lane. He will doubtless be aggrieved at his side's position in eleventh place.
Rodley and Windhill & Daisy Hill clash at the Canal Bank Sports Ground- two sides that are struggling at the wrong end of the table. Robert Young is still the star performer for Rodley.
Division Three Fixtures Heckmondwike & Carlinghow v Scholes, East Leeds v Brighouse, Adwalton v Altofts, Rodley v Windhill & Daisy Hill, Crossbank Methodists v Gildersome & Farnley Hill, Spen Victoria v Liversedge.