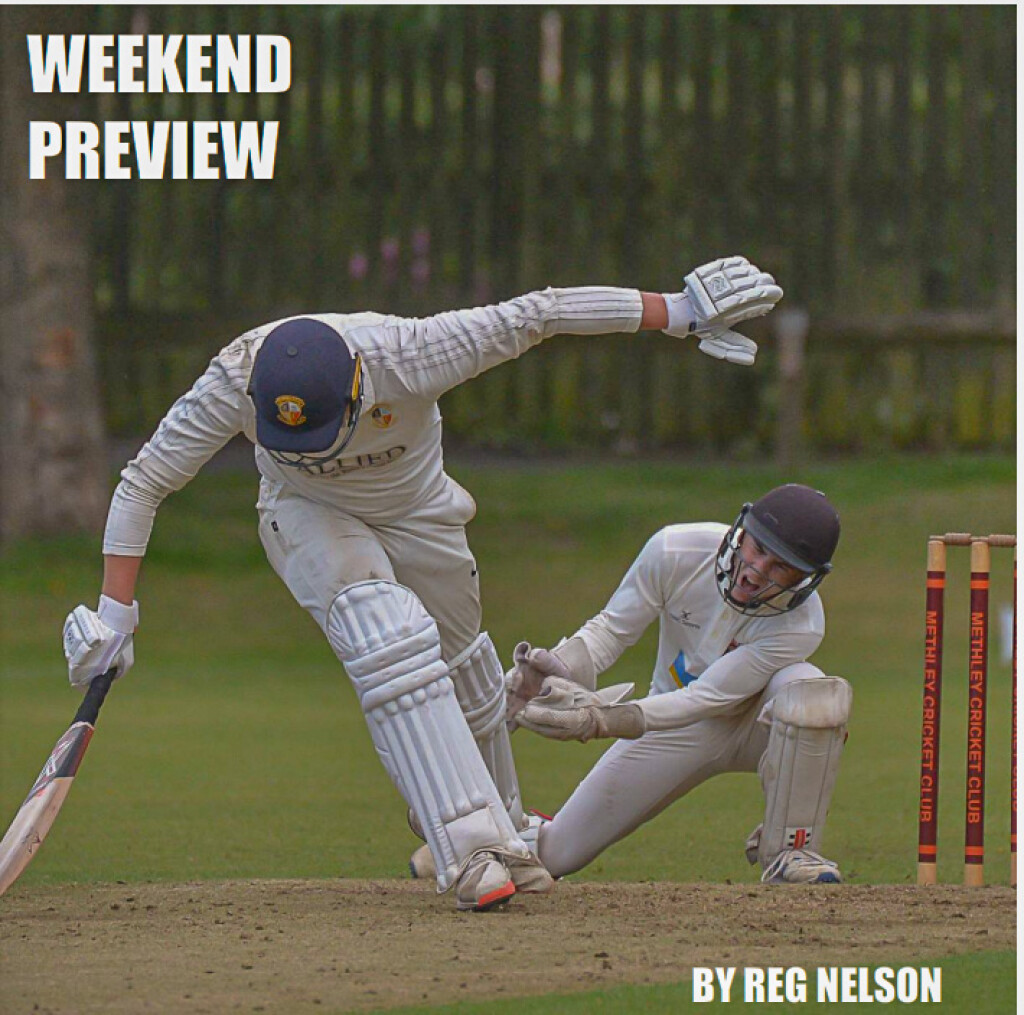 The final games in the Bradford Premier League are here this weekend with very few unresolved issues. Most of the games may be termed as `playing for pride only' but there is potential for some clubs to rise to a higher position in the table.
Division One
This division has the most unresolved issues and there are several important games for the neutral to enjoy.
The Promotion Race
Jer Lane have been promoted as champions, but there is still a fierce battle on for the second place between Pudsey Congs and Carlton. They both had 19-point wins last week, so it is status quo. This weekend they both have testing matches with the Congs having a daunting home match against Jer Lane, and Carlton welcoming a rapidly improving Morley.
The Congs can take heart from the fact that they beat Jer Lane so comprehensively on their own ground a few weeks ago that their rivals failed to win a single point in the game. This could well inspire Jer Lane to try and take revenge and end the season with a bang.
Key Men: Deron Greaves (Jer Lane), Sam Wisniewski (Pudsey Congs)
Carlton have been a model of consistency in the second half of the season, and they will be confident of beating Morley. However, their opponents have been on a fantastic run that has taken them from a very precarious drop zone situation, to a highly respectable sixth. They are scoring big totals and could be a threat to Carlton.
Key Men: Farrukh Alam (Carlton), David Nebard (Morley)
The Relegation Fight
The remarkable turnaround in fortunes for East Ardsley should end this weekend with the `great escape' from relegation. They lost last weekend, but their nine bonus points bettered Keighley's by four to increase their lead on their rivals to 18.
Keighley might beat out of form Birstall this weekend, but they will need a full 20-point win and hope East Ardsley take no more than a point against East Bierley.
Other Matches
Baildon can reclaim their sixth position if they beat Gomersal who are assured of fifth place and can't get any higher. Undercliffe are cemented in fourth place and are unlikely to give Wrenthorpe their first victory.
Division One Final Fixtures: Baildon v Gomersal, Keighley v Birstall, East Ardsley v East Bierley, Undercliffe v Wrenthorpe, Pudsey Congs v Jer Lane, Carlton v Morley.
Leading Batsmen
Kershaski John Lewis (Carlton) 1,077
Deron Greaves (Jer Lane) 1,022
James Ford (Baildon) 1,063
Yohan Mendis (Pudsey Congs) 900
Leading Bowlers
Sam Wisniewski (Pudsey Congs) 65
Jude Roberts (Undercliffe) 51
Nisar Ahmad (East Bierley) 50
Farrukh Alam (Carlton) 44
Division Two
This division has `more or less' sorted out the promotion and relegation issues.
The Promotion Race
Sandal ensured the title and promotion last week after beating one of their rivals Lightcliffe in emphatic style. In doing so, they have more or less eliminated them from the promotion race. It's been a triumphant campaign for a good all-round side that have made few mistakes on their promotion run-in.
They can enjoy their home game k against a good Hopton Mills side who have confirmed fourth spot in the league.
Yeadon made no mistake against Northowram Field last weekend - a match that had the hallmarks of being a real `banana skin'. In theory Lightcliffe could still catch them, but it would take an extraordinary sequence of events. Yeadon lead Lightcliffe by 19-points and just need a couple of points at Hunslet Nelson to ensure promotion. Lightcliffe are at Hartshead Moor.
Other Matches
Great Preston's loss last week at the hands of Crossflatts confirms their relegation with Wakefield St Michael's.
Bowling Old Lane and Northowram Fields are closing in on fifth place with the former playing relegated Great Preston, and the latter Wakefield St Michael's.
Jack Hampshire Cup winners Buttershaw St Paul's have had a disappointing league campaign and are now down at ninth. However, if they beat Crossflatts this week they could go ahead of them into eight place.
Division Two Final Fixtures Hunslet Nelson v Yeadon, Hartshead Moor v Lightcliffe, Northowram Fields v Wakefield St Michael's, Bowling Old Lane v Great Preston, Buttershaw St Paul's v Crossflatts, Sandal v Hopton Mills.
Leading Batsmen
Kyle Welsh (Northowram Fields) 1,098
Pasindu Thirimadura (Yeadon) 949
Alex Stead (Lightcliffe) 938
Leading Bowlers
Sam Noden (Sandal) 59
Ruan Van Rooyan (Crossflatts) 57
Jonathan Whiteoak (Lightcliffe) 56
Adeel Ashraf (Yeadon) 54
Zafar Jadoon (Buttershaw St Paul's) 48
Amer Ayoub (Buttershaw St Paul's) 45
Gareth Lee (Yeadon) 45
Division Three
The big taking point this week in this division is whether Heckmondwike & Carlinghow can finally confirm second place and promotion.
The Promotion Race
Liversedge may be distant 69-points in front at the top, but the battle for second place has intensified. Heckmondwike & Carlinghow appeared to be nearly there, but they lost to struggling Windhill & Daisy Hill last week in the big shock of the day.
Scholes didn't take full advantage of the situation, carelessly losing wickets when they needed a full 20-points against bottom side Crossbank Methodists. They would have drawn level with Heckmondwike if they had obtained 20 points.
However, Heckmondwike are still the favourites because they are heavily fancied to beat East Leeds. In contrast Scholes will have problems getting near maximum points against title winners Liversedge.
Other matches
If Rodley are successful in their application to join the Aire Wharfe League they will not want to end their Bradford Premier League career in the bottom two. Unfortunately for Rodley, the team that they can catch, Windhill & Daisy Hill, must be buoyed by their defeat of Heckmondwike & Carlinghow. They end the season with a game against bottom side Crossbank Methodists, while Rodley go to fourth place Altofts.
One encouraging sign for Rodley is the form of batsman Bailey Wilson who tops the leaderboard for this division.
Spen Victoria could go to fifth if they beat Gildersome & Farnley Hill, while the occupier of that position, Adwalton, have a home match against Brighouse.
Leading Batsmen
Bailey Wilson (Rodley) 747
Owais Hussain (Heckmondwike & Carlinghow) 728
Imran Dawood (Liversedge) 719
Bailey Wilson (Rodley) 666
Liam Pearson (Gildersome & Farnley Hill) 653
Leading Bowlers
Parvaise Khan (Liversedge) 63
Shoaib Iqbal (Windhill & Daisy Hill) 50
Saif Tahir (Altofts) 49
Craig Wood (Altofts) 48
James Watling (East Leeds) 46
Jordan Edmondson (Gildersome & Farnley Hill) 45
Division Three Final Fixtures: Liversedge v Scholes, Spen Victoria v Gildersome & Farnley Hill, Crossbank Methodists v Windhill & Daisy Hill, Rodley v Altofts, Adwalton v Brighouse, East Leeds v Heckmondwike & Carlinghow.