Craig Wood blasted an unbeaten century to power Altofts to victory in the Gordon Rigg T20 Group B Cup final at Wagon Lane.
Wood struck five sixes and 16 fours while making 105 not out from just 51 balls as Altofts chased down Hunslet Nelson's score of 158-5 with five overs to spare.
Wood pulled and drove savagely as he became the first player to score a century in a Group B Cup final and he confirmed afterwards that he would be retiring at the end of the season to become an umpire. No doubt there will a few bowlers glad about that.
The Hunslet Nelson bowlers had simply no answer to Wood's aggressive stroke play as their figures showed. Overseas player Jabari Mills also joined in the fun with 31 not out as he added 80 in an unbroken fourth wicket stand with Wood.
Wood and Mills were also the pick of the Altofts bowlers when the Hunslet Nelson scoring rate was checked after a rapid start.
Openers Andrew McIntosh (30) and Asif Ayub (29) put on 54 in 5.2 overs before that man Wood removed the dangerous McIntosh as he took 1-28 in his four overs.
Ayub was dismissed soon after but at the halfway stage Nelson were 91-2 and a total of 180 or more looked likely, but their momentum stalled.
Mills proved particularly hard to get away as he took 2-19 in his four overs. Nelson's eventual score of 158-5 looked below par and Wood soon proved that it was.
For Altofts this was the second time they have won the Group B Cup, equalling the achievement of Jer Lane who were winners in 2019 and 2021.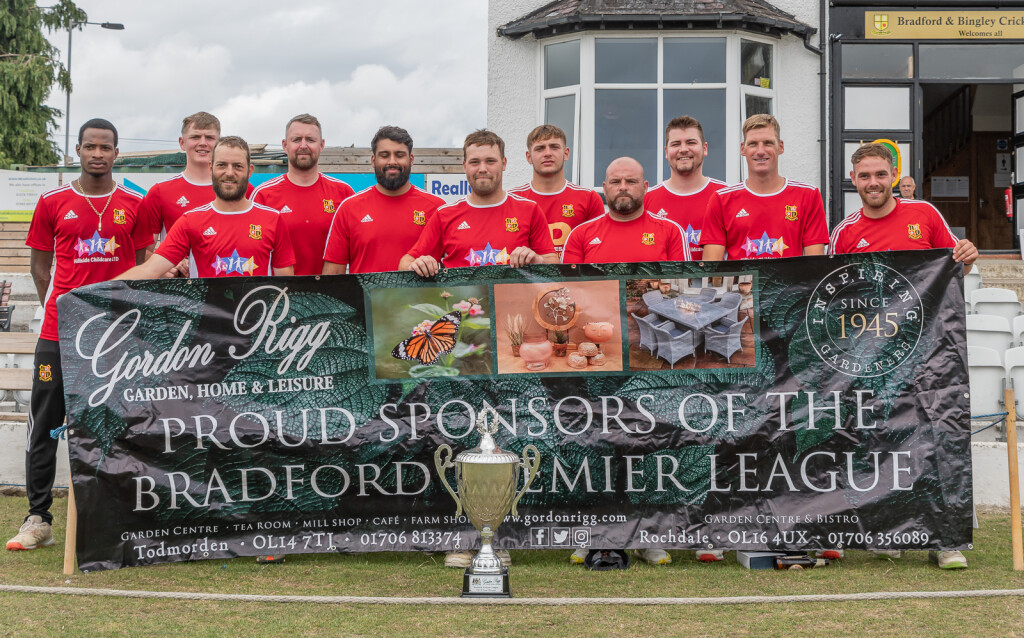 The triumphant Altofts team with the Gordon Rigg T20 Group B Cup